Briony
TRADITIONAL DESIGN MEETS CONTEMPORARY COMFORT
---
If you're a fan of classic style, but don't want to sacrifice comfort, Briony is a perfect choice. Available in both standard and Pillow Back options, why not have one of each?
Quiet Fawn (Velvet Touch) adds timeless elegance to the 4 Seater Pillow Back. We've chosen Rose Garden (Urban Tweed) for the reverse of the cushions and the same fabric for the 2.5 Seater. It's feminine without being saccharine sweet.
We've kept the accessories fairly neutral with the exception of some touches of gold to elevate the luxury. Don't forget the most important finishing touch - a cafetiere of freshly brewed coffee!
shop Briony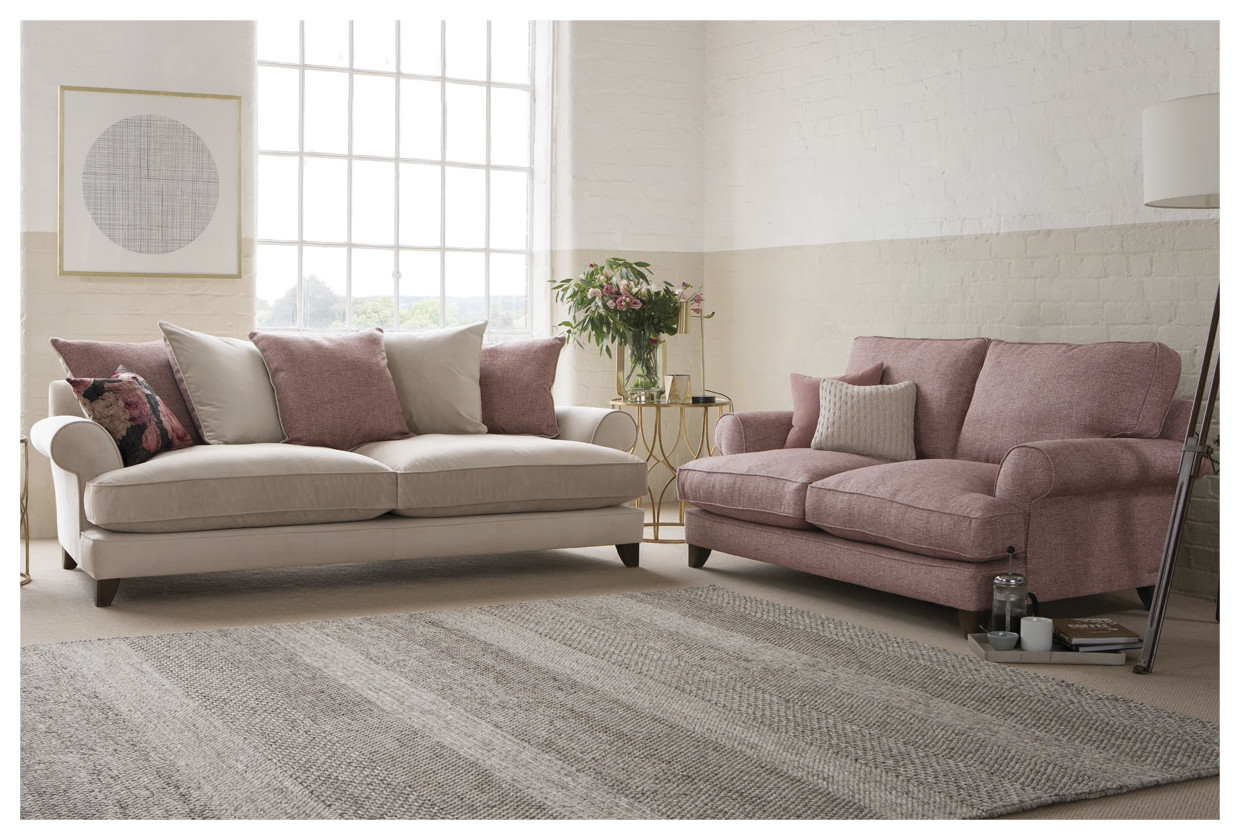 ORDER SWATCHES
If you'd like the look of Briony in your own lounge, order up to 8 swatches for FREE to start your journey