Sofa Comfort Guide
Comfort is a very personal thing, so at The Lounge Co. we like to offer as much choice as possible. Most of our sofas are available with a selection of seat cushion fillings meaning you can go 'soft and squidgy' or 'firm and bouncy'.

We always recommend that you try out the different types of cushion in one of our galleries. It's also worth remembering that the fabric you choose will also affect the sit and feel of the sofa. Leather and less malleable fabrics will always feel firmer compared to natural fabrics such as linen and cotton that are more prone to stretching and slackening.
Here's a bit more detail on cushion fillings plus seat depths and heights, so you can make an informed decision on the perfect sofa for you...
Cushion Types
FIBRE
These sumptuous cushions are made up of QUALLOFIL® FUSION fibre, where the fibre are shaped to prevent them binding together. They have a soft and inviting appearance and should be plumped daily to prevent flattening. To maintain maximum comfort and form, seat and back cushions should be redressed vigorously and rotated every day.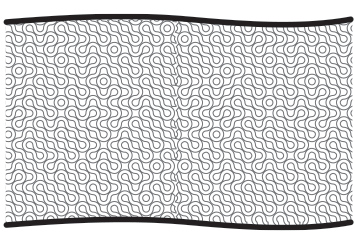 Soft Sit
• Sumptuous, enveloping comfort • A more relaxed, casual look • Will shape itself to the way you like to sit
FIBRE WRAPPED FOAM
These cushions are made up of a premium foam core with a fibre wrap. They offer the same softness as a fibre cushion but with a slightly firmer sit and the ability to retain plumpness over time as the foam has excellent recovery characteristics.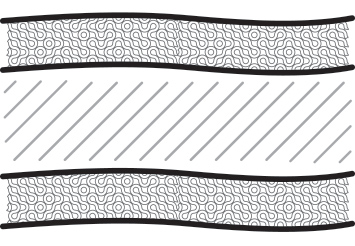 Firm Sit
• Structured, even comfort • Provides a tidy, neat look • Recovers its shape without much plumping
Sofa Seat Cushion Options

If you would like to upholster your sofa in Family Friendly Soft Velvet, we would recommend you choose a fibre filling otherwise it creates an extremely firm sit.
If you have any questions regarding seat fillings or need help in customising your perfect sofa, please contact our friendly and knowledgeable Customer Care team at customercare@theloungeco.com or on 01225 792 333
Seat Height
The Lounge Co. Sofas have seat heights ranging from 46 to 57cm.
Consider a lower seat if you:
• Want a more relaxed feel • Like to stretch your legs out
Consider a higher seat if you:
• Prefer to sit upright • Find it difficult to get up from a sofa
LOWER SEAT to HIGHER SEAT

Seat Depth
The Lounge Co. Sofas have seat depths ranging from 52 to 68cm.
Consider a shallower seat if you:
• Prefer to sit upright • Are on the shorter side
Consider a deeper seat if you:
• Tuck your legs up onto the sofa • Are on the taller side
SHALLOWER SEAT to DEEPER SEAT