Viva Magenta - Pantone Colour of the Year 2023
The Pantone Colour of the Year is an important benchmark in the world of fashion, design and interiors. The experts at Pantone HQ carefully choose a specific shade that is not only trend-led but has cultural significance. This year, the colour on everyone's lips is Viva Magenta, a crimson red tone that presents a balance between warm and cool, "brave and fearless, a pulsating color whose exuberance promotes a joyous and optimistic celebration."

According to the Pantone Color Institute "The Color of the Year is powerful and empowering. Viva Magenta welcomes anyone and everyone with the same verve for life and rebellious spirit. It is a color that is audacious, full of wit and inclusive of all."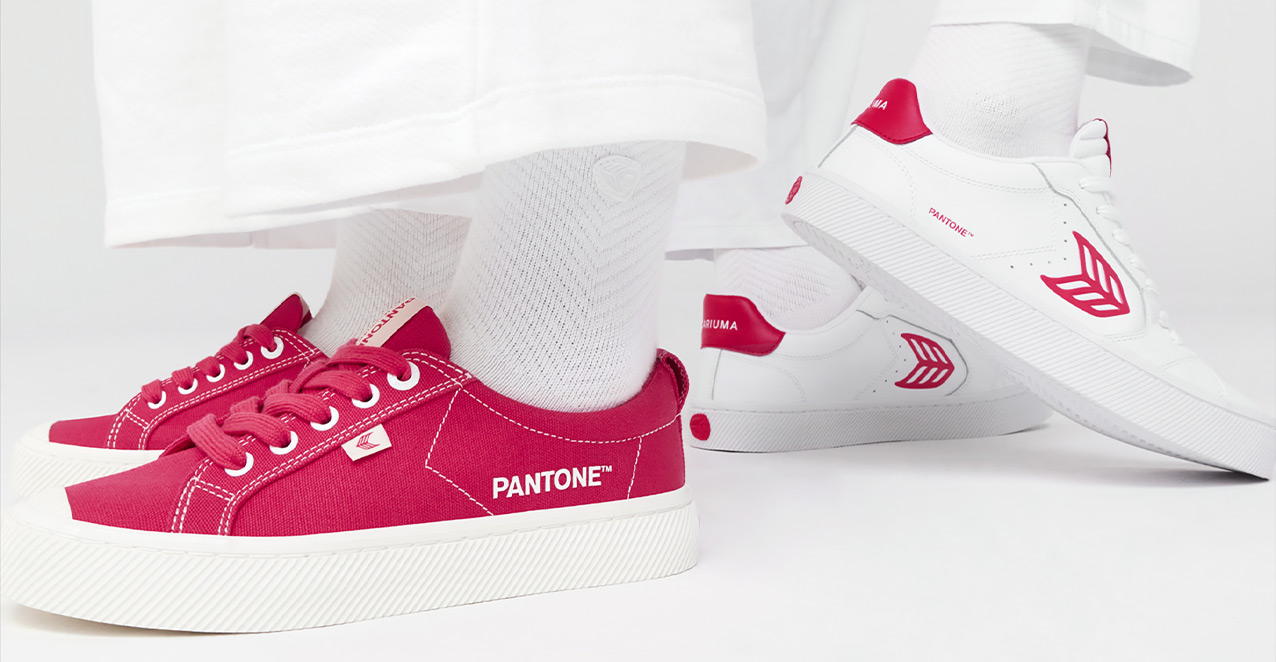 Viva Magenta is a favourite shade in the fashion world.
The positivity of pink
Pink is a sign of hope. It is a positive colour that inspires warm and comforting feelings, a sense that all will be well. Even bright shades of pink, like Viva Magenta, can have a calming effect, meaning that you can add some vibrancy to your home without feeling overwhelmed. Our 'Summer Punch' fabric from the Velvet Touch is a beautiful bright pink that will add modern glamour to any sofa.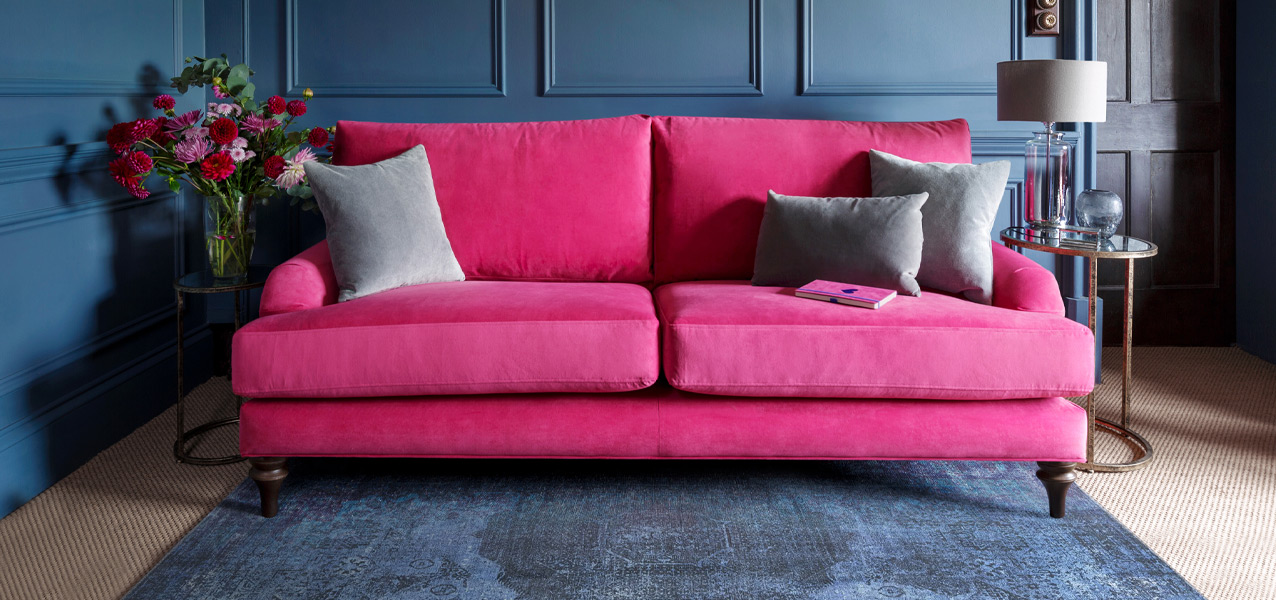 Rose 3 Seater in Summer Punch. Cushions in Koala Cub
Order free swatches of Summer Punch or any of our gorgeous fabrics, nothing beats holding it in your hand to truly appreciate the texture and tone.
How to style a pink sofa
The hot pink shade of Viva Magenta is a bold colour that some might find scary, so Pantone have created their 'Magentaverse' palette which shows how the pink can work with other, chalkier shades.

Here are a couple of ideas of how you can style a pink velvet sofa without it looking like you live in a sweet shop!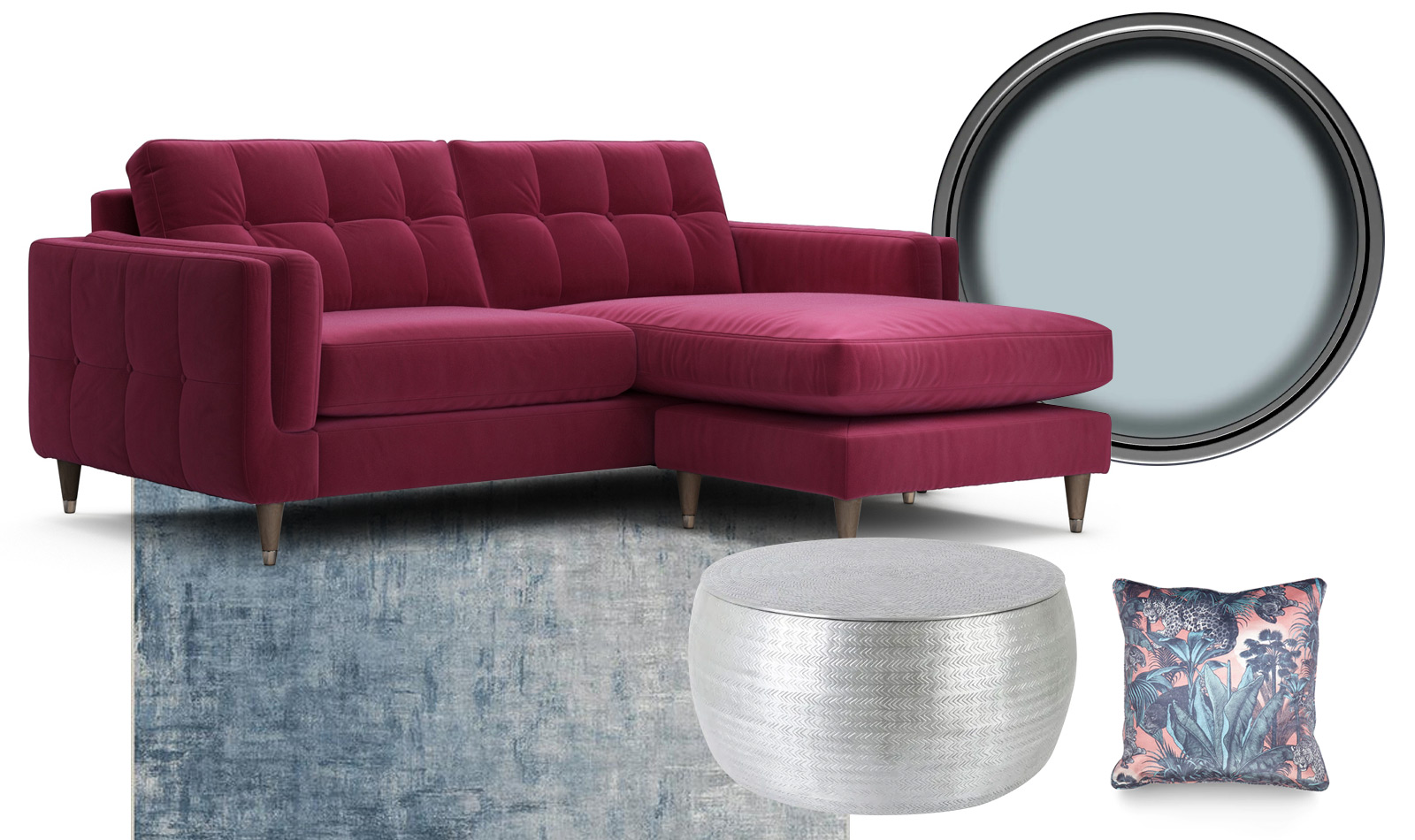 Sofa: Madison Chaise End Right in Summer Punch, Paint by Dulux Heritage, Rug by Ruggable, Coffee Table by Habitat, Cushion by Divine Savages
By pairing a hot pink chaise sofa with a cool blues and silver, the vibrancy of the magenta is balanced with complementary tones, making the room feel calm yet joyful.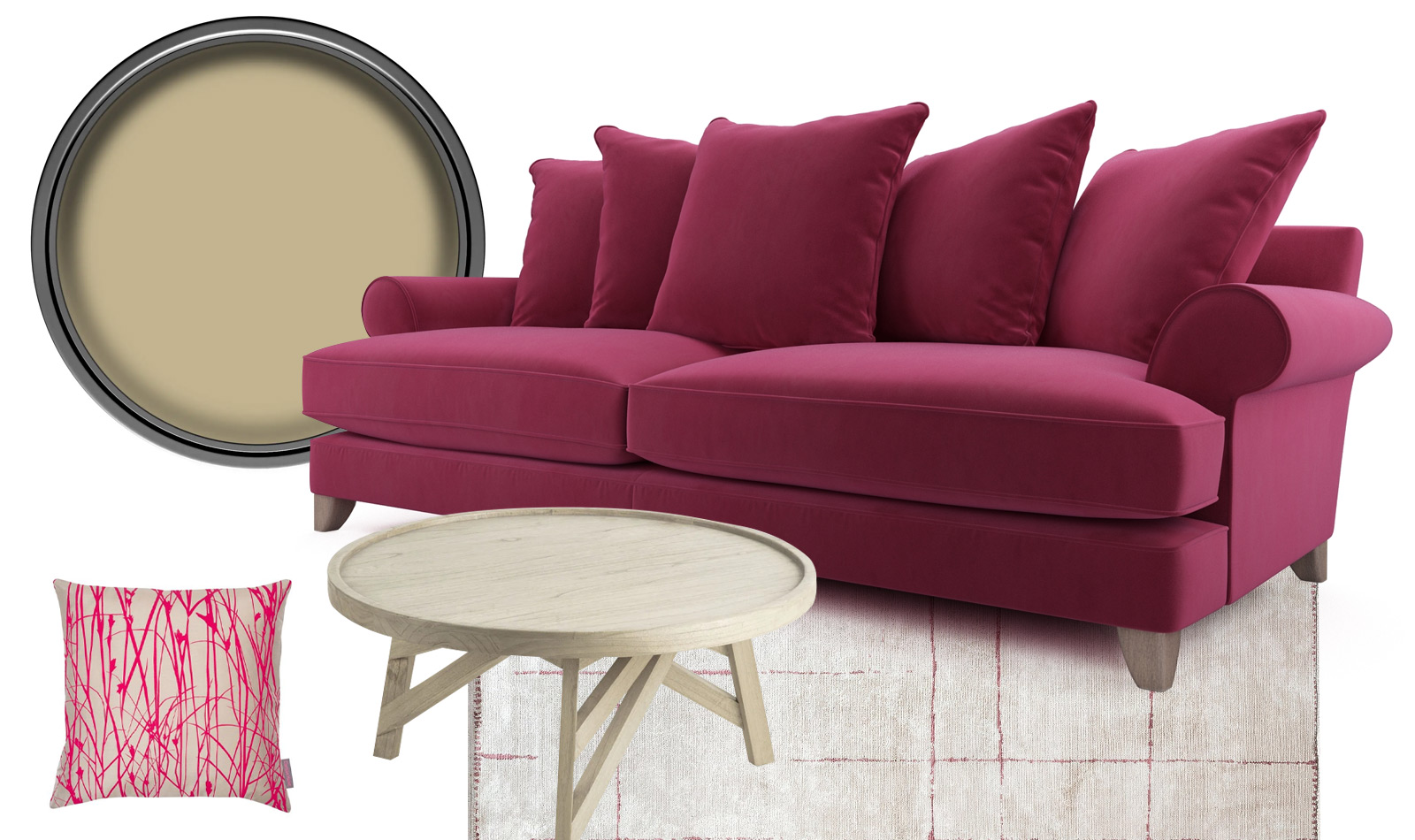 Sofa: Briony 4 Seater Pillow Back Sofa in Summer Punch, Paint by Dulux, Rug by Sazy, Coffee Table by Kave Home, Cushion by Clarissa Hulse
Choose a bright pink velvet sofa as the statement piece for your room and make it the star of the show by keeping everything else relatively neutral. Choose a warm-toned natural hue to frame the magenta sofa and add in bursts of pink in cushions, vases or flowers.
How to introduce pink into your home
If a pink sofa is a bit too bright, you can add this gorgeous shade in smaller doses throughout your lounge. Add a splash of colour in the form of a rug, print or candle. This shade of magenta looks particularly exquisite when paired with black or purple hues.
1. Cushion by Next 2. Agate Slices by The Psychic Tree 3. Twisted Candle by Rebecca Udall 4. Rug by irugs 5. Vase by Trouva 6. Candle Jar by Glasshouse 7. Framed Print by Desenio 8. Faux Flower in Vase by The Range
Think pink!
A pink sofa, pink chair or pink cushion can add a splash of contemporary colour to an otherwise neutral room. Even better, all our furniture is handcrafted, with love, in the UK and is designed with modern living in mind.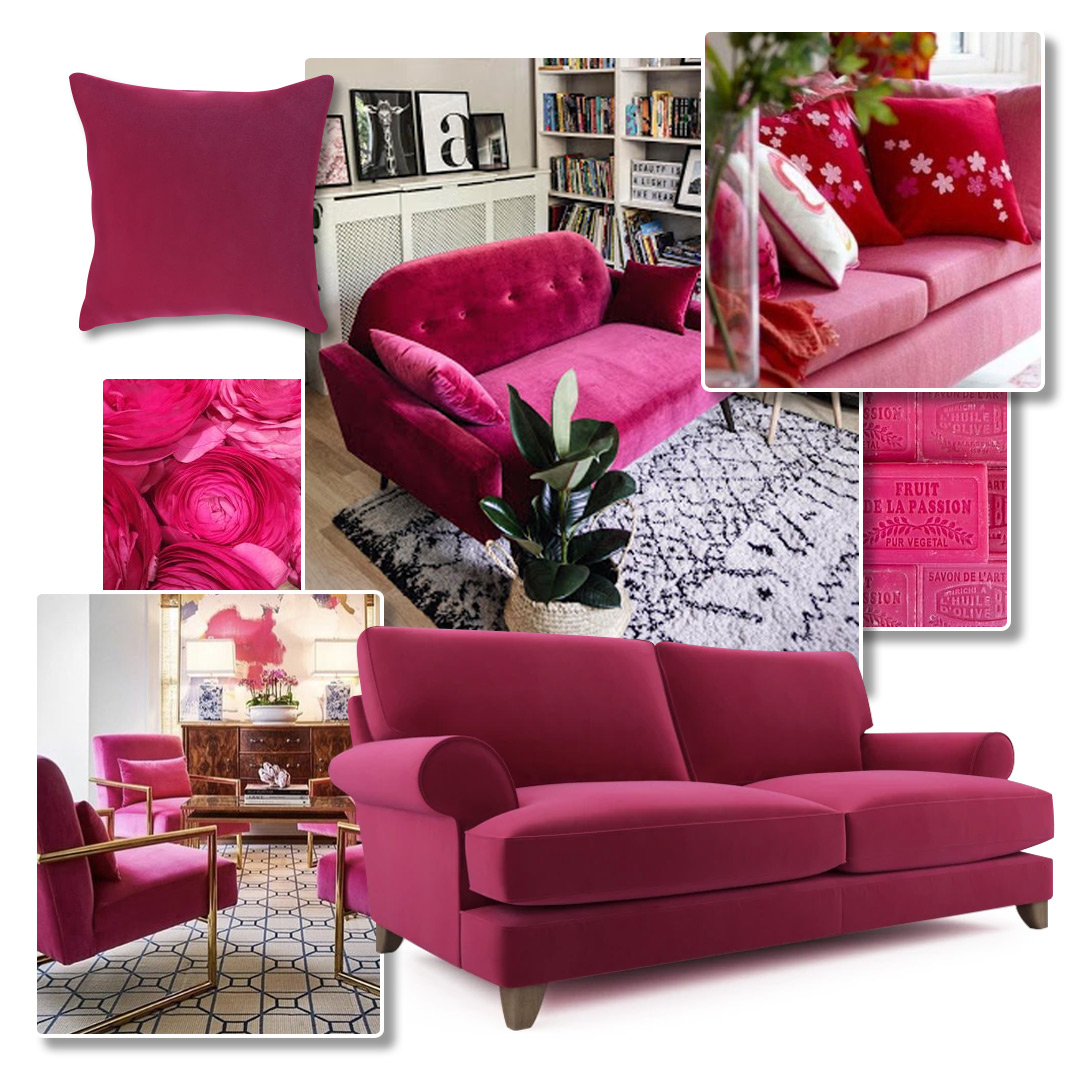 If you're tickled pink by the Pantone Color of the Year for 2023, you can get even more magenta inspiration by following us on Pinterest, Facebook, or Instagram.