Our Velvet Touch collection is a big hit with customers, and we can understand why. Beautifully soft and effortlessly stylish, these cotton-type velvets offer an opulent look in a range of soft pastels and deep jewel tones. Even better, they're a 'Band A' fabric, meaning that as our cheapest fabrics, you can get that designer look without breaking the bank.
That's why we've decided to add even more choice to the range this season; shades that we know you love or have been asking for. Discover new pretty pastels, cool greys and deep, dramatic tones.
Summer Shades
We've added pure Summer colour in the form of a buttery yellow and a choice of two pinks; a vibrant fuchsia and a soft candy.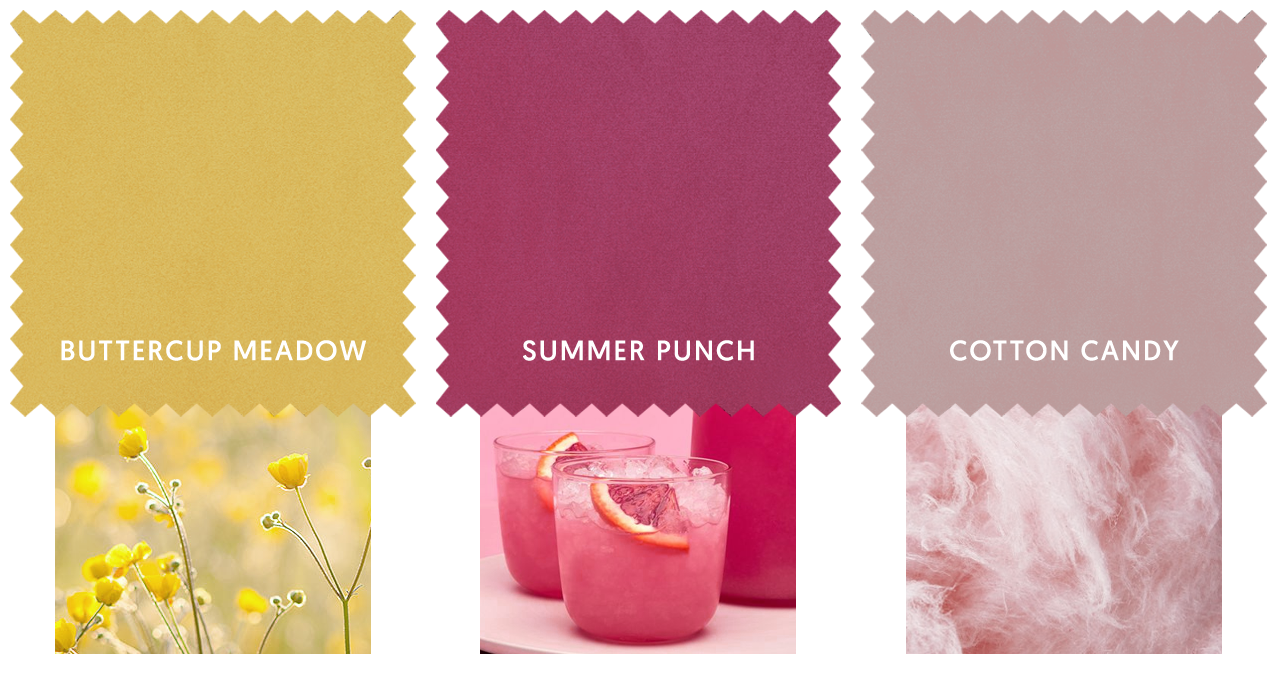 Sofas from left to right: Imogen 4 Seater in Summer Punch. Phoebe 3 Seater in Buttercup Meadow
Cool Greys and Blues
We know you love blue and grey – stylish colour choices that just won't date. We've added a selection of cool, blue-toned greys to the collection, ranging from soft and pale to dark and stormy.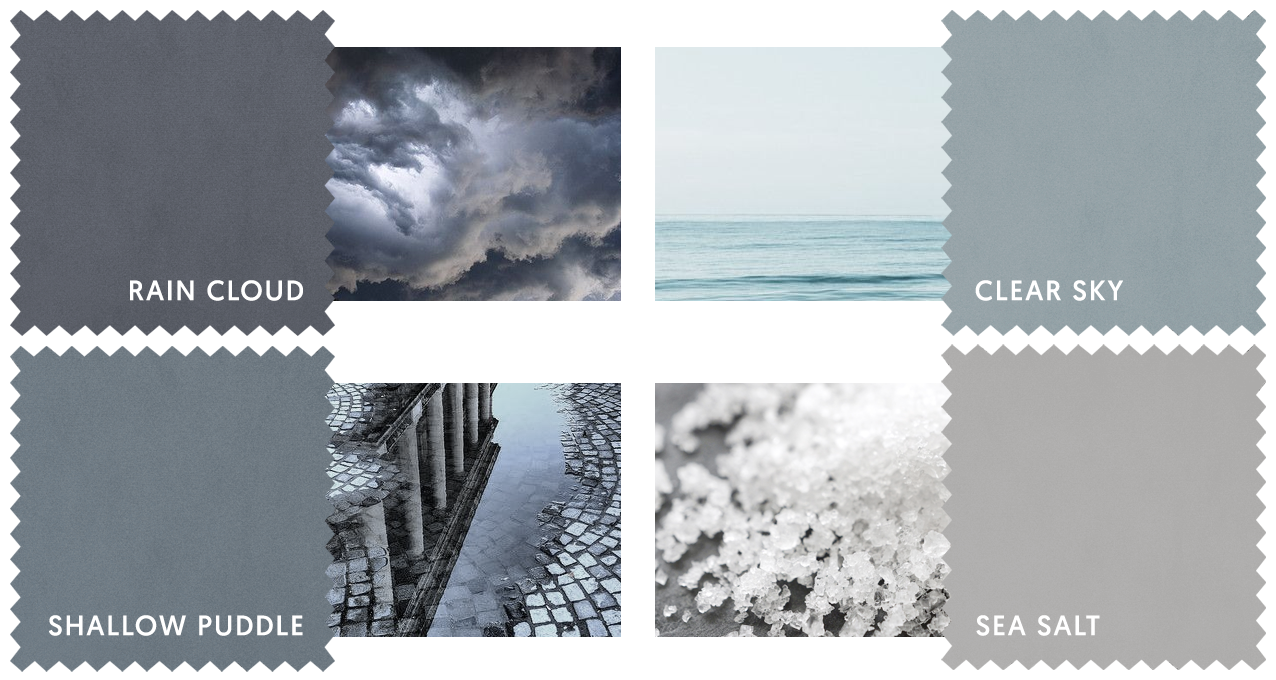 Sofas from left to right: Paloma 3 Seater in Rain Cloud. Briony 4 Seater Pillow Back in Clear Sky
Deep, Dramatic Tones
If you want to make a statement, choose one of our rich, dark additions. Teal and rust are perfect for the approaching Autumn season or be brave and embrace beautiful black velvet.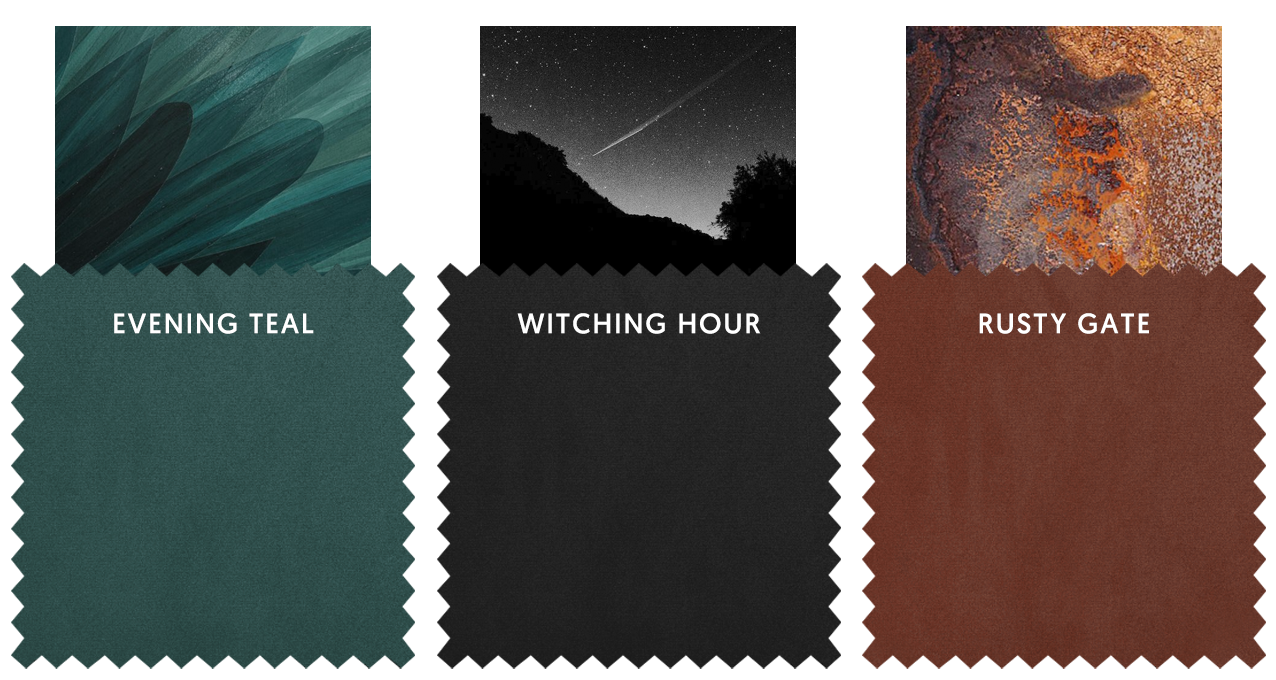 Sofas from left to right: Holly 3 Seater in Evening Teal. Zoe Chaise End in Rusty Gate
Why choose a Velvet Sofa?
A velvet sofa makes a real statement; it looks amazing and feels gorgeous too. Choosing a velvet fabric can give a classic sofa a modern edge, whilst simpler, more streamlined styles are given a luxe makeover. A velvet sofa is an investment buy, so choose your colour wisely and look after it by cleaning with a soft brush or vacuuming lightly once a week.

If the thought of a velvet sofa and modern family life don't mix, you might want to consider one of our Family Friendly Velvets, whose Aquaclean® Technology means you can simply wipe away everyday spills and stains.
It's always a good idea to order up to 8 free fabric samples before choosing your sofa; get them delivered for free, then you can see how the colour and texture works in your own lounge.
Velvet Inspiration
If you need some more inspiration before choosing a velvet sofa, head to Pinterest where our 'Velvet Luxe' Pinboard is full of drool-worthy interiors and product recommendations...