Rose
EMBRACING BOTANICAL BEAUTY
---
Bring the outside in by giving classically inspired Rose a botanical makeover. Woodland Moss (Velvet Touch) is a wonderfully earthy, natural tone of green that conjures memories of forest floors and woodland walks.
Add a Harrison Circle Footstool clad in the same stunning velvet and carry the gorgeous green tones through into an abundance of verdant houseplants. We've chosen Ferns and an impressive Rubber Plant.
We don't all have rustic wooden walls, but you can get the same feel by choosing furniture and accessories in natural tones and textures. Use a wooden stool as a side table, and display your plants in raffia baskets. Finish the look with botanical prints in wooden frames and a touch of copper to add some shine to the scene.
shop Rose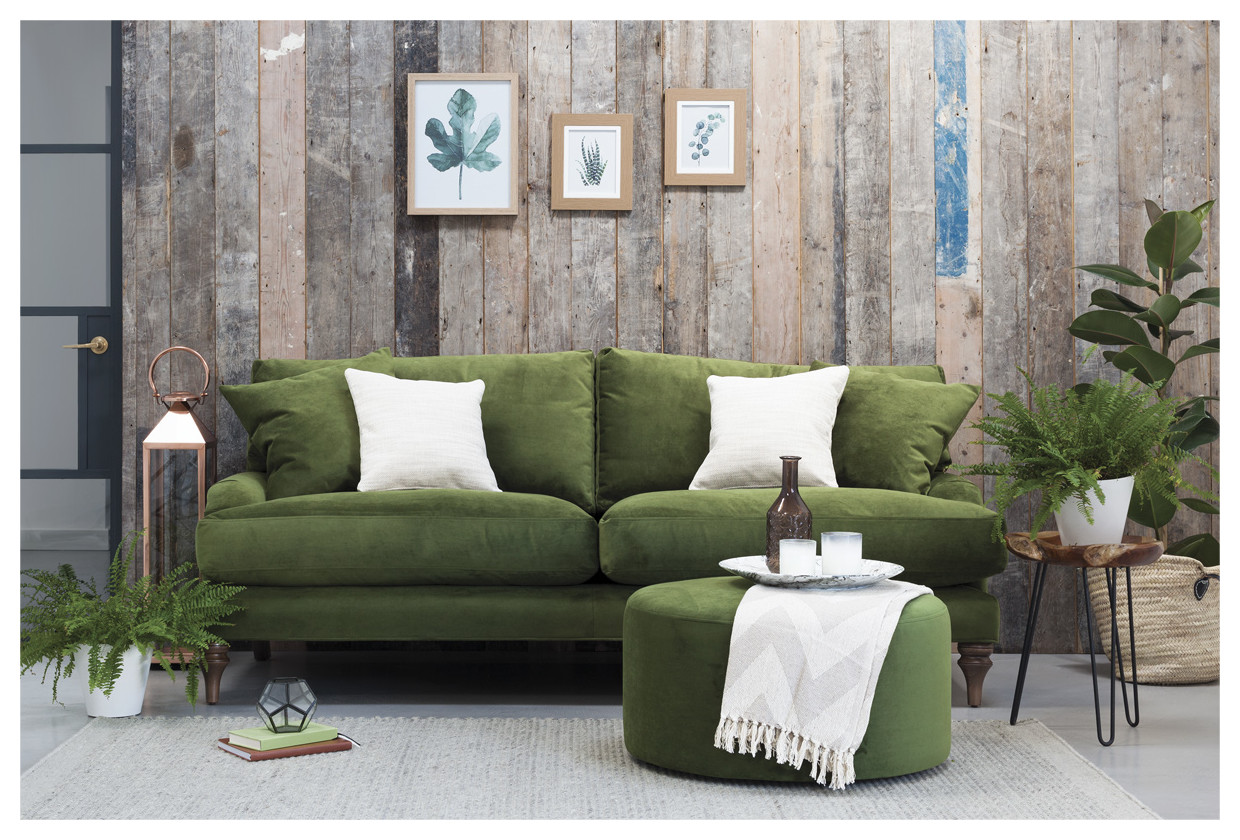 ORDER SWATCHES
If you'd like the look of Rose in your own lounge, order up to 8 swatches for FREE to start your journey