Josie
LOUNGE AROUND IN LAID-BACK STYLE
---
Josie was built for comfort. This 4 seater in Wolf Paw (Family Friendly Basket Weave) has space for you all and the Aquaclean technology in the fabric means it simply wipes clean. She hardly needs it with her sumptuous, deep seats and feather bolsters but feel free to add more cushions for an even more inviting look.
Josie looks equally as stylish in our new Classic Leather. The Ash grey is a sophisticated choice that will just get better with age - we wish we could claim the same! Add rich colour with cushions in Golden Spice and Slate Shadow (Velvet Touch). Subtle pattern comes in the form of our Kateri - Charcoal cushion and one in stunning Watercolour Stripe - Sunset, which will be available soon.
A dark grey rug will add texture and keep things grounded, and don't forget the big vase of gorgeous sunflowers - they'll pick up the mustard colour from the cushions and make a beautiful floral statement.
shop Josie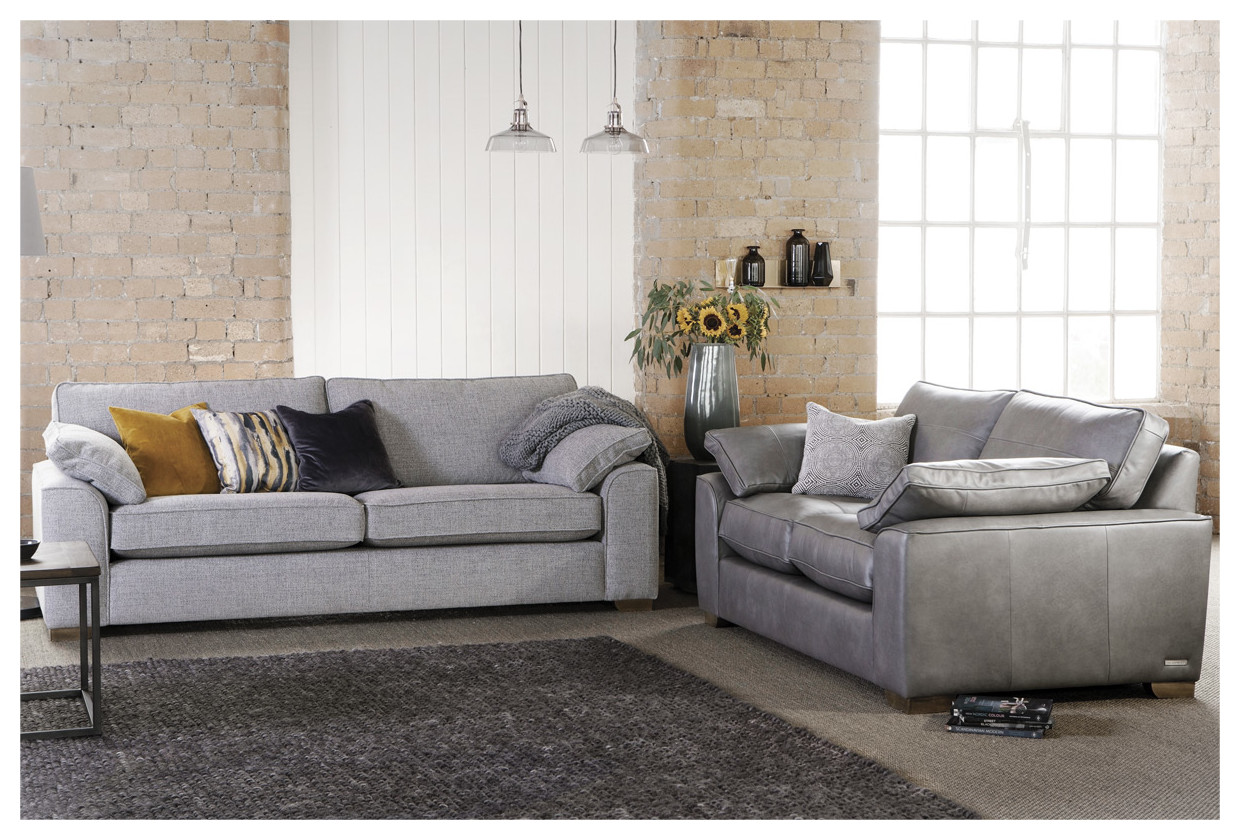 ORDER SWATCHES
If you'd like the look of Josie in your own lounge, order up to 8 swatches for FREE to start your journey