Spend the day in... Islington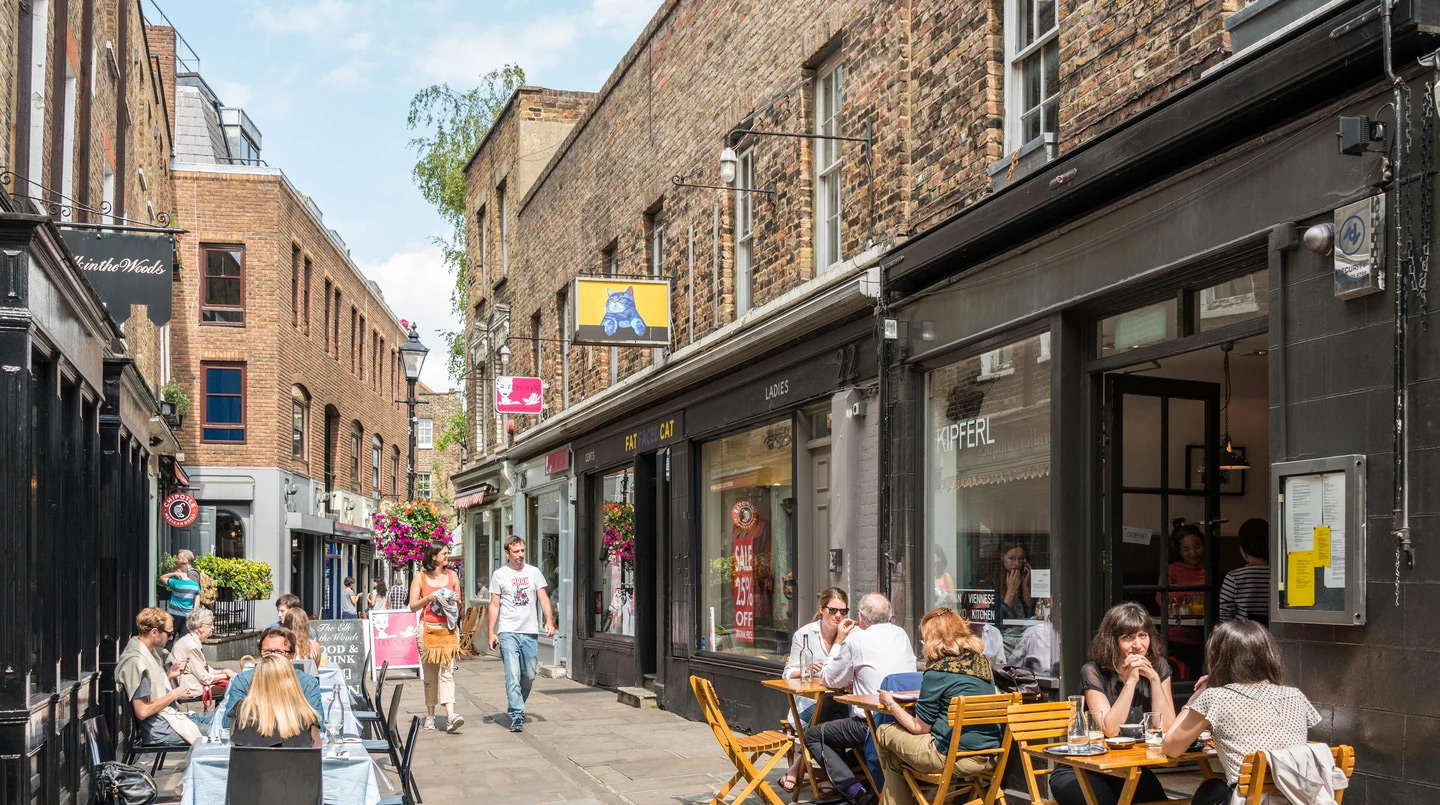 Not only is Islington home to our fabulous new store, it's a beautiful and bustling borough of London that is the perfect destination for a day out. Whether you're with the family, on a date or just having some 'me-time', Paulina, our Islington showroom manager, gives her top tips on where to go in this wonderful part of the city.

Islington is home to some amazing independent pubs and restaurants. Whatever your taste, from Middle-Eastern to Oriental or a good-old-fashioned roast dinner, you'll find something to suit.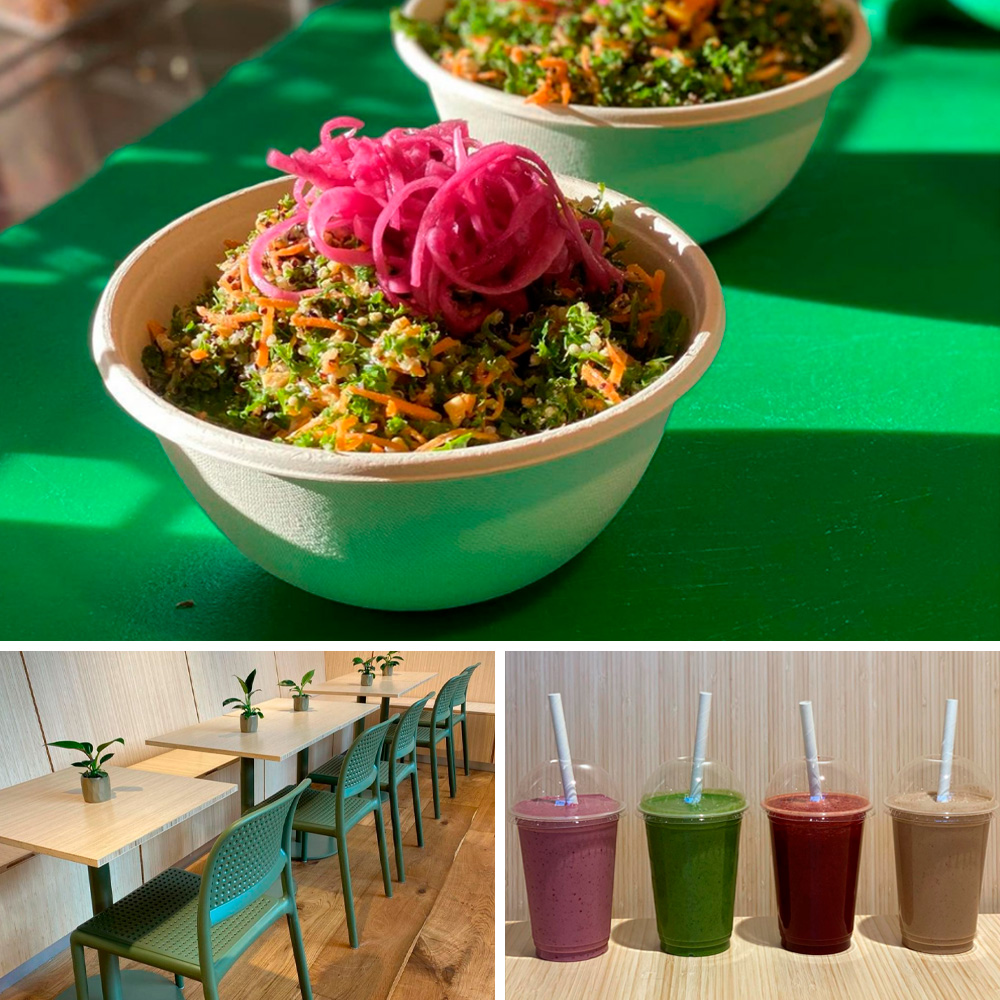 SPROOT
Sproot is a new, sustainable fast-food brand. Using exclusively seasonal produce, they offer hearty plant-based bowls of food, fresh smoothies and speciality coffee whilst minimising their impact on the planet.
Their menu changes according to which ingredients are in season, but we love the look of their bircher muesli bowls and roasted vegetable dishes. If you're looking for something sweet, we'd recommend the 'Choc Smoothie' which contains cocoa, peanut butter and dates. Delicious!
Address: 116D Upper Street, Islington, London N1 1QP
Website: www.sprootrestaurants.co.uk
THE DUKE OF CAMBRIDGE
The Duke of Cambridge is Britain's first organic pub/restaurant and has been certified by the Soil Association since 1998. They are on a simple mission to positively impact our world by using hospitality as a force for good. Children are welcome before 7.30pm and furry friends are allowed in the bar.
You'll find simple, seasonal ingredients presented beautifully all in a charming, traditional setting. Choose from locally sourced meat and fish or go plant-based with hearty vegetable soups or Italian-inspired dishes.
Address: 30 St Peters Street, Islington, London N1 8JT
Website: www.dukeorganic.co.uk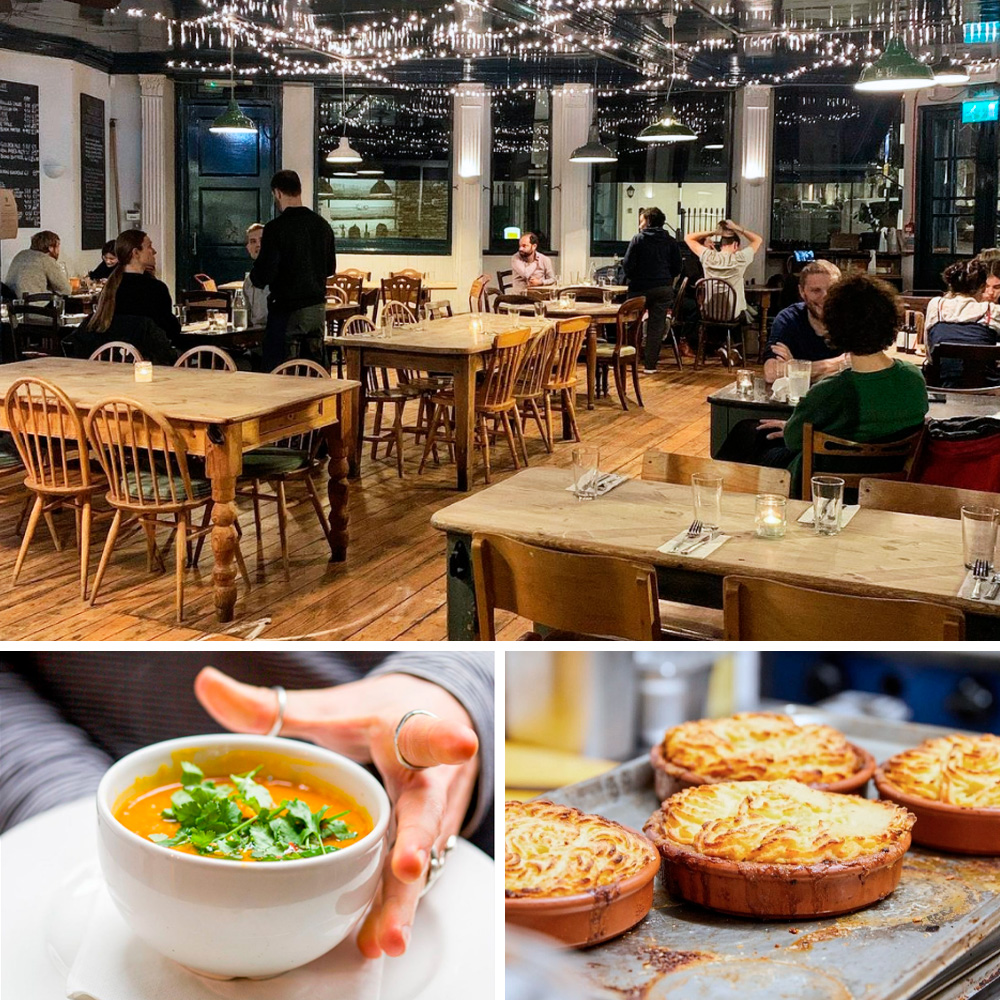 Whether you're after a hand-crafted coffee or something slightly stronger, Islington boasts a fine array of bars and coffee shops. A perfect mid-morning pick-me-up or the start of a fun night out.

HUMBLE GRAPE
Humble Grape is a wine bar and shop which is home to more that 400 sustainable wines, all imported directly from independent wine makers from around the world.
Their belief is 'The more you taste, the more you know', so enjoy a glass or two of something new, whilst admiring the emerald-tiled bar and light, spacious dining area where dogs are always welcome. They also offer bespoke wine-tasting events and private dining.
Address: 11-13 St Theberton St, Islington, London N1 0QY
Website: www.humblegrape.co.uk

POPHAMS
Pophams was born out of an idea to bring an innovative spin on traditional viennoiserie baking techniques. The bakery and coffee shop has become a core part of the community for people to meet, collaborate and feel inspired. A relaxed, cosy space to spend time with friends and enjoy something tasty.
You'll find beautifully made coffees, teas and iced drinks; if you're a fan of the coffee, you can buy a bag of their house blend to take home. Don't forget their delicious, hand-made pastries!
Address: 19 Prebend Street, Islington, London N1 8PF
Website: www.pophamsbakery.com

If you're looking for some entertainment, Islington offers a choice of cinemas, theatres and galleries. For something more family-friendly, you'll find open spaces, play parks and even a city farm!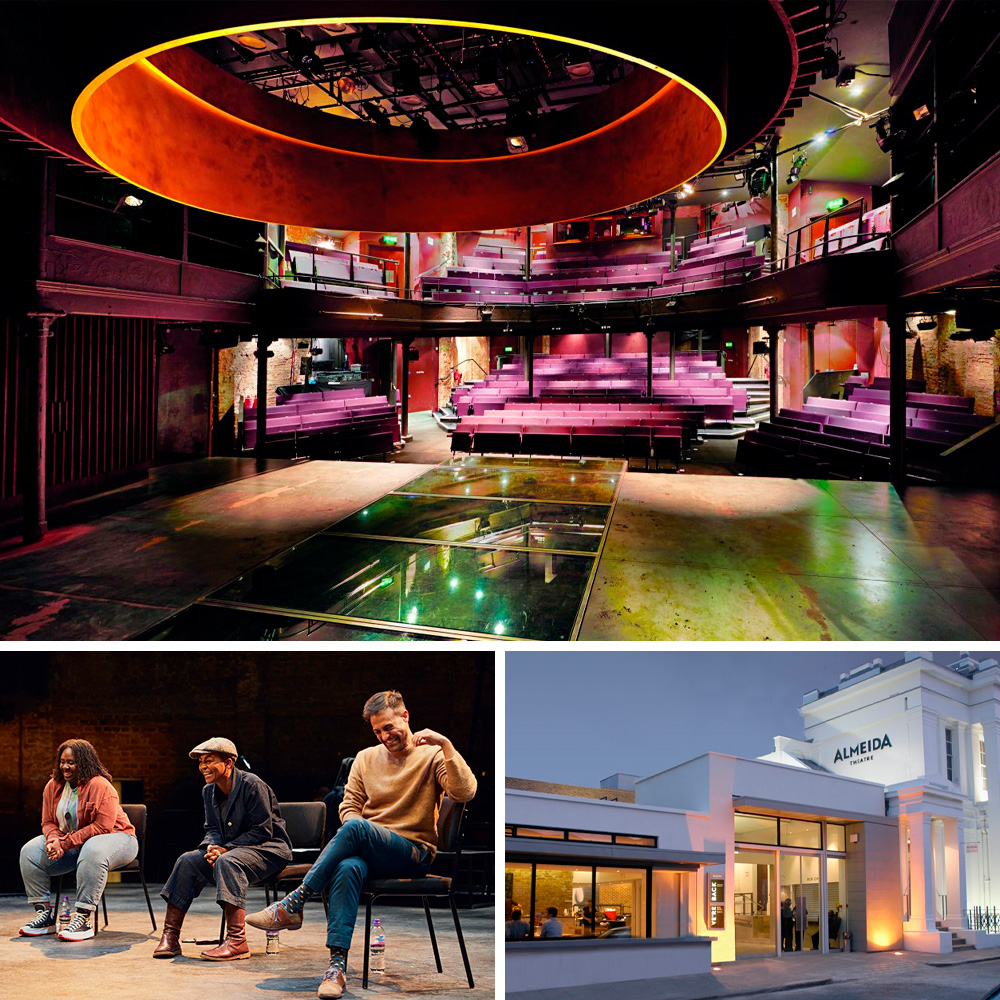 ALMEIDA THEATRE
The Almeida Theatre exists to launch the next generation of British artists onto the world stage. A small room with an huge reputation, the Almeida began life as a literary and scientific society, but now is committed to being a diverse and inclusive theatre with something for everyone.
The theatre shows international performances as well as more intimate plays. You'll also find a café which is light and airy in the daytime, becoming a lively bar in the evening.
Address: Almeida Street, Islington, London N1 1TA
Website: www.almeida.co.uk
FREIGHTLINERS FARM
Freightliners City Farm is a 2.5 acres green space in the heart of Islington. It's a small community farm whose mission is to welcome visitors free of charge, and run programmes that have a significant positive impact on both visitors and volunteers in the community.
You'll find a variety of farm animals including rare and traditional breeds as well as attractive gardens and vegetable plots that provide a tranquil, green space to enjoy.
Address: Sheringham Road, London N7 8PF
Website: www.freightlinersfarm.org.uk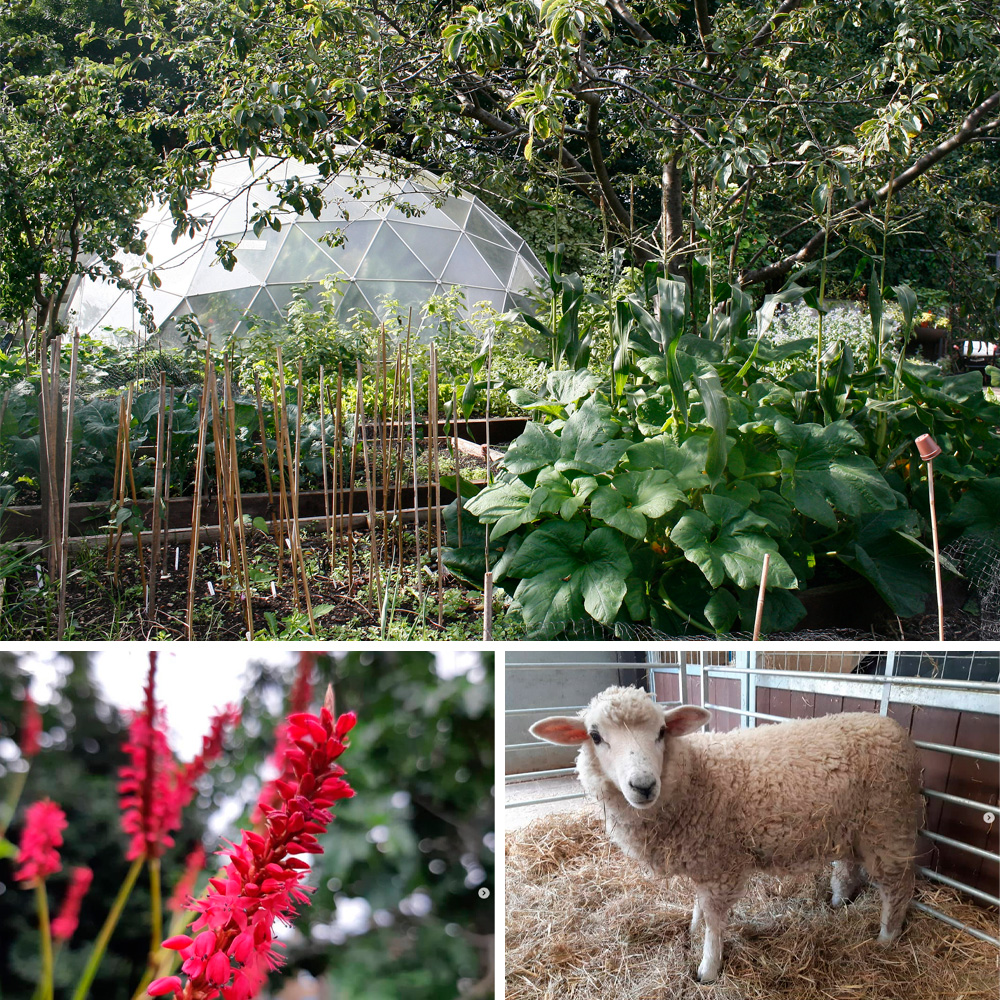 Nothing beats a bit of retail therapy! Islington offers a diverse range of quirky independent stores specialising in fashion, homeware, antiques, books, crafts and so much more.

WILD SWANS
Wild Swans offers Scandinavian fashion, lifestyle, beauty and homeware. The name 'Wild Swans' comes from the fairytale 'The Wild Swans', by Hans Christian Andersen. It perfectly describes the range of designers as well as the customers – Beautiful, strong gracious birds with a bit of an edge.
The Spring/Summer collections are full of colour, and include a choice of sustainable products and organic cottons. If you sign up online you can get 10% off your first order, plus make sure you follow @wildswansfashion on instagram, where you'll find updates of new products and offers.
Address: 152 Upper Street, Islington, London NI IRA
Website: www.wild-swans.com

CAMDEN PASSAGE
Camden Passage is hidden down a traffic free, cobbled back street, just off Upper Street in Islington. There, you'll find an eclectic mix of independent stores, restaurants and cafes and a reputable outdoor market.
A bustling area that's great for meeting up with friends for a bit of shopping followed by a long, lazy lunch. We always have to stop into Folklore Florist, a contemporary, creative florist studio with a focus on sustainability and Loop, a quirky knitting store and haberdashery.
Address: Camden Passage, Islington London N1 8EA
Website: www.camdenpassageislington.co.uk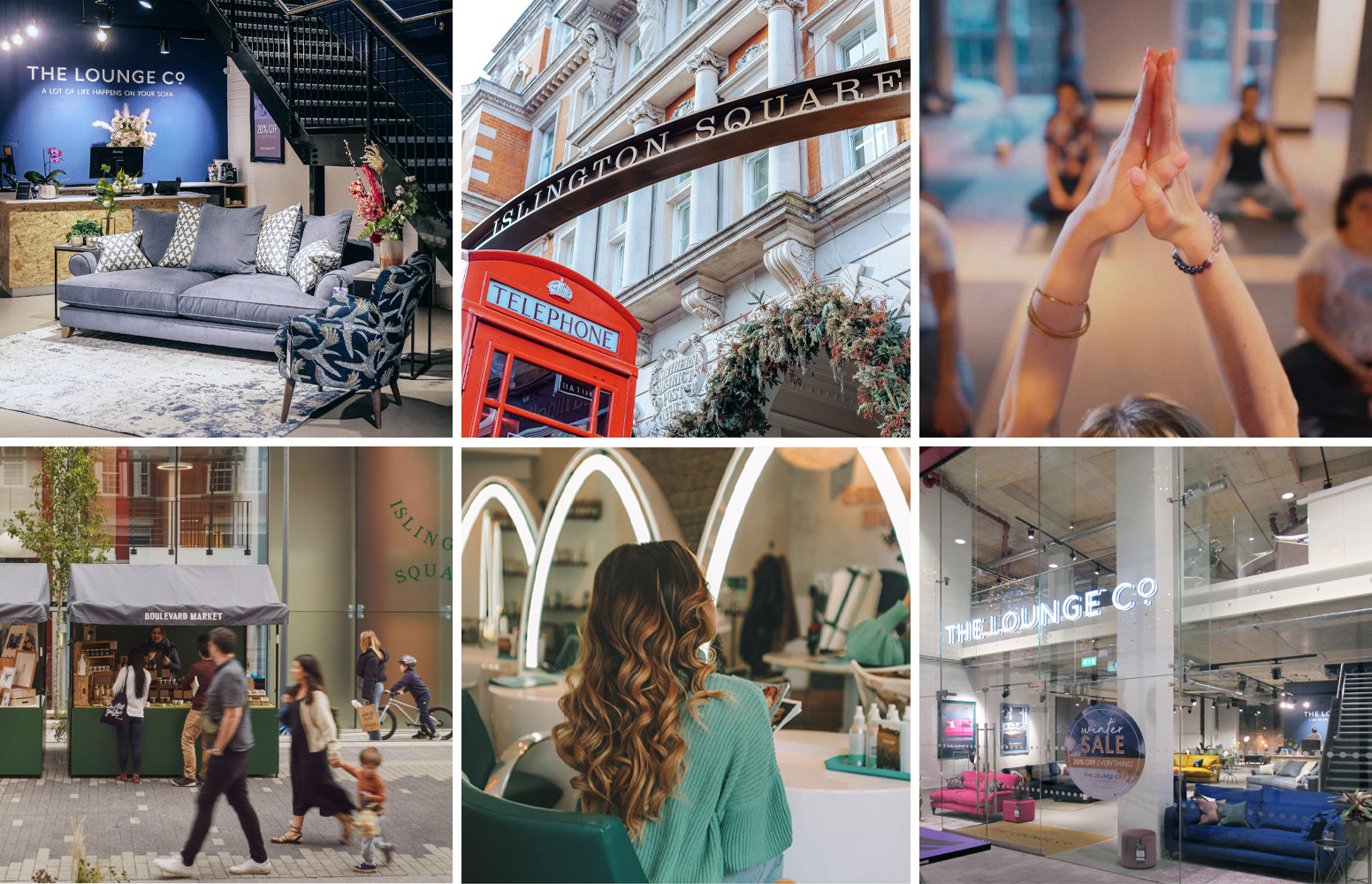 ISLINGTON SQUARE
Of course, no trip to Islington would be complete unless you've paid a visit to Islington Square, not only home to The Lounge Co. but also a mix of restaurants, bars and boutique stores. As well as a luxury health club and subterranean six-screen cinema!
You'll find fashion, homewares and beauty in the former postal sorting office. We'd recommend a delicious brunch at Megan's or a well-deserved pamper session at Duck & Dry.
Address: 116 Upper Street, Islington, London, N1 1AB
Website: www.islingtonsquare.com