How to Choose the Right Lounge Furniture
Choosing furniture for your lounge or living room can be overwhelming. With more choice than ever, where do you start? We've created some tips that will make it easier to narrow down what you're looking for to create the perfect space for you and your family.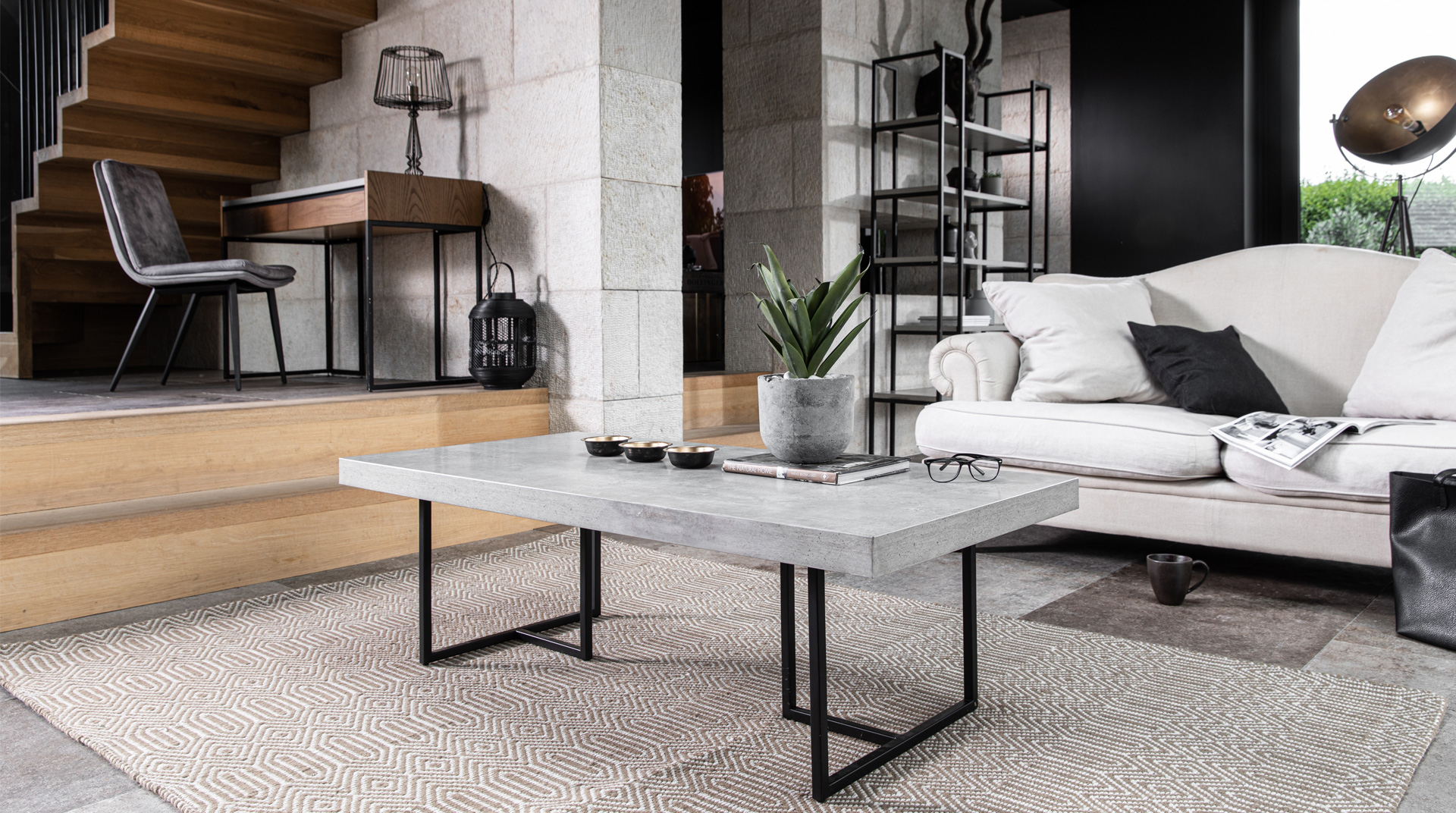 Shown from left to right: Jago Dining Chair, Costello Desk, Costello Bookcase, Costello Coffee Table
SPACE & SIZE OF YOUR ROOM
The size and shape of your room should be your first consideration; ensure your furniture doesn't overcrowd the room. Consider the layout and flow of the space, leaving enough room for people to move around comfortably without banging their shins on the coffee table!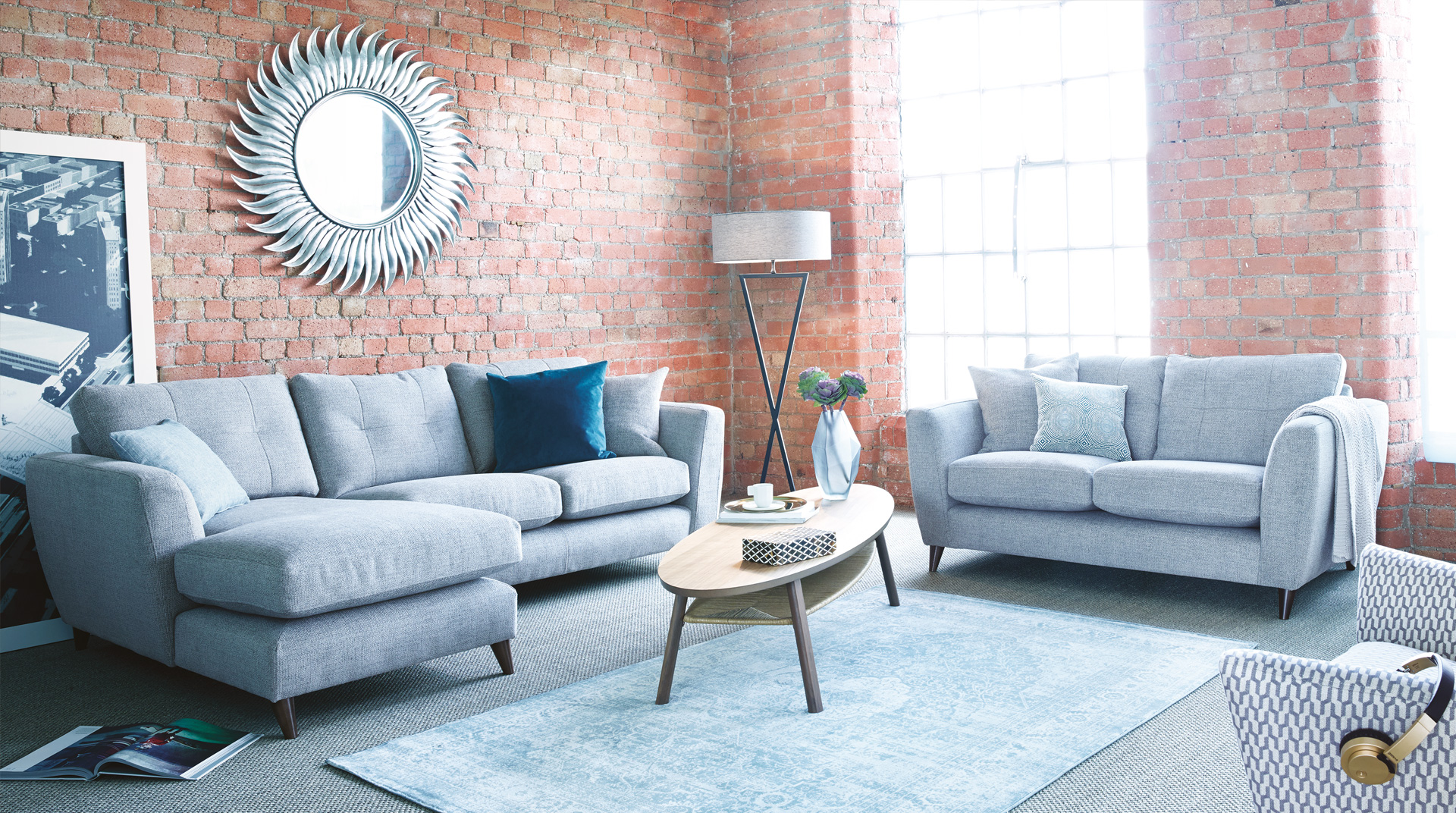 Shown from left to right: Holly Chaise End Left Sofa in Wolf Paw, Holly 2.5 Seater Sofa in Wolf Paw
If your room is on the small size, consider compact seating such as 2-seater sofa or snuggler. If you've got more room to play with, you might want to look at a chaise or corner sofa, giving yourself more space to spread out.
STYLE & AESTHETICS
What style and ambiance you want to create in your lounge? Are you going to keep your existing décor or redecorate? Your new furniture will need to complement their surroundings. Do you prefer a modern, traditional, or eclectic look? Once you've made this decision, you can search for furniture that fits this style. If your taste is more contemporary, think about a modern sofa such as Madison or Holly. If classic and timeless is more your aesthetic, sofas such as Rose or Briony may suit your room better.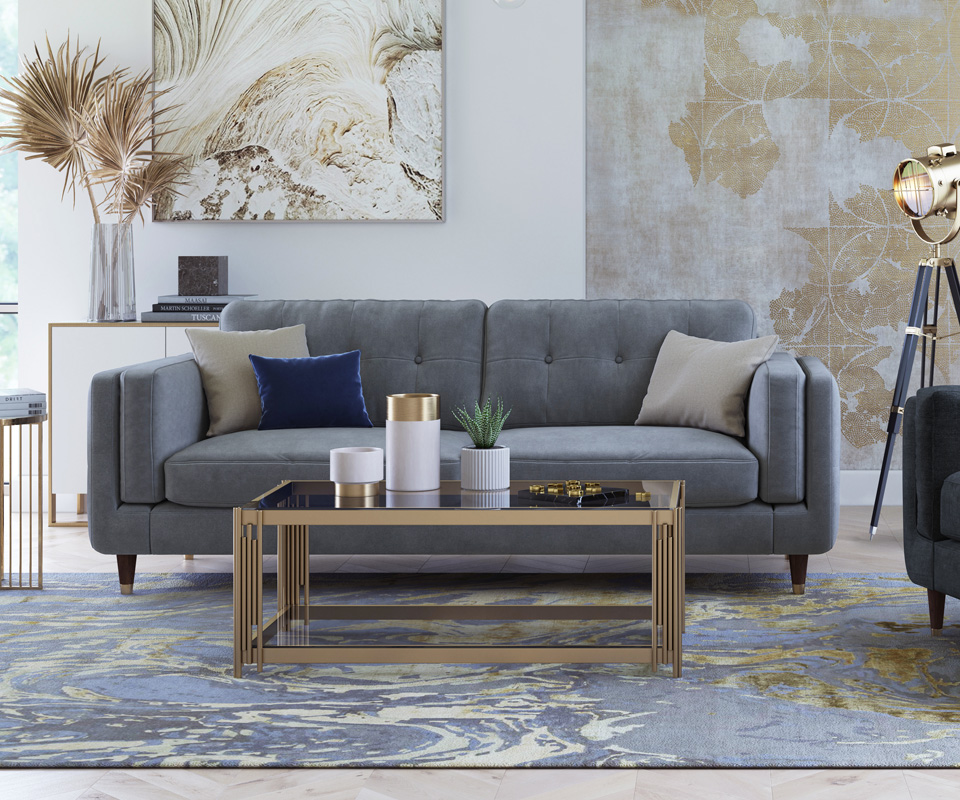 Cool & Contemporary: Madison 4 Seater Sofa in Russian Blue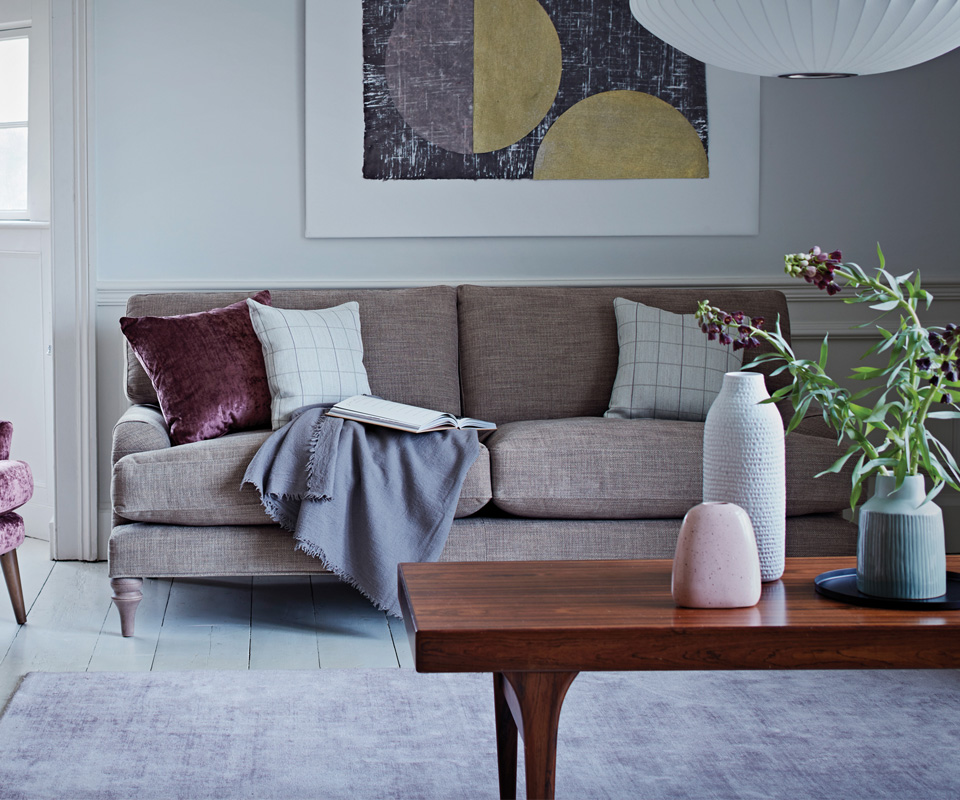 Tailored & Traditional: Rose 3 Seater Sofa in Pigeon Foot
COMFORT
Sofas should prioritize comfort since they're designed for relaxation. Always test out furniture by sitting or lying on it in various positions. Look for supportive cushioning, appropriate seat depth, and ergonomically designed pieces, such as our Ergo Chairs that promote proper posture. Nearly all of The Lounge Co. sofas come with a choice of fibre or foam-filled cushions. Fibre is squishier but will need daily maintenance, whereas foam is firmer and will usually spring back into shape.
VERSATILITY
Particularly if space is at a premium, it can be wise to choose lounge furniture that can adapt to different situations. Modular or sectional sofas offer flexibility, allowing you to rearrange the configuration based on your needs. You can even buy separate modules later if your home or family grows.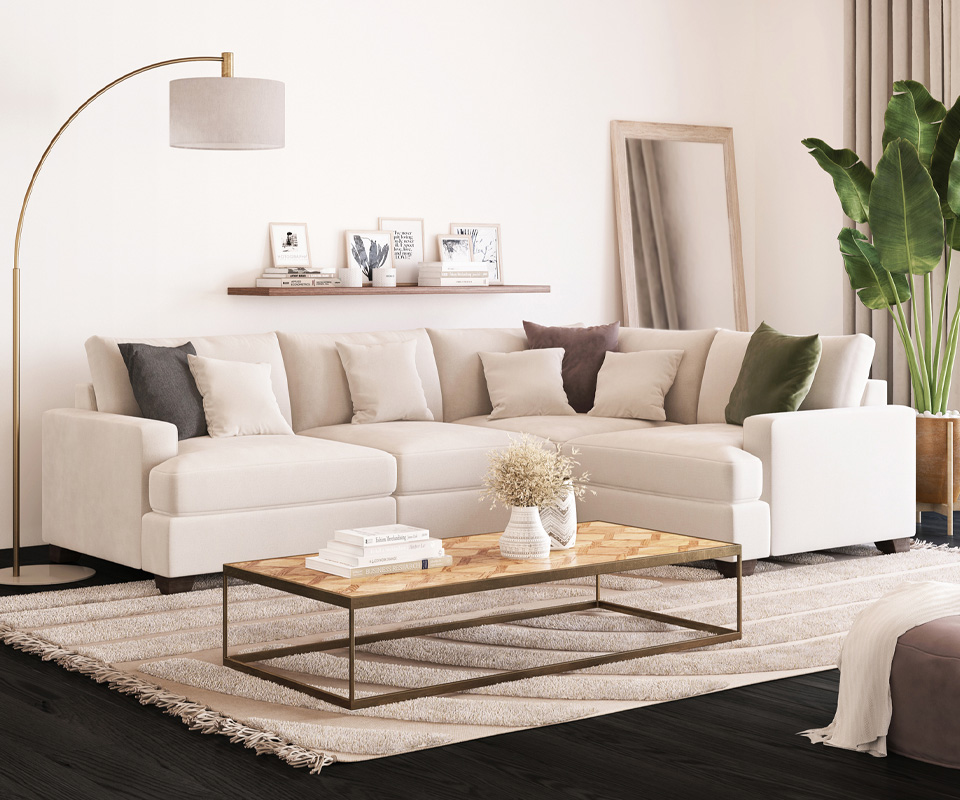 Modular Sofa: Lola Corner End in Marble Arch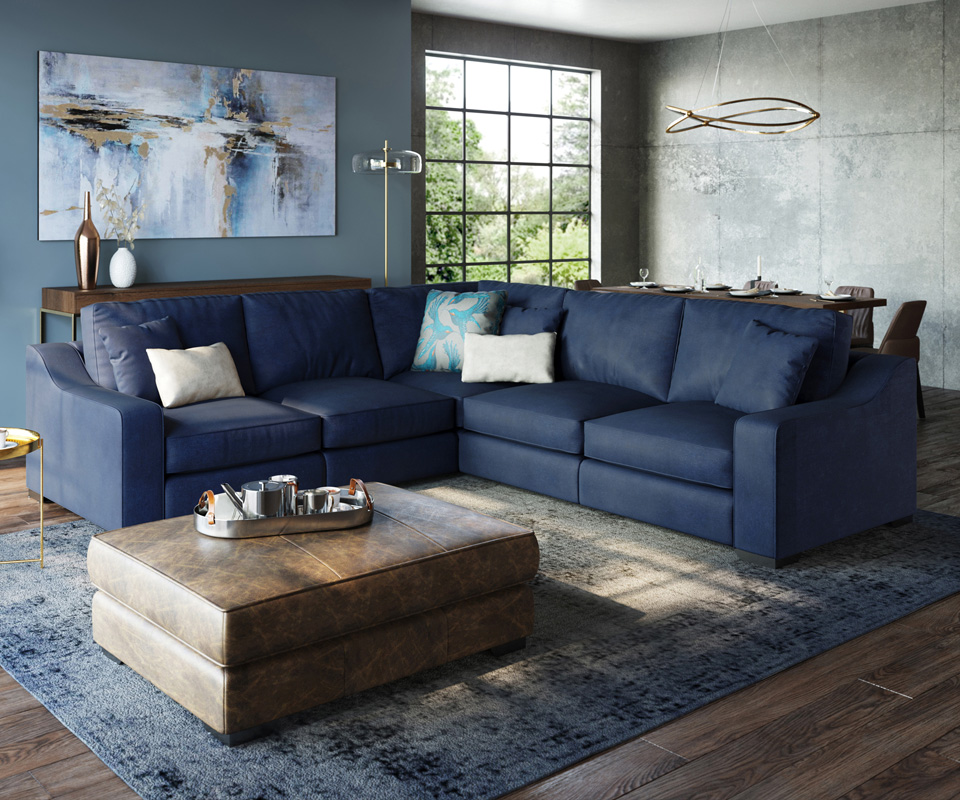 Modular Sofa: Imogen Corner in Bilberry Tart
DURABILITY & QUALITY
It is always worth investing in lounge furniture that is built to last. Sturdy construction, high-quality materials, and reliable craftsmanship are all key points to consider. At The Lounge Co., our own sofas, chairs and footstools are all handcrafted in Britain and come with a 25-year frame guarantee. You might also want to consider a hard-wearing leather sofa or choosing Family Friendly or Pet-Friendly Fabrics, which can prolong the life of your furniture by allowing you to easily clean everyday marks and stains whilst repelling bacteria and unwanted odours.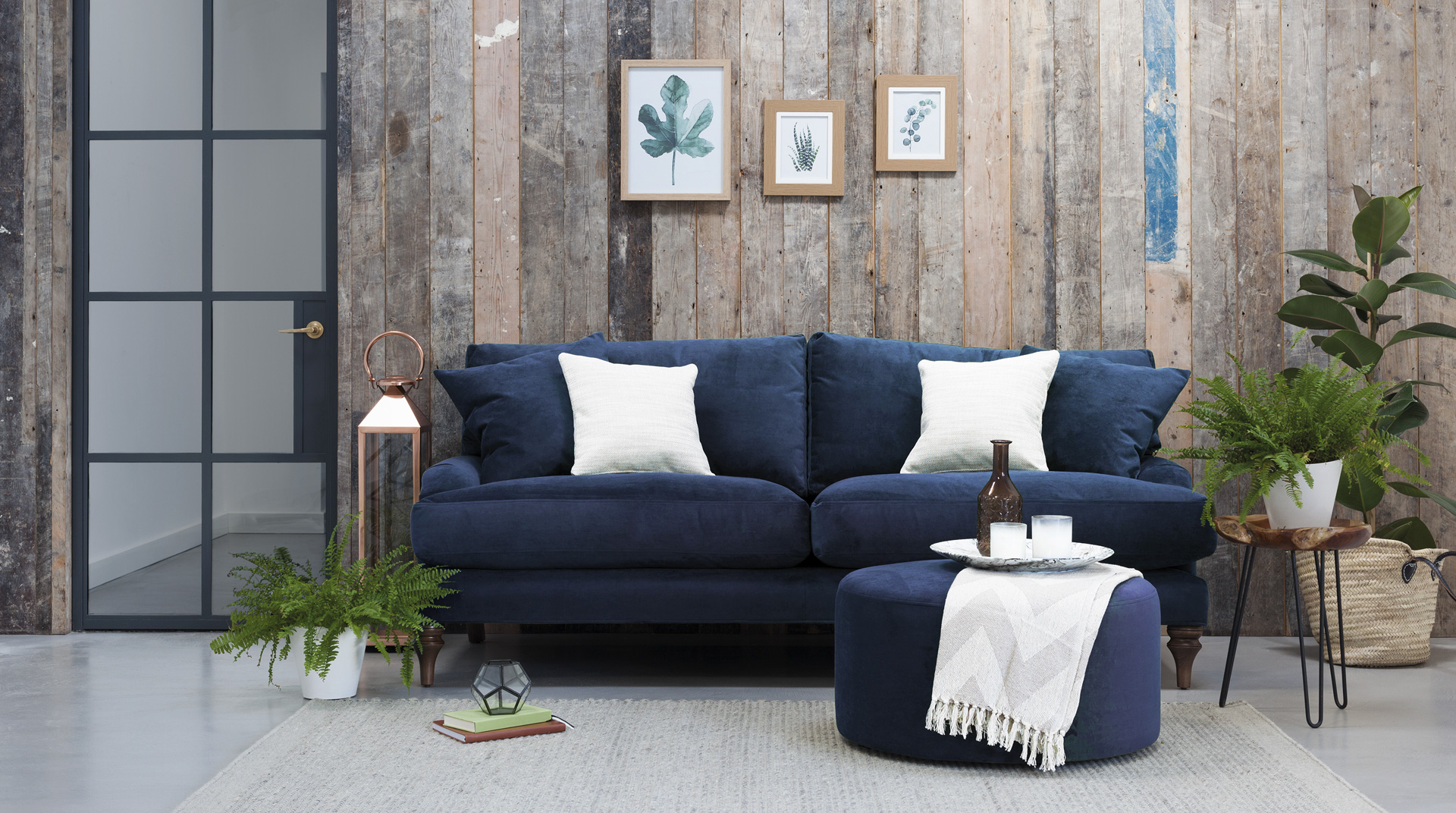 Rose 3 Seater in Family Friendly Premium Velvet Touch – Little Venice
BUDGET
Determine your budget range before starting your search. It's important to find a balance between quality and affordability. At The Lounge Co., we offer great value for money, and although our sofas might not be the cheapest on the market, they are built to last and will provide years of relaxation. To soften your sofa purchase, we offer up to 2 years Interest Free Credit on orders over £799, and it's always worth checking when we have a sale or promotion where we reduce the price of all of our furniture.
REVIEWS & RECOMMENDATIONS
Always read customer reviews and seek recommendations from trusted sources. This can provide insights into the comfort, durability, and overall satisfaction of other customers. We're delighted to be rated 'Excellent' on Trustpilot, with over 1,500 independent reviews.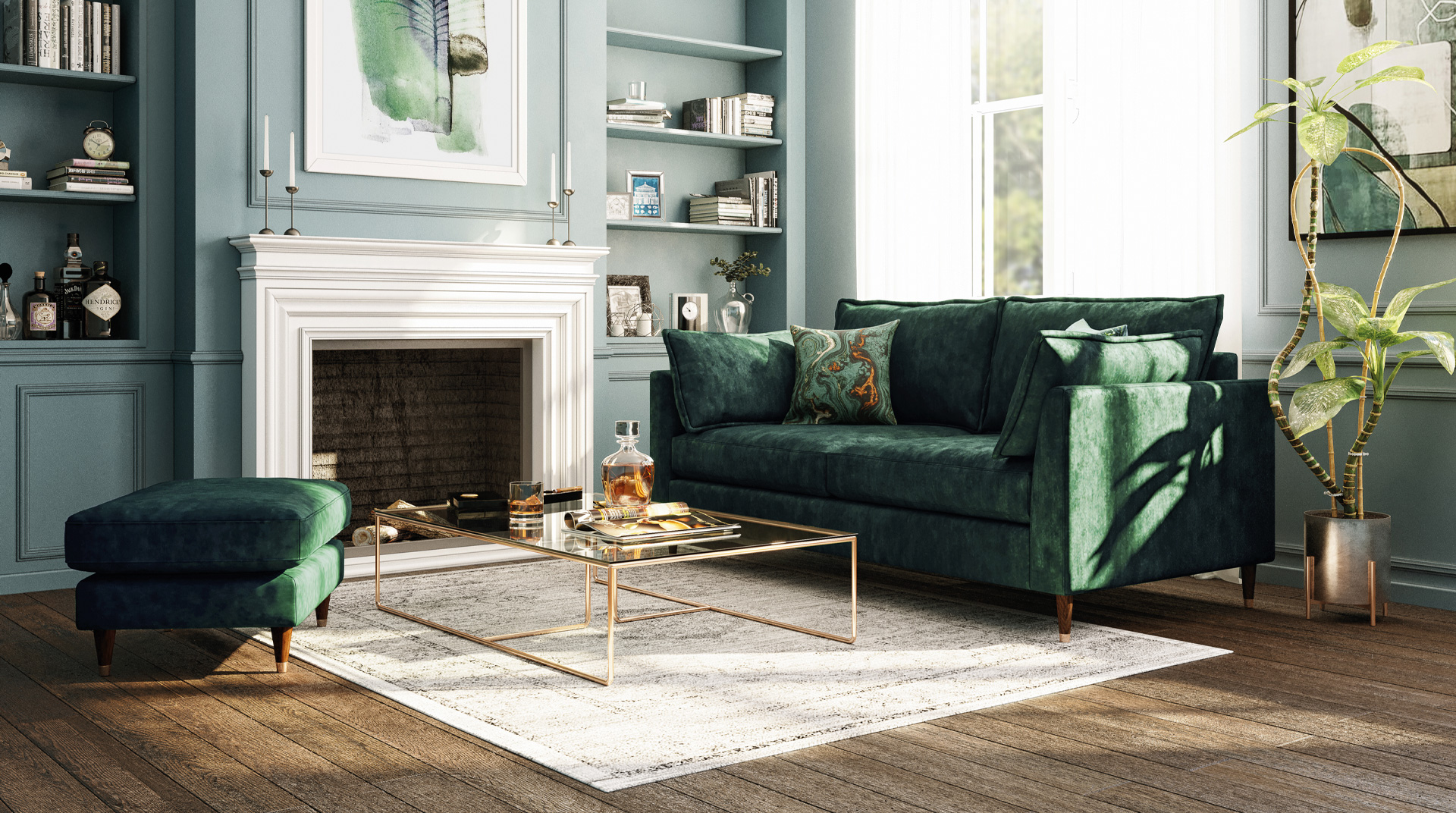 Charlotte 3 Seater Sofa in Kitchen Garden
By considering these factors, you'll be well-equipped to choose lounge furniture that meets your needs, enhances your comfort, and adds style to your home.