When the clocks go back, we tend to go into hibernation mode! The cold, dark nights call for home comforts, warm colours and sumptuously squidgy sofas.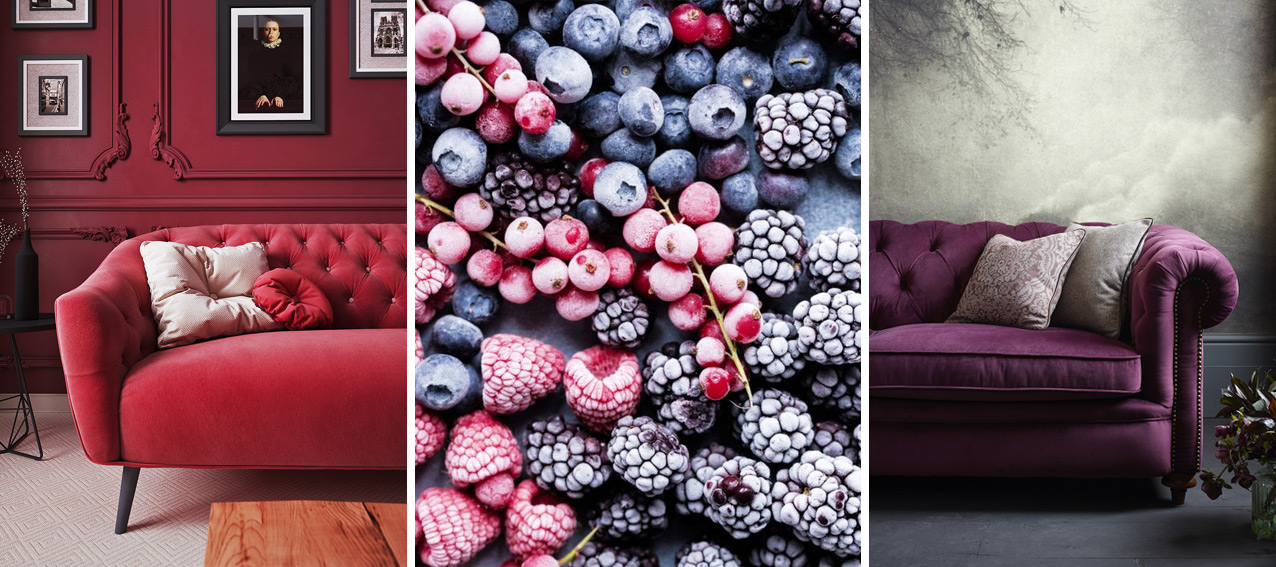 All Images sourced from Pinterest
A palette of rich, berry tones will add decadence and a splash of vivid, seasonal colour to your lounge. Tactile fabrics such as velvet and chenille look stunning in shades of pink, red and purple. This decadent palette will add gorgeous colour to a neutral room or will shine like a jewel against dark walls.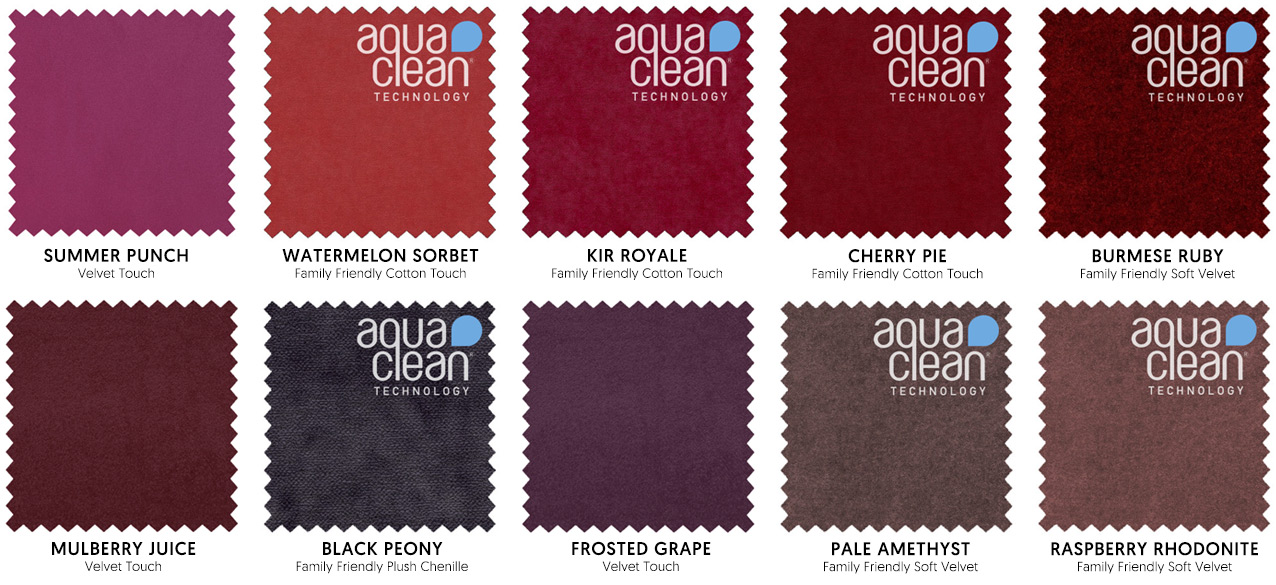 At The Lounge Co. we've got a stunning range of berry-toned fabrics. Choose from juicy brights like Summer Punch or Watermelon Sorbet or dark, dramatic shades such as Frosted Grape or Black Peony. Choose up to 8 of your favourite fabrics and get samples delivered for free. Why not try mixing some of these mouth-watering hues together to create a luxurious, autumnal palette.

From left to right: Briony 2.5 Seater Pillow Back in Velvet Touch – Frosted Grape, Holly Footstool in Family Friendly Soft Velvet – Raspberry Rhodonite, George Chair in Velvet Touch – Summer Punch, Phoebe 3 Seater in Family Friendly Cotton Touch – Kir Royale
Berry Delicious
As Autumn blesses us with berries galore, why not use them in some delicious seasonal recipes. If you've got a sweet tooth to satisfy, you'll enjoy this Blackberry Chocolate Chip Ice Cream, a recipe from 'Simply So Good' and this Berry Pavlova from food blog 'A Beautiful Plate'. For an adult-only treat, we'd recommend Eatwell101's delicious Raspberry Gin Fizz. 3 heavenly ways to get 1 of your '5 a Day'!