Holly
A modern twist on a retro style
---
Fancy some retro style without the 1970s colour palette of mustard and brown? Holly, with it's vintage-inspired design details looks thoroughly modern upholstered in a beautiful mid- grey. Even better, Wolf Paw (Family Friendly Basket Weave) is created using Aquaclean Technology, which means it's easy to keep your sofa looking as good as new.
We've given Holly an industrial edge by setting her against red brick walls and floor to ceiling windows. If you fancy a similar look, you can get very convincing brick effect wallpaper - perfect for a statement wall.
With a nod to Holly's retro styling we've accessorised with Mid-Century inspired furniture and a patterned rug. If you choose one piece to copy, we'd recommend the sunburst mirror - a real stylish statement piece.
shop holly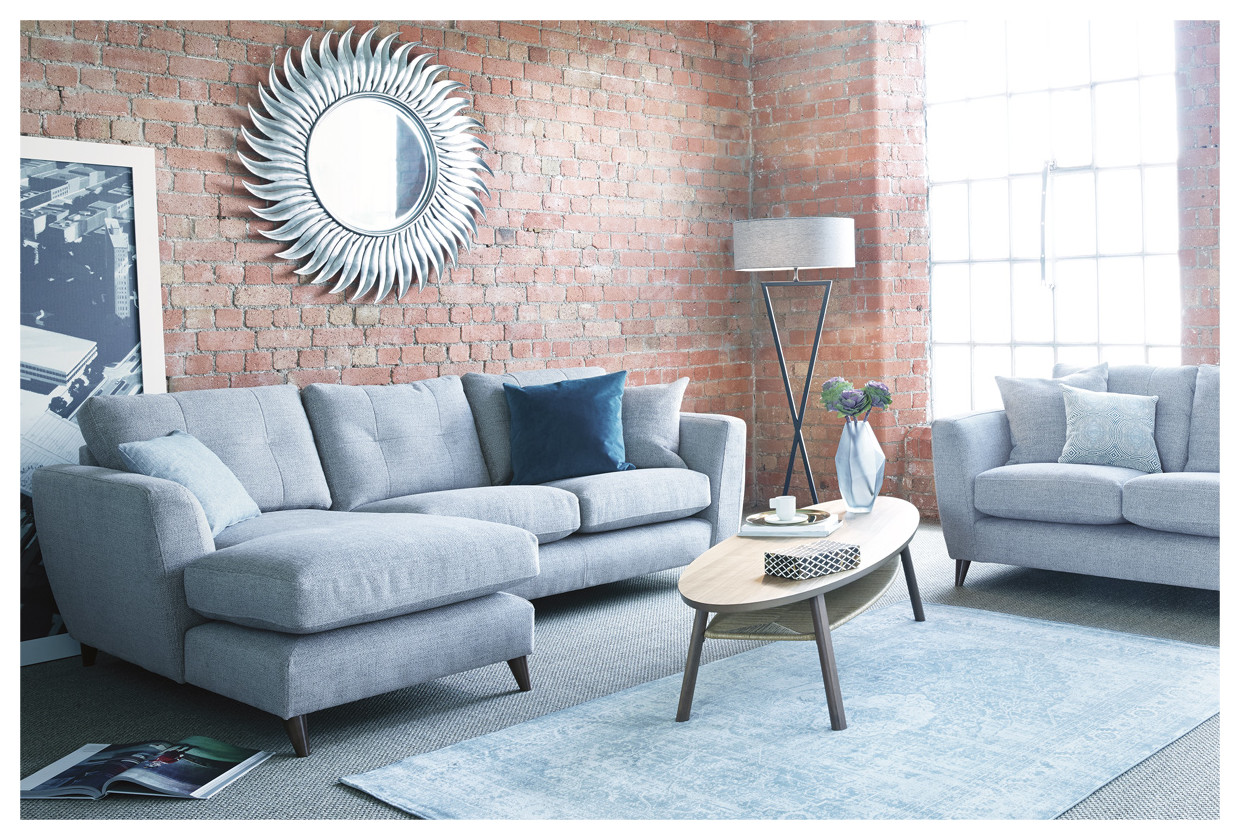 ORDER SWATCHES
If you'd like the look of Holly in your own lounge, order up to 8 swatches for FREE to start your journey