Posted 30.04.19
Urban Oasis
The botanical trend is going from strength to strength. There's something life-affirming about connecting the inside with the outside; bringing nature into our homes and enjoying the organic shapes, tones and fragrances it has to offer.
A simple way to make bring botanicals into your lounge is to introduce houseplants. We'd recommend something large and sculptural – a real statement piece. But should you go real or fake?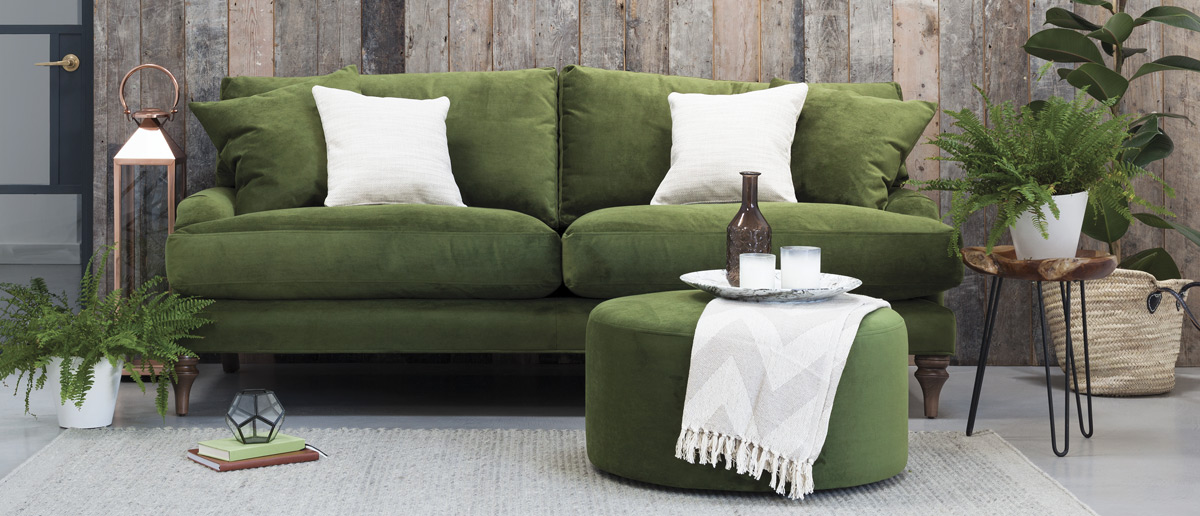 Sofa: Rose 3 Seater in Velvet Touch – Woodland Moss. Footstool: Harrison Circle in Velvet Touch – Woodland Moss
The Real Deal
Real plants have huge benefits; they can reduce stress, improve air quality and lower background noise. They're nicer to touch and smell but they do require looking after! Some flowering plants will need feeding whilst tropical varieties may need more humid conditions. Always check what your particular plant needs.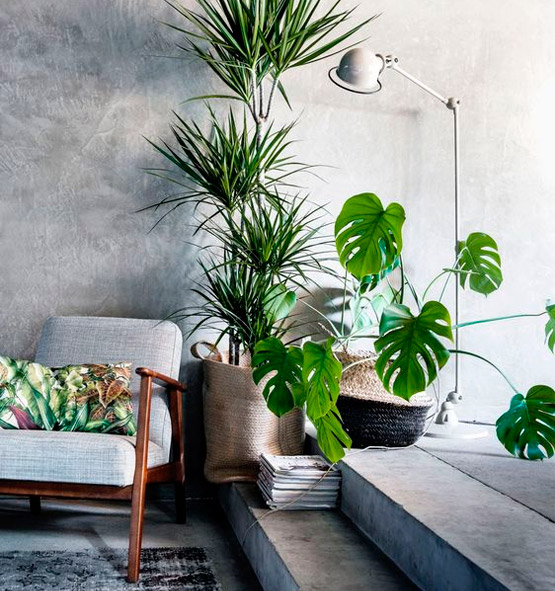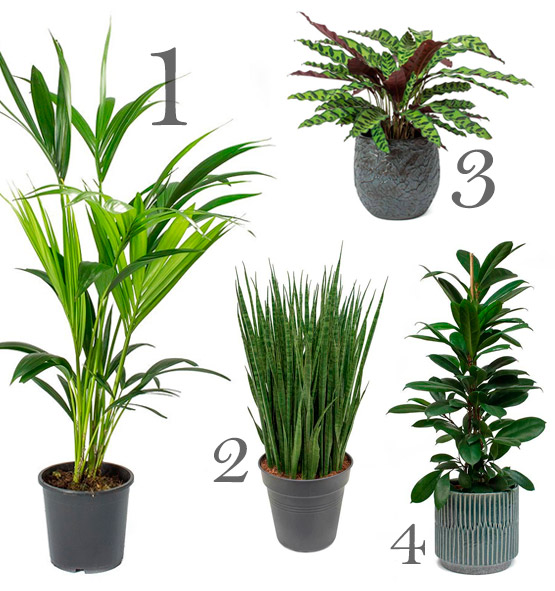 Lifestyle image sourced from Pinterest. 1. Kentia Palm 2. Star Sansevieria 3. Rattlesnake Plant 4. African Fig - All available from Hortology
Go Faux
If you weren't born with green fingers or just don't have the time to care for real plants you'll find a fantastic array of faux versions. Some look so real you won't be able to tell the difference! The only care you'll need to give our fake friends is a light dusting now and again.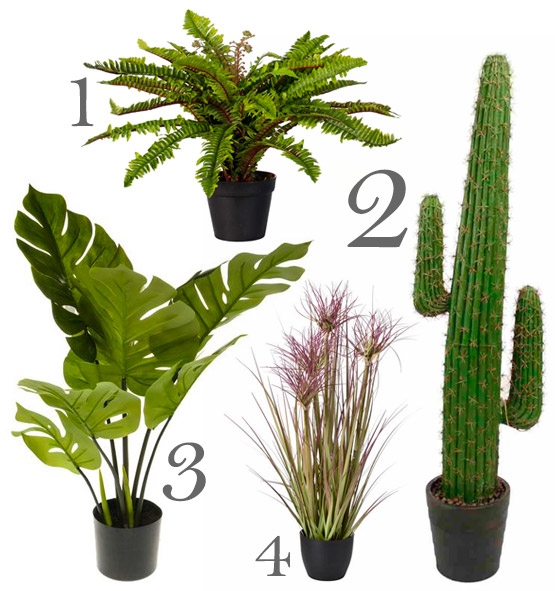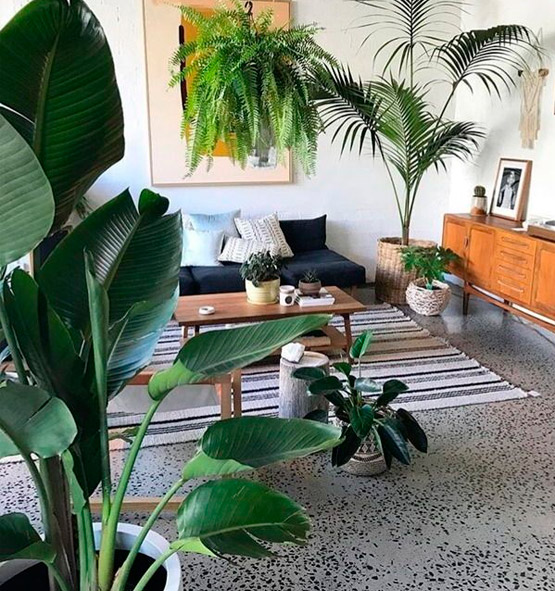 Lifestyle image sourced from Pinterest. 1. Boston Fern 2. Saguaro Cactus – both available from Blooming Artifical 3. Monstera 4. Water Bamboo Grass - both available from Olive & Sage
Perfect Planters
Most houseplants come in a boring plastic pot. Our one bit of advice: put it in something more stylish! Go boho by placing your plant in a slouchy basket or make it modern with something metal and geometric. Whatever your style, place a few plants together in complementary holders to create a real urban oasis.

From left to right: Woven Bamboo Basket - Warmly, Brass Pot on Wooden Stand - Trouva, Terracotta Mosaic Pot - Trouva, 3 Tier Metal Planter - Made, Tuscany Blue Plant Pot - National Trust
Living Art
If the space in your lounge is limited but you still want to embrace the botanical trend, go small and quirky! Choose an unusual vase – we love this scientific-inspired one from Warmly. Opt for a terrarium – these cute, geometric planters are perfect for little succulents and require minimal care. If you can spare some wall space, why not try a piece of living art? Carefully placed plants sit tightly in a frame to create a stunning display. You can find inspiration at The Urban Botanist.