Posted 21.02.18
Traditional with a Twist
Classic style is classic for a good reason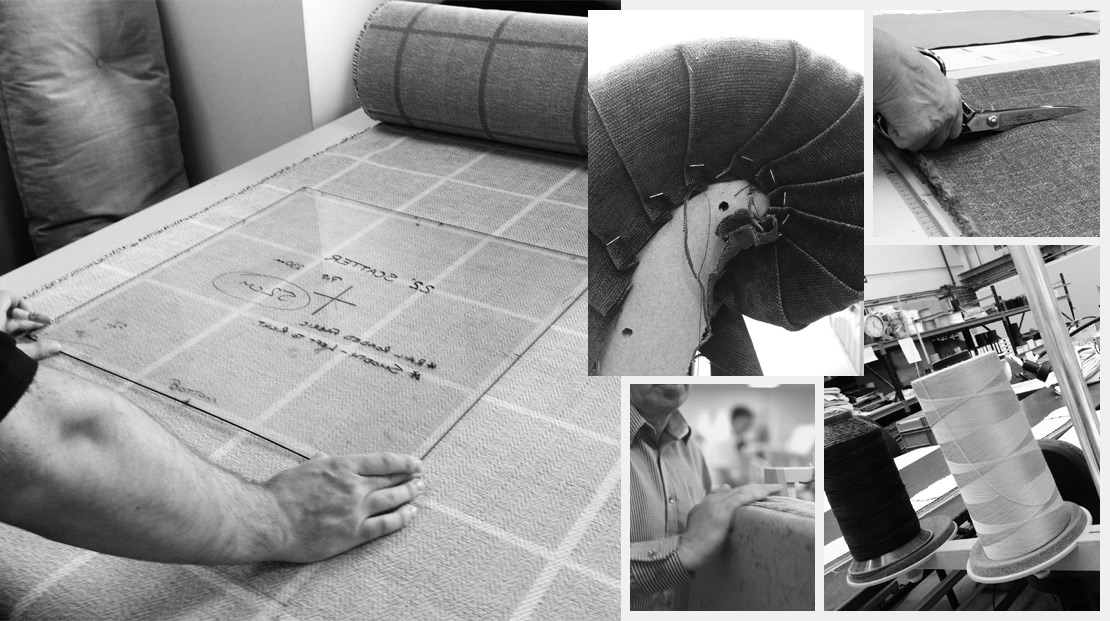 Traditional design is tried and tested; elegant proportions and carefully crafted details have been loved and lived with for decades.
At The Lounge Co, as part of a group which includes G Plan, Parker Knoll, Duresta and Collins & Hayes, we're able to draw on the expertise and experience of nearly 500 combined years in the furniture industry.
This means we know what makes a traditional sofa so appealing, but can apply modern technology and upholstery methods to give it contemporary comfort and long-lasting craftsmanship.
Our range of traditionally inspired sofas have fibre-filled cushions, as opposed to their foam-filled contemporary counterparts. This makes our classic sofas soft and inviting, with a casual lived-in feel. (Don't forget to plump the cushions regularly to keep your sofa looking gorgeous!)
Put a twist on the traditional
If you're an admirer of classic style, but still crave a touch of the modern, it's easy to put a twist on the traditional. Here's how...

Rose 3 Seater in Soft Woven Chenille - Pigeon Foot and Rose Chair in Crushed Velvet - Dragonfly Wing
br>
Add contemporary accessories
Rose is as classic as they come. Inspired by good old British design, her lines have nonetheless been smoothed out and sharpened up for a more modern take. It's Rose's details such as her hand-pleated arms and top-stitched cushions that make her so charming. Upholstered in a neutral fabric such as Pigeon Foot (shown above), Rose is the epitome of traditional design. Throw in some bold patterned cushions, however, or accessorise with a chair in a contemporary fabric such as crushed velvet and you've put a real spin on convention.

Phoebe 3 Seater in Velvet Touch - Midnight Indigo and Joshua Chair in Paradise Bird - Grey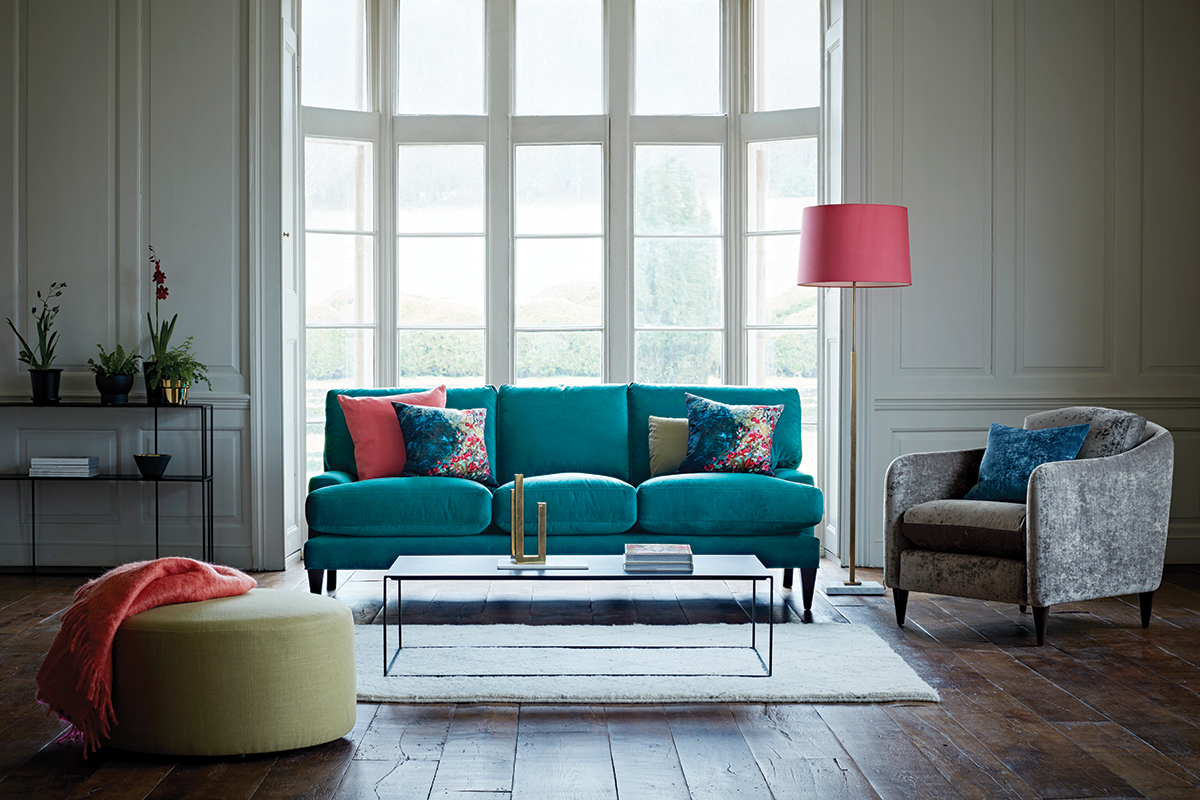 Poppy 3 Seater in Velvet Touch - Dragon Eye and Harrison Circle Footstool in Cotton Linen Weave - Pistachio Dust
Choose unexpected colour
Think 'classic' and you tend to envisage a palette of elegant neutrals. Why not leave the natural tones aside, and opt for something braver and bolder. Our range of Velvet Touch fabrics includes deep, decadent shades such as Midnight Indigo (Navy Blue) and Dragon Eye (Teal Green). Both give a classic sofa a stunning modern makeover that would fit into even the most contemporary of homes.
Take the look one step further by adding larger than life patterns, such as our gorgeous Paradise Bird, or choose furniture and accessories in clashing tones for a look that's undeniably eclectic.
You can order free samples of Velvet Touch and Paradise Bird, or up to 8 samples of any of our fabrics, to see how they could work in your own lounge.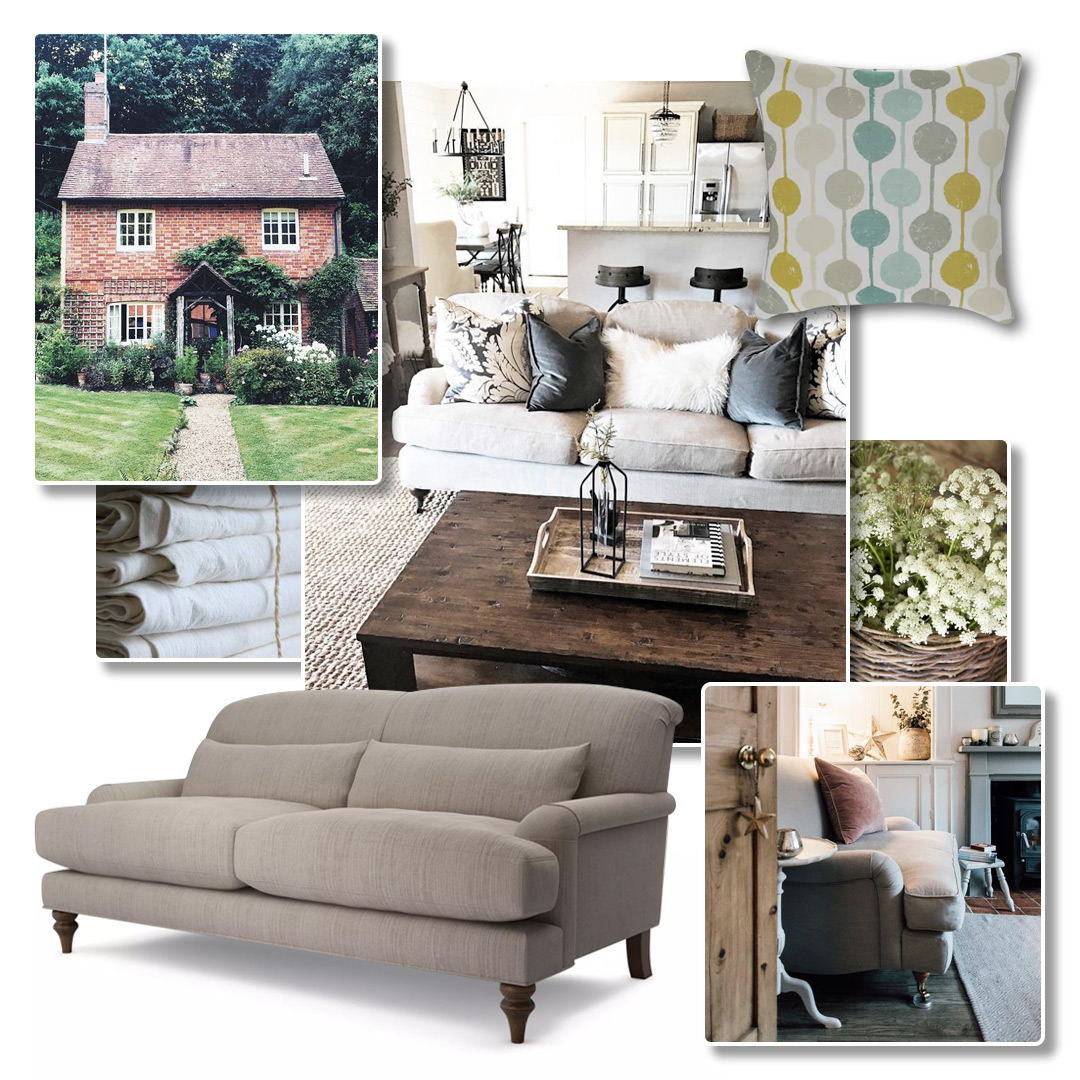 Keep it casual...
The key to keeping a classic sofa laid-back and family-friendly, rather than uptight and conservative is to keep the look casual with pops of colour, a pile of soft cushions and natural, rustic textures.
After all, you want your sofa to be somewhere inviting that people will want to sit on!
For more inspiration on how to create a 'casually classic' interior, check out our 'Country Charm' pinboard…