Posted 04.10.19
Shades of Pale
The nights may be getting longer, but that doesn't mean your interior needs to be dark and gloomy. Choosing a palette of tranquil tones will bring light and serenity to your home.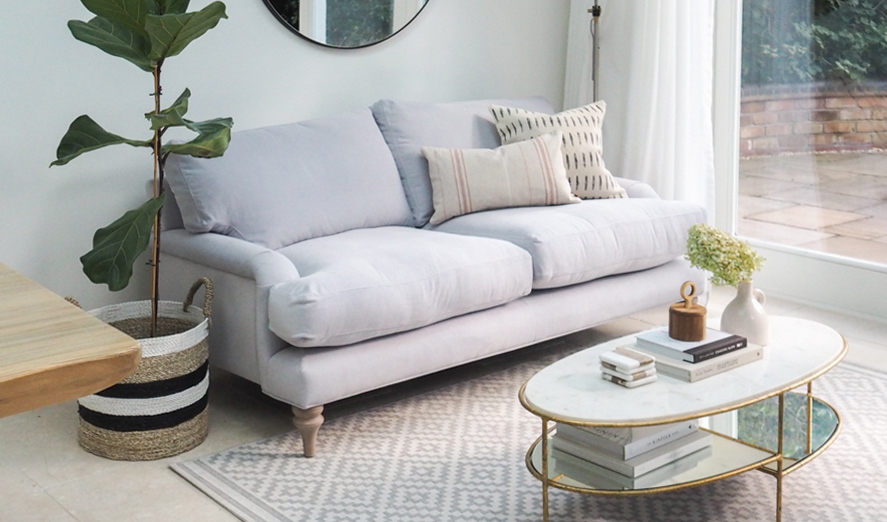 Sofa: Rose 2.5 Seater in Family Friendly Cotton Touch – Violet Gin
We love the recent blog from 'The Green Eyed Girl'. She chose our Rose Sofa in Family Friendly Cotton Touch – Violet Gin for a light corner of her kitchen. The pale grey-blue of the fabric is accessorised beautifully with other faded shades and eclectic patterns.

The addition of a gold edged marble table and a large, leafy houseplant adds sculptural interest and pops of deeper colour. Head over to The Green Eyed Girl blog to discover more about her stylish interiors.
Choosing Pale Fabrics
A palette made of calming pale shades works best when combining two or more tone. The lightest of greys, blues and greens combine with sandy neutrals to create a harmonious look.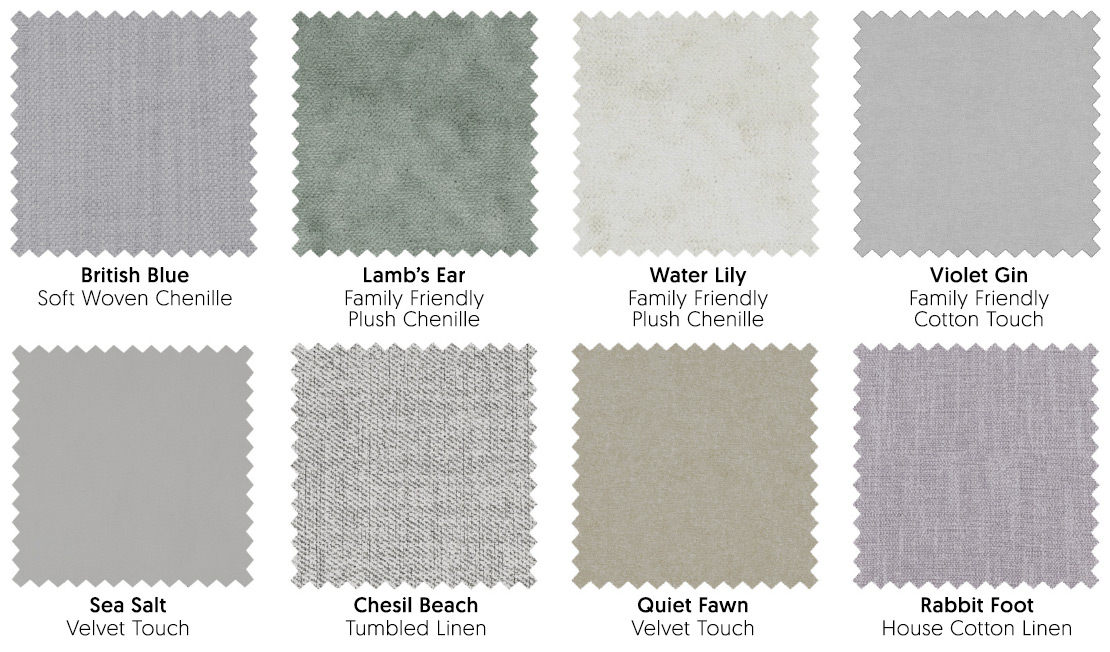 Choose up to 8 fabrics and get swatches delivered for free to your home. Pale shades often transform in different lights, so it's really useful to view them in your own lounge. Worried about having pale fabrics in a busy, family home? Don't fear – our range of Family Friendly Fabrics mean that you can opt for the lightest of shades and wipe off any marks or spills with a damp cloth.
Dulux Colour of the Year
Every year, the colour specialists at Dulux create an inspiring new shade; their 'Colour of the Year'. For 2020, it's Tranquil Dawn, a colour inspired by the morning sky. A versatile shade of pale green that will awaken the senses.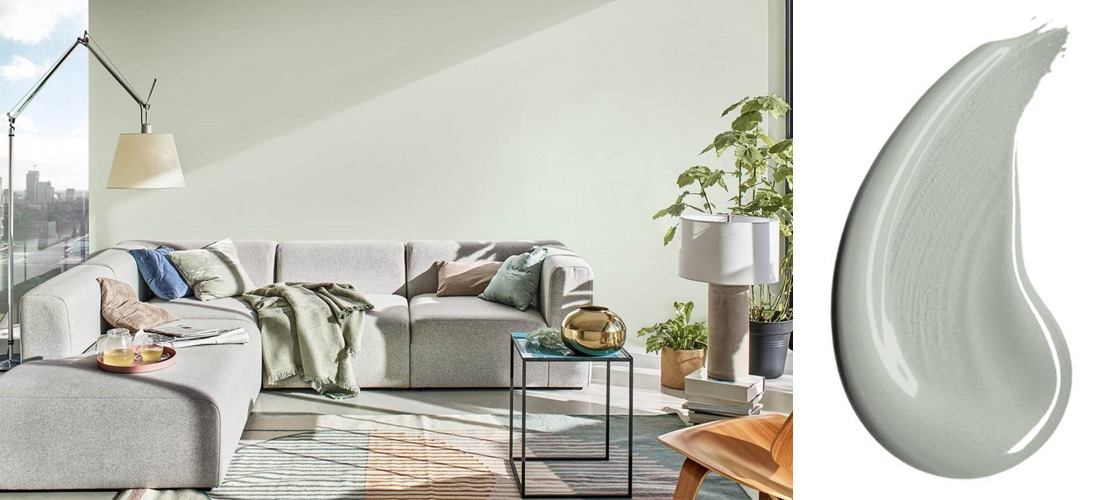 According to Dulux, Tranquil Dawn is a versatile pale pastel, that unlike other shades of Dulux green paint, subtly shifts its tone depending on the shades that it is combined with. When used with a sandy tone, it creates a relaxed and nurturing space whilst paired with brigher shades it becomes playful and inspiring.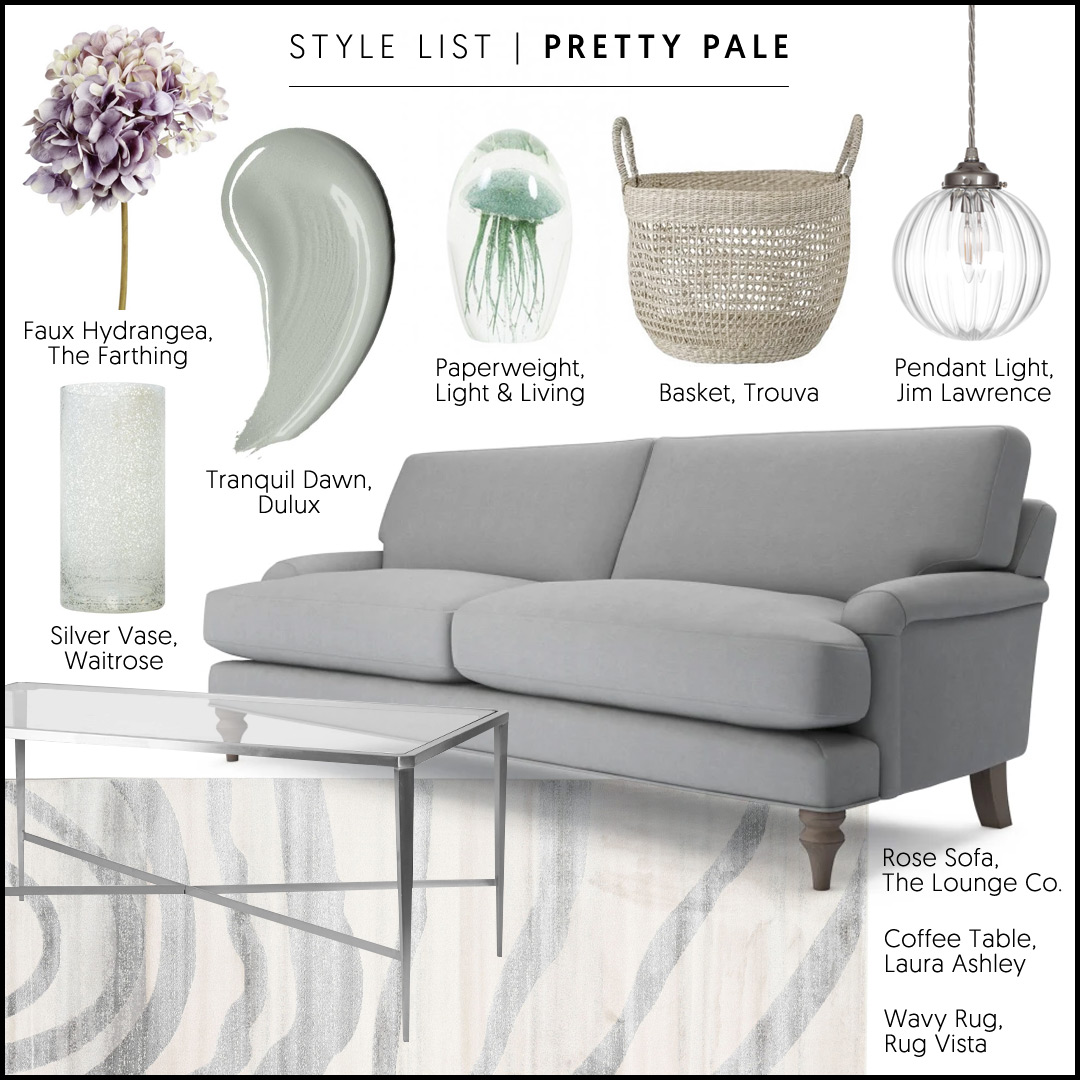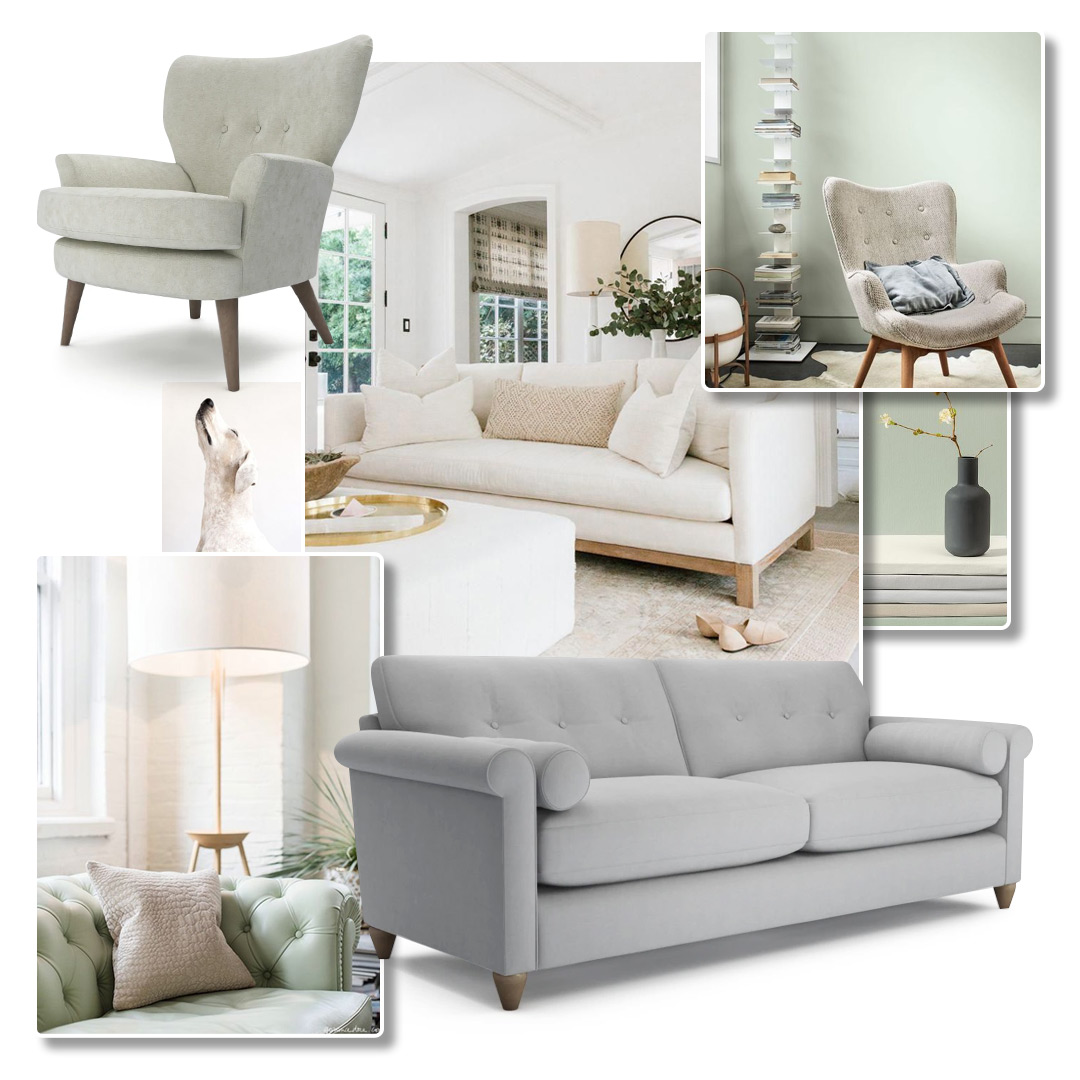 Pale and Interesting
Pale is most definitely interesting! A combination of washed-out pastels, grey tones and natural textures will create a haven in your own home. For more interior inspiration explore our 'Faded Shades' pinboard.
Sit back, take a deep breath and drift away...