Posted 22.12.16
21 Shades of Grey
Grey is the new black. It's sophisticated, understated, elegant and timeless. Who wouldn't want that?! The last couple of years has seen grey emerge as the go-to shade for interiors, fashion and even hair - yes, grey is glamorous!
At The Lounge Co. we know you love grey. That's why we offer 21 beautiful fabrics in grey tones - ranging from velvet to leather, linen to chenille. Amongst our range of gorgeous greys you can find warm neutrals such as Whale Mist (Family Friendly Soft Chenille) or Rhino Horn (Tweedy Weave), sophisticated tones like Koala Cub (Velvet Touch) and Rhino (Smooth Leather), and dark, sumptuous shades such as Racoon Nose (Crushed Velvet) and Skunk Ear (Family Friendly Basket Weave). Get your favourite grey fabrics sent to you for free - order a swatch pack here.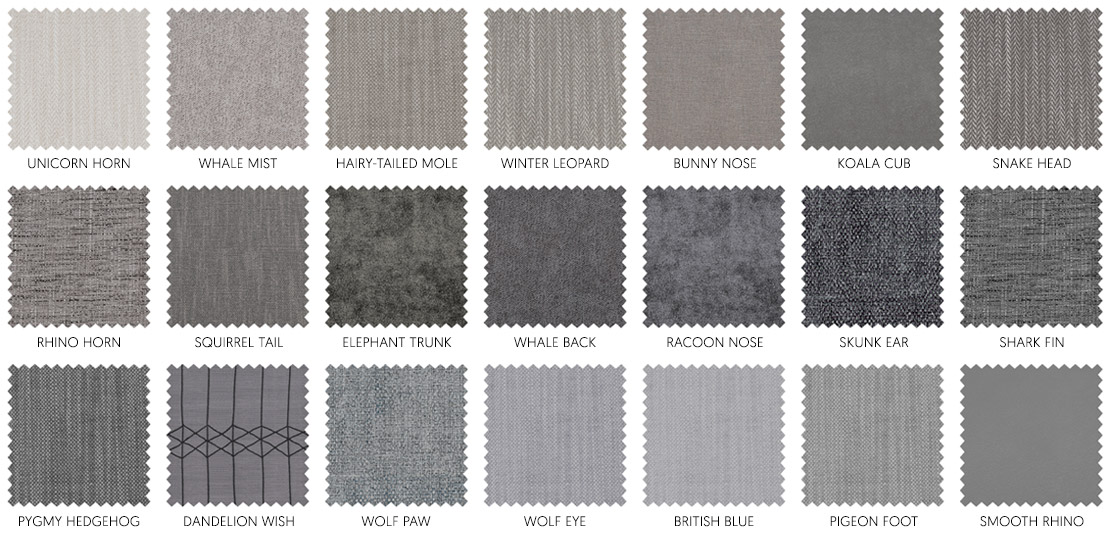 Choose a grey sofa, and it will prove itself as a stylish investment. Whether you're a fan of contemporary design or more traditional influences, grey will work perfectly in any style of interior. Grey just won't date - it will last you from year to year and can easily be updated by adding complementary accent colours in the form of lighting, cushions and accessories. It's true - grey is anything but dull - it's a clever neutral that provides a strong foundation on which to build a seasonal colour scheme.
For a modern twist on grey, try adding a bright splash of orange; adding warmth to cool tones, like the Pigeon Foot fabric shown on the Holly Sofa. We love the vibrancy of our Tiger Lily Cushion - echoing the shade with a clever pendant light and modern ceramics.
If your taste is more classic, then why not choose a cooler colour like turquoise to bring vitality to your grey sofa. Our Dragon Back Cushion will brighten up the dark tones of the Raccoon Nose velvet shown on our Phoebe Sofa.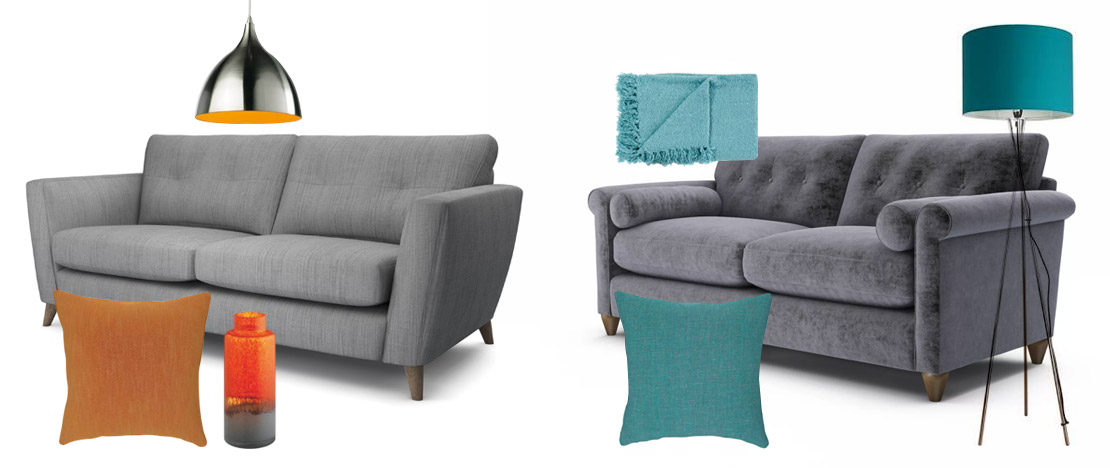 You've got a grey sofa. How else can you introduce this characterful colour into your home? Premium paint company Farrow and Ball have a stunning range of heritage inspired neutral greys. Ever popular amongst bloggers, interior designers and stylish home-owners, a splash of grey paint can add interest to any room. At The Lounge Co., we're a big fan of Farrow & Ball's 'Downpipe' - part of their 'Architectural Neutrals' range - the cool yet rich shade of Downpipe instantly adds drama to walls and looks stunning as a backdrop for bright jewel tones. If you're after something a bit softer, we'd recommend 'Elephant's Breath' - a contemporary warm grey with an underlying lilac tone.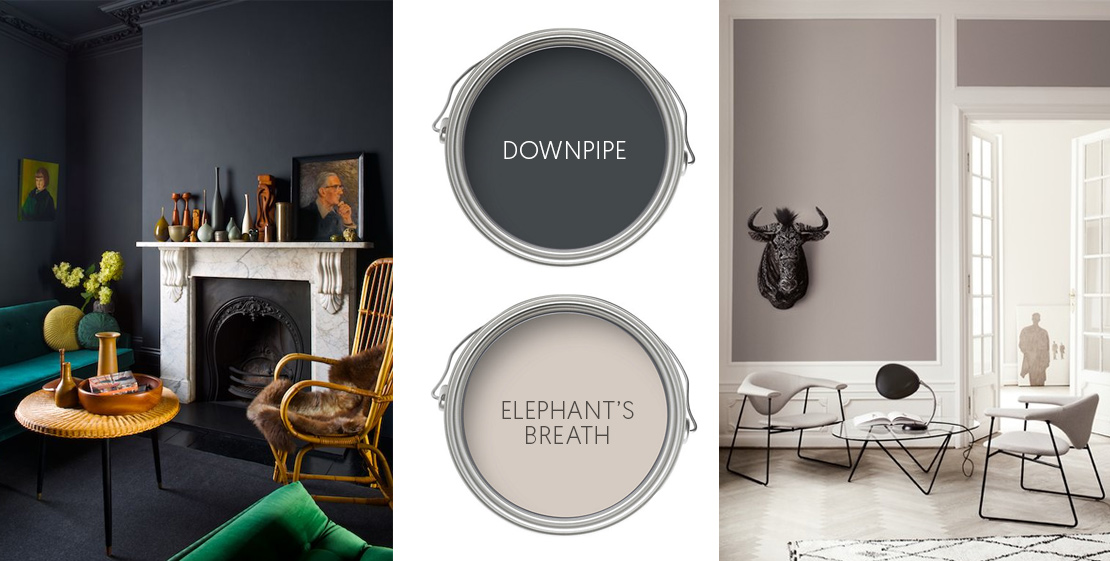 Grey can also come in the form of wallpaper, rugs, lighting or soft furnishings. Don't be afraid to mix and match different shades of grey - it can add elegant depth to your decor. For more interior inspiration, head to Pinterest and discover our 'Gorgeous Greys' pinboard.