Posted 19.09.17
Paradise Bird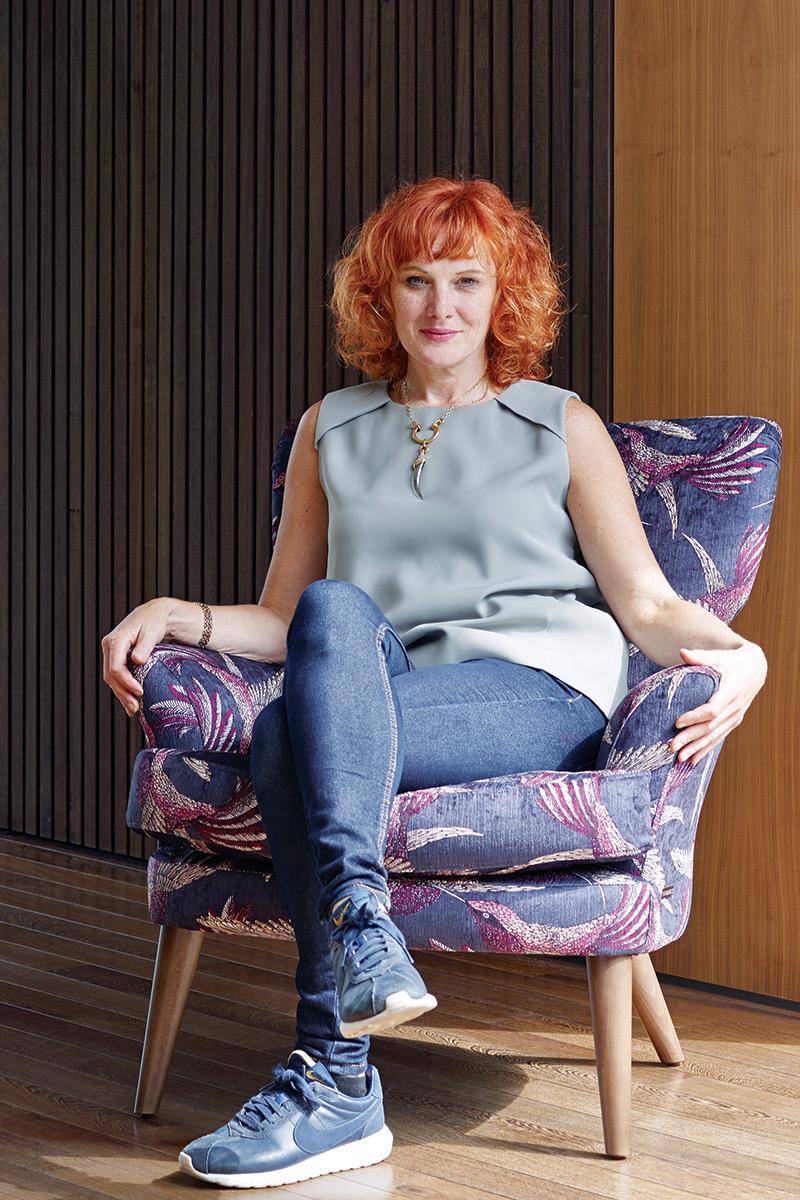 At The Lounge Co. we're always keen to broaden our style horizons. That's why we chose to join forces with top British designer Lorna Lucas.
We've worked with Lorna to bring you a new nature-inspired accent fabric; Paradise Bird.
Jo Butters, Creative Fabric Designer at The Lounge Co. says "Lorna's work demonstrates such an energy, that we were instantly captivated by her confident use of colour and intricate drawing style."
Where does Lorna find her inspiration?
Although widely known for her print design, Lorna gained a first class honours degree in 3D Design from Manchester, specialising in lighting and glass. She continued her education with a screen printing course, but it was her introduction to digital print that really brought her creativity to life. She became enthralled by the vibrancy and broader colour options it offered.
Lorna returned to Manchester where she opened a gallery shop in the City's bohemian Northern Quarter. She describes her artistic influences as being as eclectic as her style; Fornasetti, Georgia O'Keefe and Keith Haring.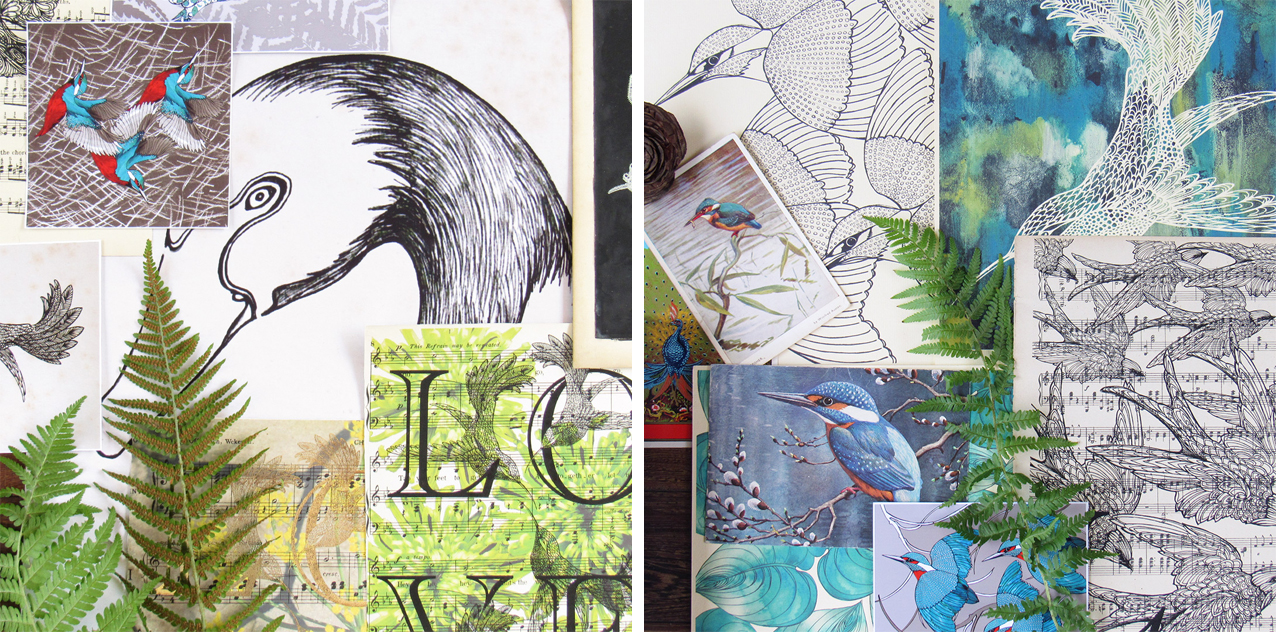 Some of Lorna's preliminary inspiration for Paradise Bird
Now, Mother Nature provides Lorna's inspiration. "In the Summer I work outside and use a lot of the botanicals from my garden in my designs. A lot of colour comes from my perennials. When I'm not in my garden, it definitely has a seasonal effect on my work; more vibrant in the Summer and more muted in the Winter."
Paradise Bird
Lorna's love of all things flora and fauna led to the creation of our newest designer accent fabric. She took inspiration from the jewel of the animal kingdom, the stunning hummingbird. Paradise Bird is available in three stunning colourways; teal, mulberry and grey.
As Jo Butters highlighted, "The botanical and greenery trend is an important look for 2017". The fabric perfectly brings together her Lorna's love of nature and the vibrancy of colour that only digitally printed fabrics can offer.

From left to right: Paradise Bird in Teal, Grey and Mulberry
Isn't Colour and Pattern a Bit Intimidating?
Don't be scared! Even the smallest pop of colour or pattern can breathe life into your lounge. Our accent fabrics are available on chairs, footstools and cushions, meaning you can start small. Lorna advises "Paint one wall, introduce some artwork, get a bold accent chair or just throw a cushion on the sofa." These are easy, cost-effective ways to update your living room. You'll probably surprise yourself with how brave you can be!
Here's a little bit of inspiration to get you started:

From left to right: George Chair in Paradise Bird - Grey, Paradise Bird - Mulberry Cushion, Harrison Circle Footstool in Paradise Bird - Teal
Feeling inspired? Why not order some free swatches and begin your journey into pattern and colour.
Excerpts taken from 'Birds of a Feather' article in Absolutely Home - Autumn 2017.