Edited 08.02.19
Neutral Territory

Holly 2.5 Seater in Cotton Linen Weave - Alpaca Fur
br>
Keeping it neutral is a safe option, we all know that, but safe doesn't have to be boring. In fact, pale is most definitely interesting! At The Lounge Co. we know you love natural hues, that's why we offer a comprehensive collection of fabrics from the palest of creams to earthy ecrus and rustic taupes; all with an air of understated elegance and a desire to fit into your home...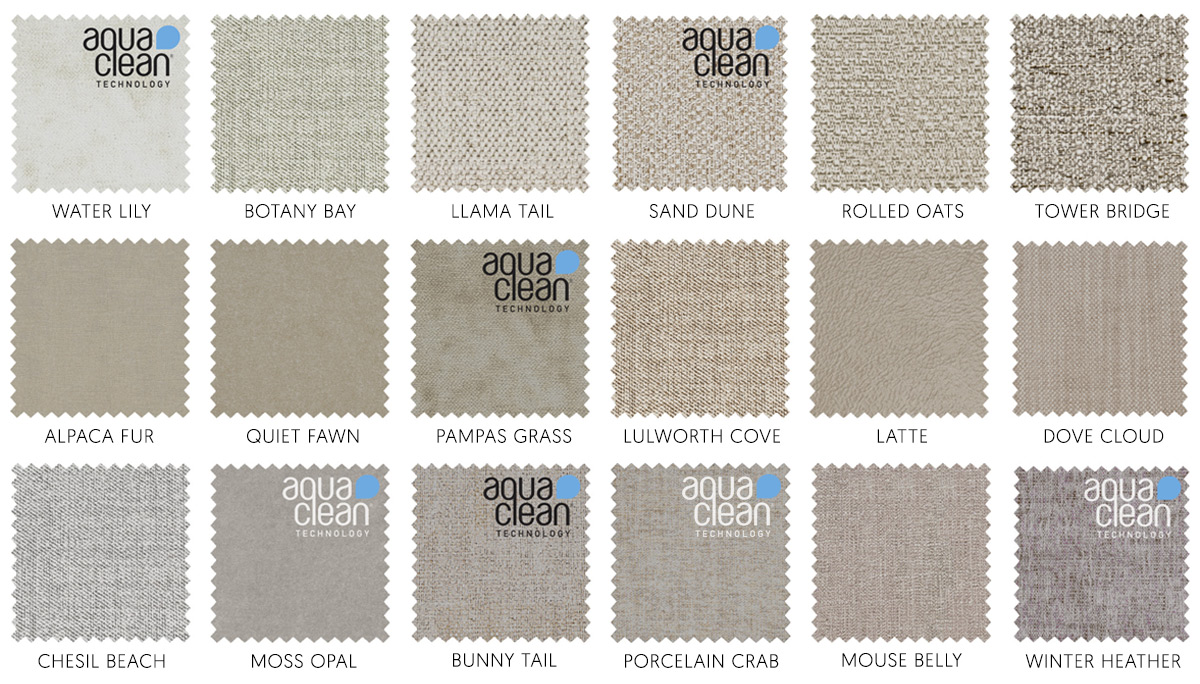 Won't neutral fabrics get dirty?
It's a worry isn't it? You've got a new sofa in a delicious shade of cream. You admire it's elegance and give yourself a pat on the back for your grown-up furniture choice, then the kids come in. And the dog. And your best friend with that bottle of red wine she's been promising to share with you.
That's why our range of Family Friendly Fabrics are a hugely popular choice with The Lounge Co. customers, in fact they make up half of our 'top ten' fabrics. The Aquaclean® Technology used in our Family Friendly Soft Chenille, Family Friendly Basket Weave and Family Friendly Kaleidoscope Weave ranges helps to eliminate even the toughest household stains with just water. It works, we know that from experience. Having tried it ourselves in the office, we even managed to get dreaded beetroot juice out of a Family Friendly Fabric with just a splash of water and white cloth! Find out more about innovative Aquaclean® Technology here.
Here are our top three neutral shades from our Family Friendly ranges:

Want to see them, touch them, and hold them up in your lounge? Order up to 8 free swatches here.
How do I accessorise a neutral sofa?
A neutral sofa won't date. Simple. Trends come and go, but in interior design, there's nothing time-sensitive about pared-back, naturally-inspired shades. But, what if, deep down in your elegant and timeless soul, you crave some colour and want to make a subtle nod to current trends? An easy answer; It's all about accessorising. We've taken the Zoe 2.5 Seater in Soft Knit Cotton - Llama Tail, and shown how a lick of paint or carefully chosen cushion can transform your lounge. Whether you want to keep it natural with a range of low-key shades or amp it up with vibrant wallpaper, a neutral sofa makes a great foundation piece...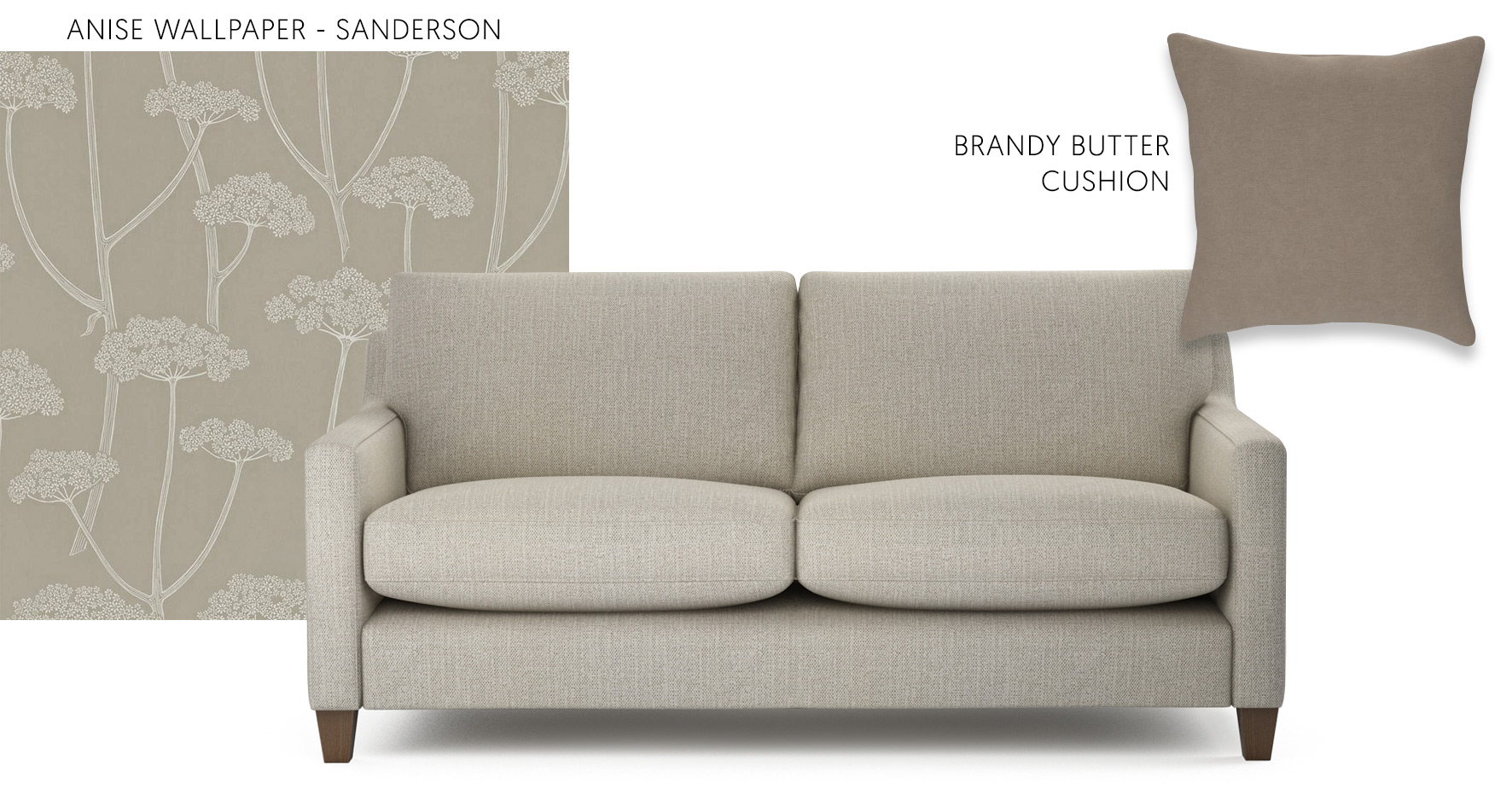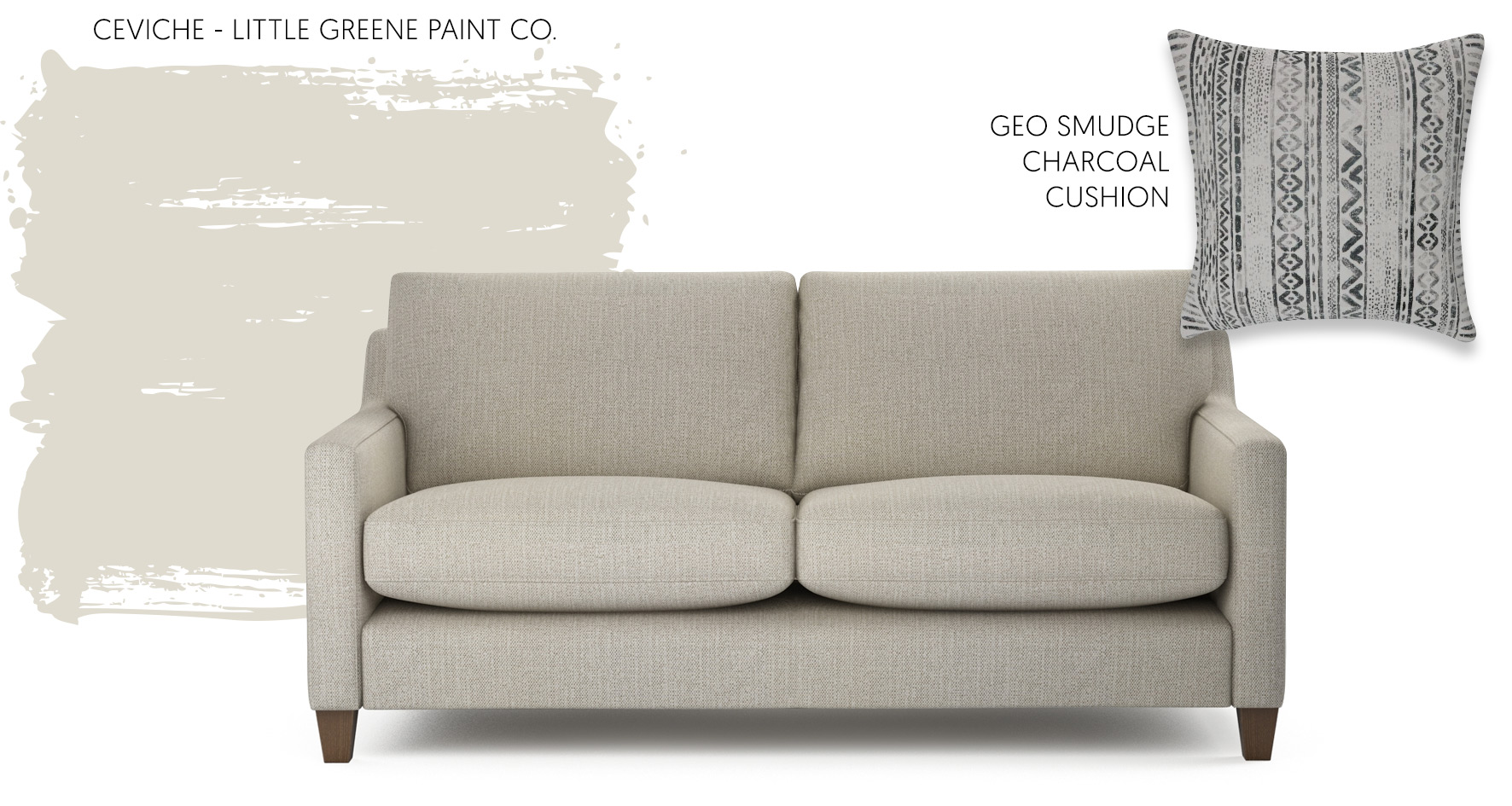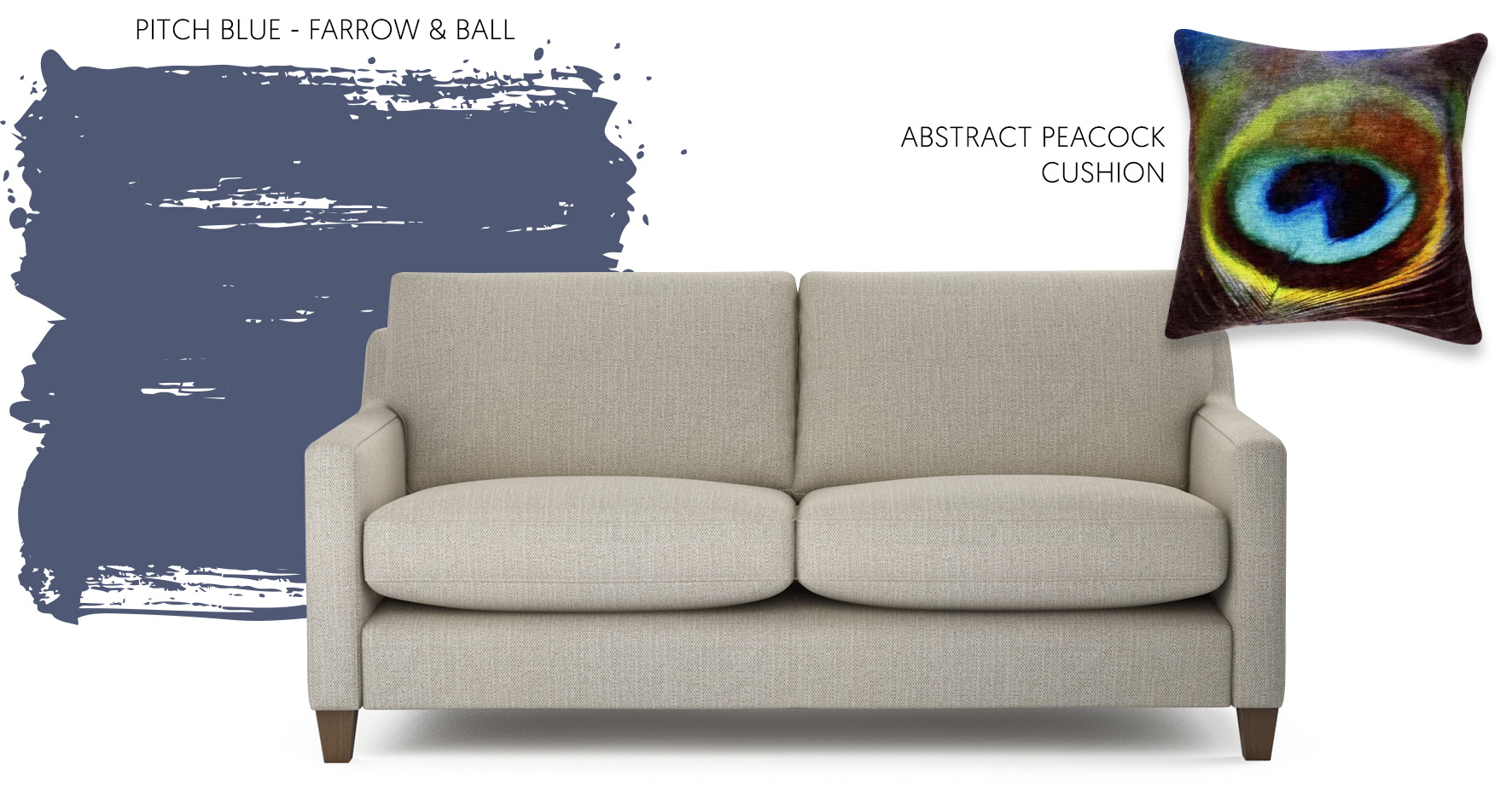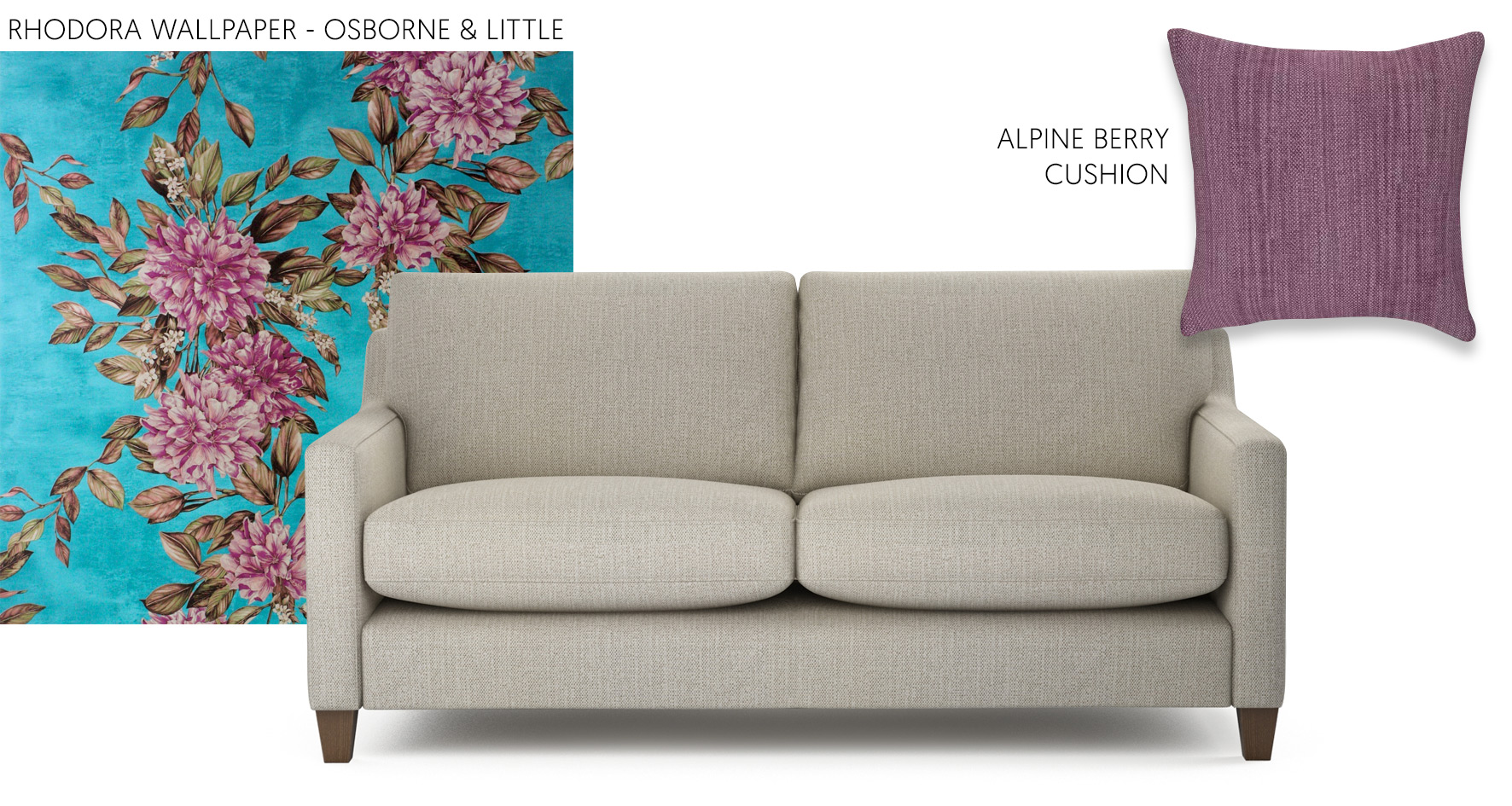 It makes sense, doesn't it? Sofas are a big investment, so you expect them to last. Combine a neutral sofa with the fact that The Lounge Co. handcraft all of their sofas in the UK and offer a 10 year frame guarantee, and you've got a formula for furniture success!
Need a bit more inspiration on the merits of going neutral? Discover our top sofa picks here, or head to Pinterest to explore our 'neutrals' pinboard.