Posted 20.01.17
Mountain Lion
You wanted it, so we've delivered! Our ever-stylish customers have been asking us for a fabric that's neutral yet warm, rustic yet elegant; so the stunning Mountain Lion was created…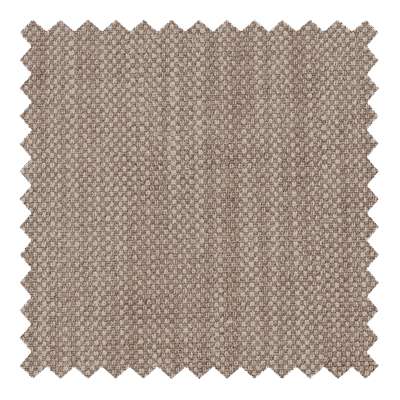 Mountain Lion is a Soft Woven Chenille; a beautifully soft, yarn dyed chenille with a two tone basket weave effect. It offers a smart, tailored look but is gorgeously tactile. The shade is a combination of a medium warm brown thread crossed with a lighter, more neutral tone, resulting in a stylish, textured fabric; a down to earth brown that will go with almost anything.
Brown might not be at the top of everyone's list for home decor, but it's a favourite shade of interior designers because of it's warmth, versatility and earthiness. It can work in any style of interior, whether your lounge is a casual place for the family to relax or a more formal room in which to entertain.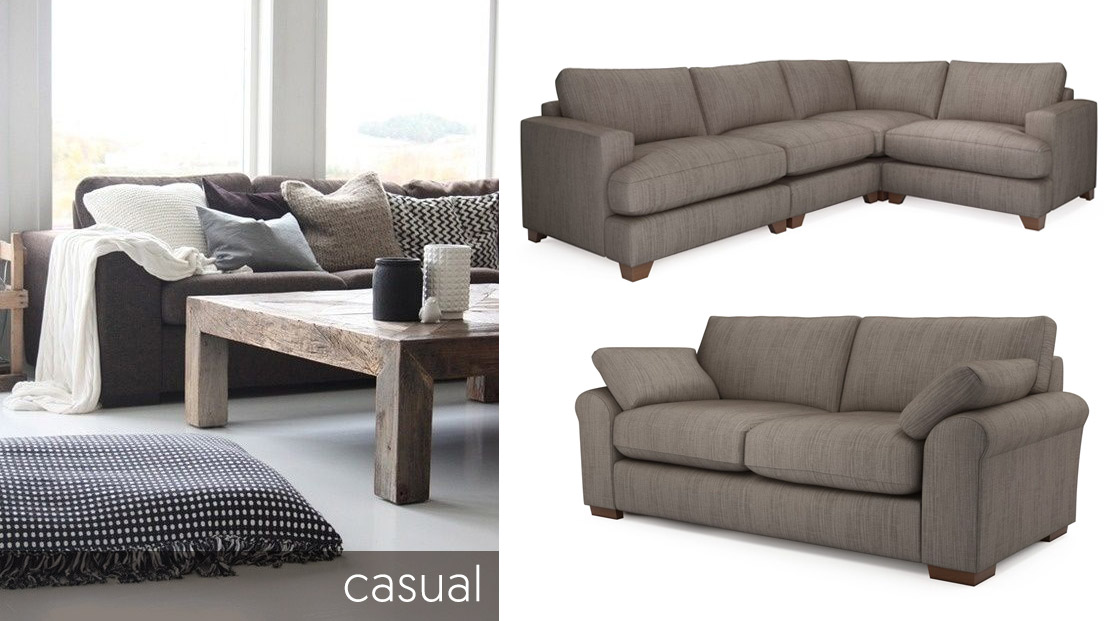 Image sourced from Pinterest
CASUAL
If your style is laid back (yes, we mean informal and a bit messy because you've got a family to look after), then Mountain Lion is a great choice. Shown above, Lola and Sophia are deep, comfy sofas, designed with modern life in mind. Upholstered in Mountain Lion, they have an appealing, warm look that will draw the family in, but hide those day-to-day stains that come with them.
To accessorise your sofa, pile it with comfy cushions in neutral shades, a mixture of pattern and texture adds interest. We're also a big fan of rustic wooden furniture; casual yet sturdy that looks better as it ages.
If you're looking for a great family sofa, you can find more inspiration here.
br>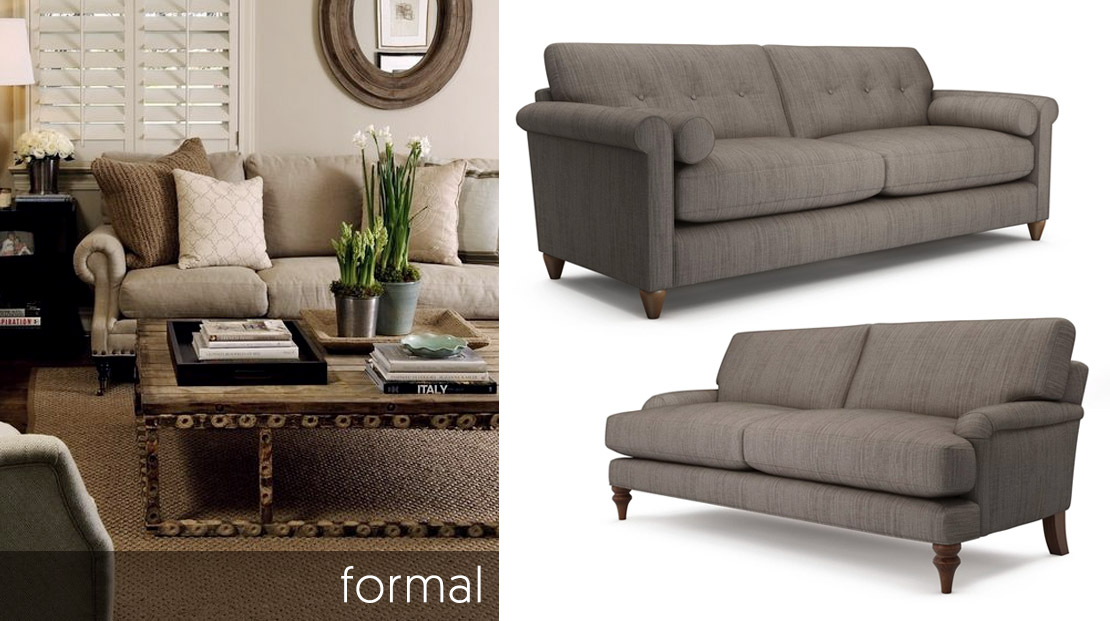 Image sourced from Pinterest
FORMAL
If your lounge has more traditional influences, and is a structured, well kept room in which to relax and entertain, then Mountain Lion can work here too. Classic shapes such as Phoebe and Rose look elegant in the neutral brown of Mountain Lion; the texture of the Soft Woven Chenille adds a modern twist to the traditional sofa styles.
Add warmth to a more formal space with the introduction of fresh flowers and cushions in subtle shades of blush pink, caramel and coffee.
If you're after more inspiration for traditionally inspired sofas, you can find it here.
br>
If you'd like to order a swatch of Mountain Lion, or up to 8 swatches of any of our beautiful fabrics, click here to choose them and get them delivered for free.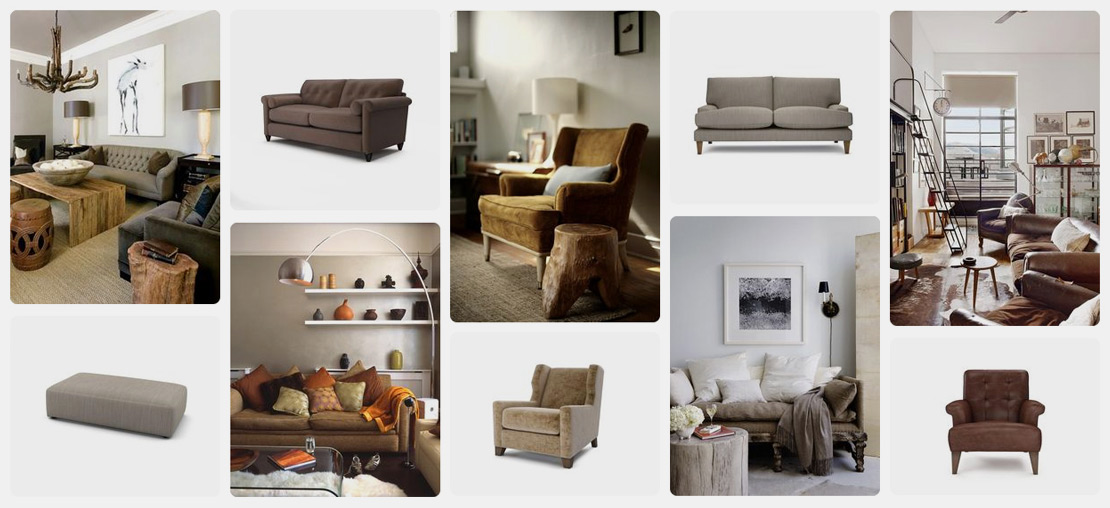 For more ideas on how to incorporate brown into your home, head to Pinterest and explore our 'Earthy Browns' pinboard…