Posted 10.04.17
Family Friendly Kaleidoscope Weave

Lottie in Family Friendly Kaleidoscope Weave - Oyster Pearl
Our innovative Family Friendly Fabrics are a firm favourite amongst our customers and it's easy to see why (you don't have to worry about sticky doughnut fingers for one!) The Aquaclean® Technology in the fabric means that everyday stains can be cleaned with just water, that makes them perfect for busy family homes. Find out more about the technology here.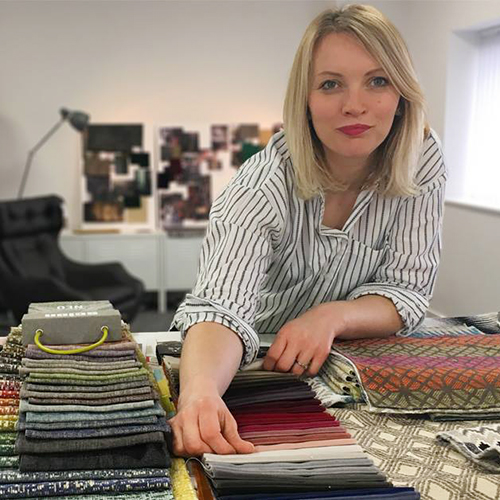 Jo Butters - Creative Fabric Designer
We're delighted to introduce the newest addition to the collection, Family Friendly Kaleidoscope Weave. It's a contemporary flat weave, with a soft brushed finish. This fabric has a multi-coloured yarn in the construction which adds subtle pops of colour interest.
We've asked Jo Butters, our Creative Fabric Designer, to tell us a bit more about the new fabric collection, and the inspiration behind the stunning colours...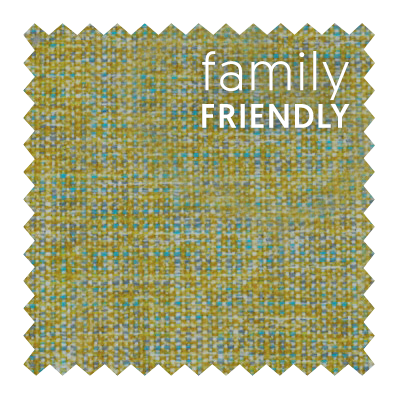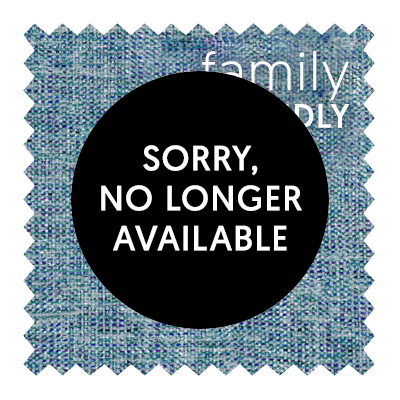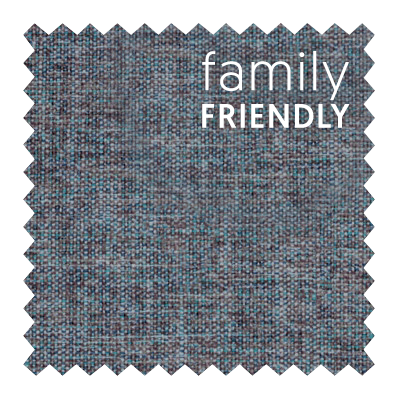 Persian Lime
This colour is effortlessly chic teamed with greys. I'd love to see this made up on a Floyd chair. Definitely Mid-Century cool.
Green Chameleon
Perfectly reflecting the Pantone colour of the year; greenery. With pops of indigo in the yarn, this fabric is the colour of the moment.
Blue Chanterelle
I'd team this with Green Chameleon to give energy to your room or bring calm with natural hues selected from our range.
Inkcap Mushroom
Think industrial luxe; this colour definitely makes a statement. Mixed with pops of aquamarine, this shade is anything but flat.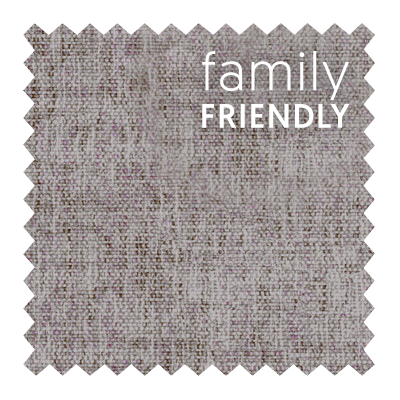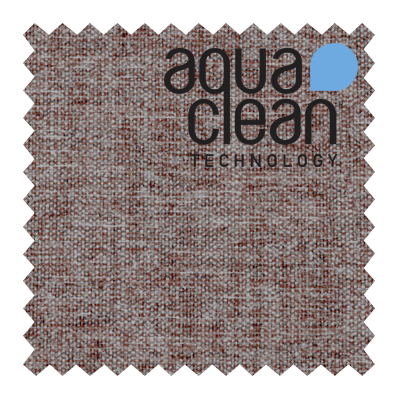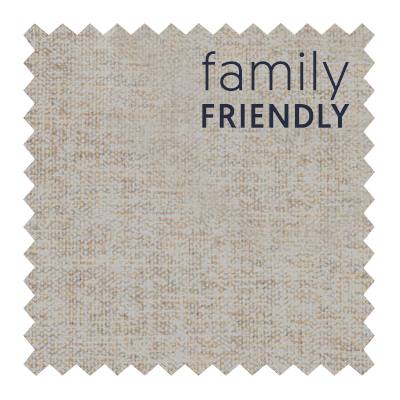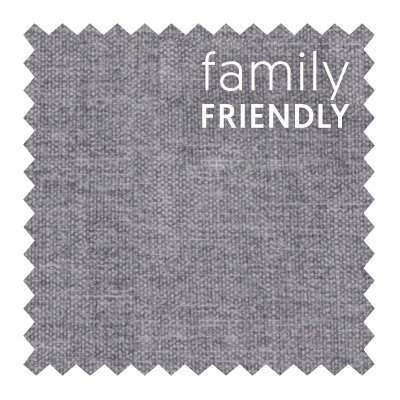 Winter Heather
A warm, homely colour. The perfect addition to a country look, its soft cream base is brought to life with hints of warm heather tones.
Sweet Muscovado
Relaxed Saturday mornings at the local coffee house; Sweet Muscovado brings that warm, chilled out feeling to your sofa.
Porcelain Crab
This neutral shade is all about purity. Bring the look of linen into your home with the practicality of the Aquaclean® Technology.
Oyster Pearl
Our effortlessly cool showcase colour. Team the understated grey with Persian Lime or Fire Coral to give your sofa practicality and vibrancy.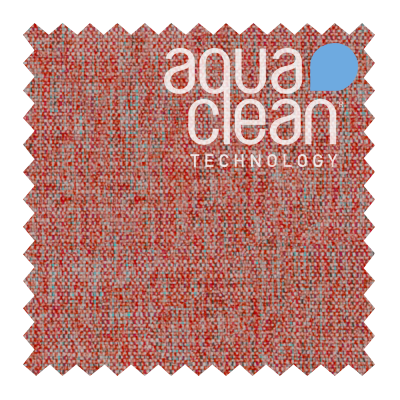 Fire Coral
One of my favourites from the new range. Fire Coral pops with energy and warmth and brings that essential Mid-Century vibe to the range.
Taylor Storage Bench in Family Friendly Kaleidoscope Weave - Inkcap Mushroom
We've also added other shades to our two existing Family Friendly ranges; Basket Weave and Soft Chenille.
Family Friendly Soft Chenille
To our most popular range, we've added; French Macaron; with its vintage appeal, this soft duck-egg hue is perfect for the lounge or bedroom. Atlantic Denim; with real contemporary appeal, this shade will remind you of your favourite pair of jeans. Crimson Sunset; A rich exotic shade of red, certain to bring warmth to your living space.
Family Friendly Basket Weave
We've added two new shades to this range; Mountain Hare; A natural hue with gentle blush tones, perfect for a country setting. Mustard Flower; this golden tone puts a spring in your step; a great texture and Mid-Century appeal.

From left to right; French Macaron, Atlantic Denim, Crimson Sunset, Mountain Hare, Mustard Flower.
Our Family Friendly collection has gone from strength to strength. 25 Contemporary and classic colours available. 3 Stylish Family Friendly fabrics collections to choose from. 0 Worries! You can clean stains with just water.
Choose your favourite Family Friendly fabrics and order up to 8 FREE swatches here. You can thank us later!