Posted 25.01.17
Isn't It Annoying...

Isn't it annoying when...
You see your perfect sofa online, you go the store to give it the 'sit test' and it's nowhere to be seen. It's so important to be able to perch, sit, lie and bounce up and down on a sofa or chair to really decide whether it's the right one for you.
At The Lounge Co...
We've got a model from each of our 12 sofa ranges, 6 chairs and 6 footstools in every gallery throughout the country. You can get up close and personal with the collection in 21 stores across the UK. That means The Lounge Co. is never far away; click here to find your nearest store.
Once you've designed your perfect sofa using our innovative configurator, you'll have a pretty good idea of what it's going to look like - but we think you'll agree that to truly appreciate the style, quality and comfort, you need to see the sofa in real life.
br>

Our flagship store in Chiswick has giant fabric swatches and an extended range of The Lounge Co. products to try for size
Isn't it annoying when...
You get to a store, and there either isn't a member of staff anywhere to be seen or if there is, they can't tell you anything about the sofa you're interested in.
At The Lounge Co...
Not only can you give the products a once-over, visiting our galleries also means that you can speak to friendly, knowledgeable staff, who'll give you expert advice on anything sofa related (and possibly the outcome of the Strictly final or a great recipe for banana bread!) They'll be on hand to answer your questions and guide you through the ordering process should you need a bit of extra help.
br>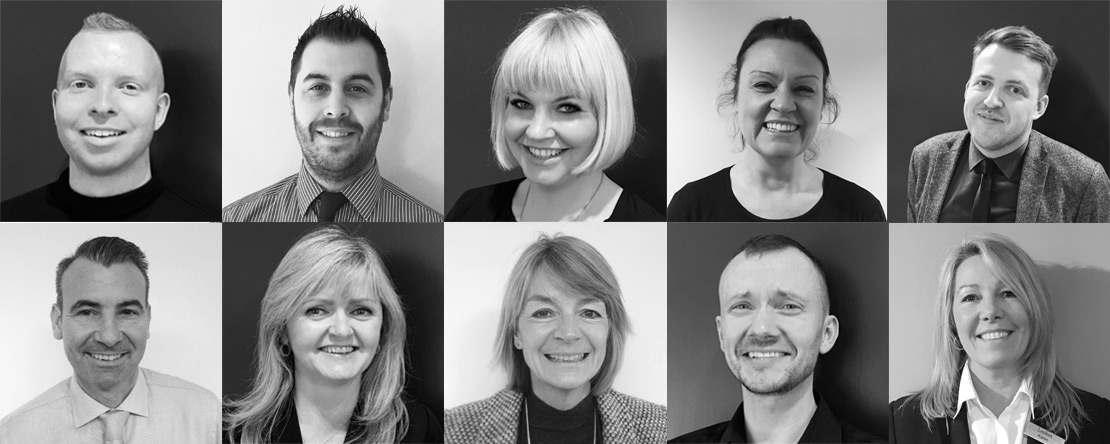 Just some of the lovely people you'll find in The Lounge Co. galleries
Isn't it annoying when...
You find your perfect sofa shape and can't get it in the fabric that you've fallen in love with.
At The Lounge Co...
We'll upholster your sofa in any of our beautiful fabrics. You'll find leather is available on selected ranges; we clearly show which ones. In our galleries, you'll find our complete range of over 100 fabrics and leathers in the swatch books. You can look, touch and take away samples if you wish. If you'd like to order up to 8 free samples online, you can do it here.
br>
Isn't it annoying when...
You've just paid for your sofa, then you see it cheaper somewhere else.
At The Lounge Co...
You know you're getting the best price possible, whether you choose to buy in the gallery or online at home. We offer fantastic value every day, which means there's no need for embarrassing haggling.

The TLC galleries in Stokers, Chester and Cousins, Manchester
Isn't it annoying when...
You see a gorgeous sofa in a store, but you've no idea where it's made, how long it will last or how you'll get it home.
At The Lounge Co...
Relax! All of our furniture is made with love in the UK by skilled craftsmen. In fact, we're part of the same group that owns three other Great British upholstery brands: Duresta, G Plan and Parker Knoll. That's why are confident our sofas will last, and offer a 10 year frame guarantee for complete peace of mind. Plus, we'll deliver your sofa to you, at a time to suit you, for free.
Discover more about the reasons you can trust The Lounge Co.
So, with galleries as far South as St Austell in Cornwall, right up to Tillicoultry in Scotland, you'll find one that isn't too far for a visit. You'll certainly get a warm welcome. Find your nearest store here.