Posted 26.02.20
Interior Trends 2020
We've teamed up with Interior Designer Gemma Shield to choose our favourite interior trends for 2020. As with fashion, we see new home decor trends emerge each season. With influences from the runway, art and film, and the world around us, these trends tempt us to update our homes, keeping them fresh and stylish.
BIOPHILIC DESIGN
"In 2020 we'll be going back to our roots and connecting with nature. Combine an earthy colour palette of greens, blues and terracotta with handmade, eco-friendly furniture and natural materials like hemp and bamboo."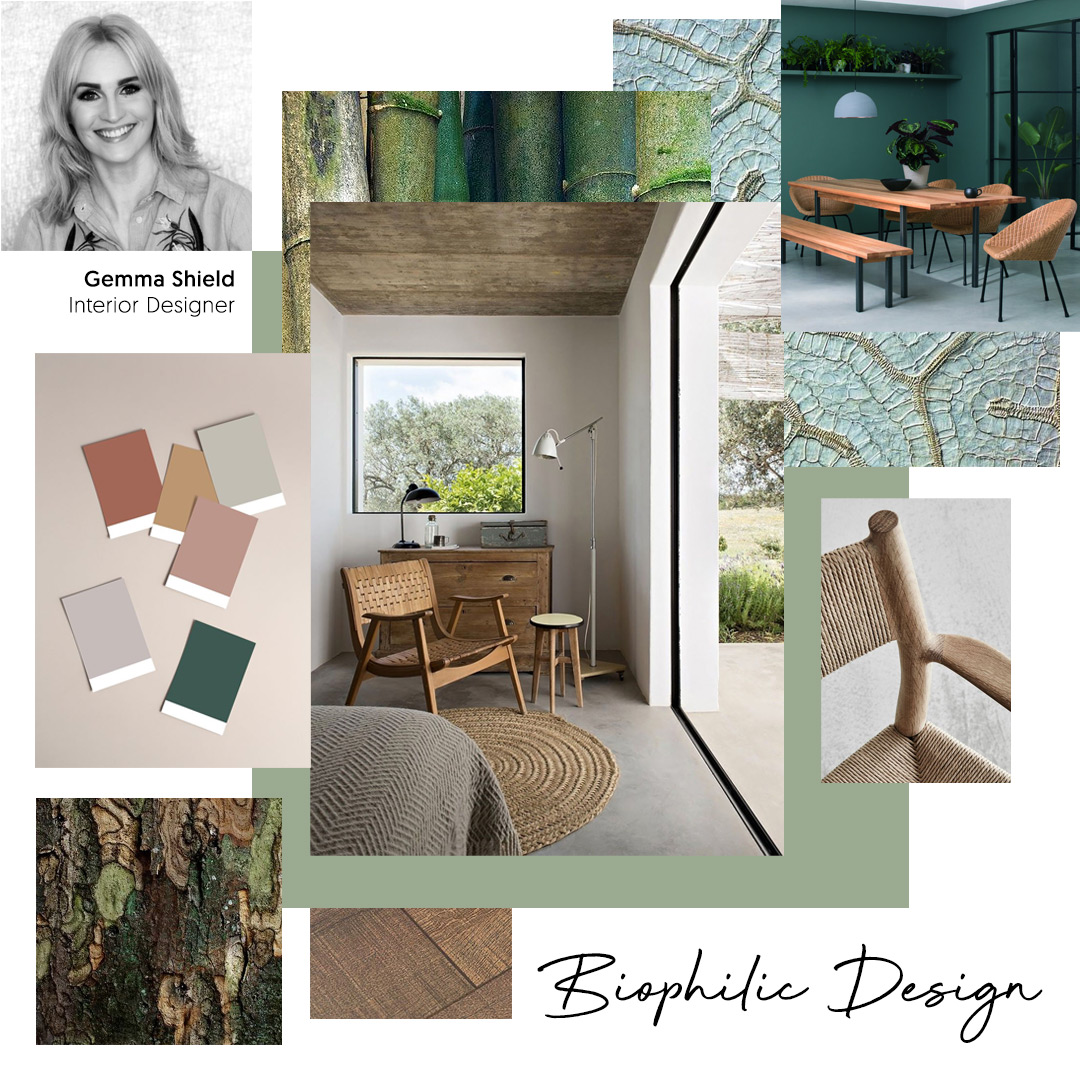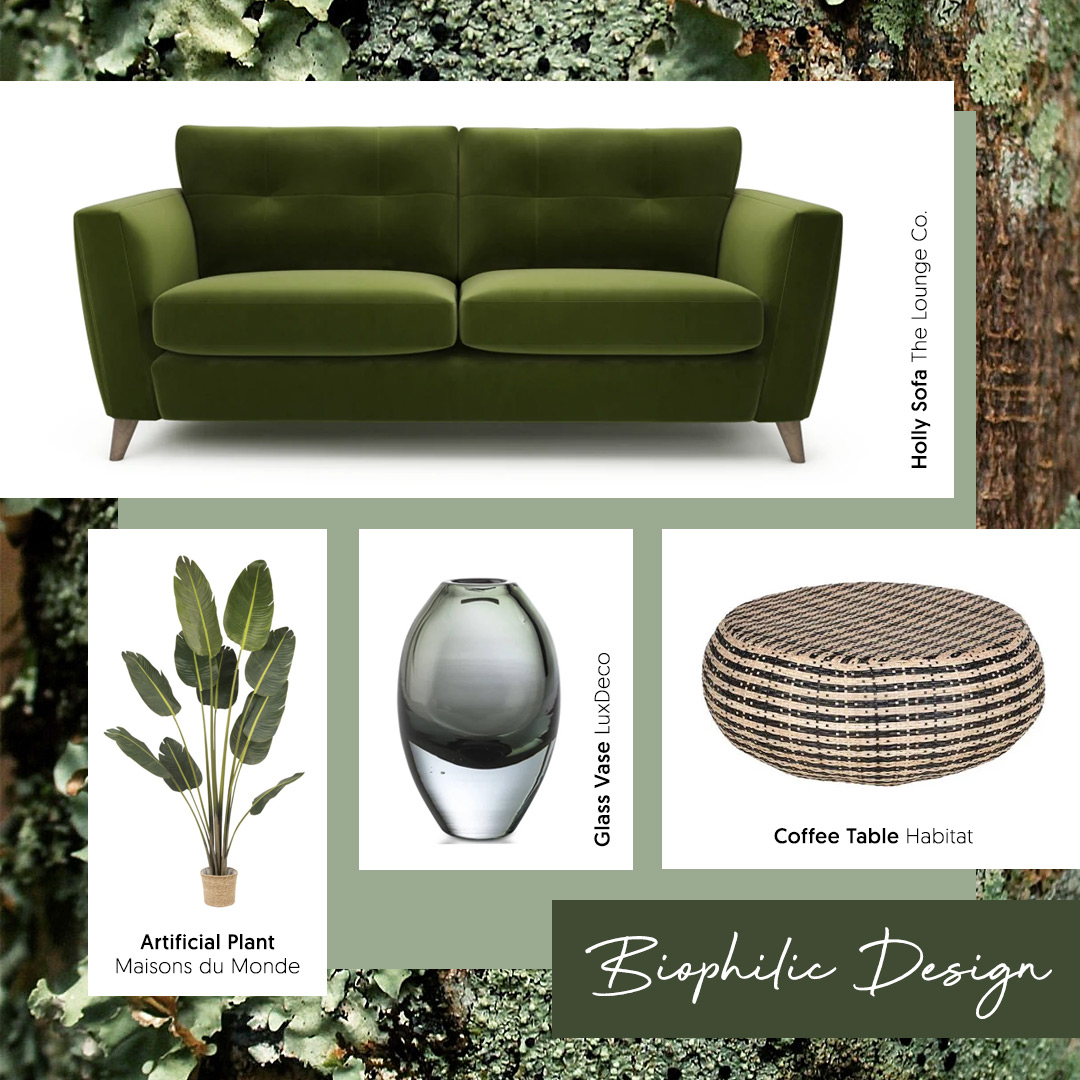 Sofa shown: Holly 3 Seater in Velvet Touch - Woodland Moss.
Biophilic Design is a concept used to connect inside spaces with the outdoors. By introducing natural elements to interiors, it can be calming and restorative. Think 'sustainability'; choosing investment pieces over cheap, plastic home décor.

Key Colours: Moss Green, Teal, Earthy Browns, Putty, Rust
Key Materials: Bamboo, Wood, Hemp, Recycled Glass
CHINOISERIE FUSION
"Traditional design with a twist. Blending elements of decorative Chinoiserie with contemporary details such as furniture with clean lines, natural materials and modern art."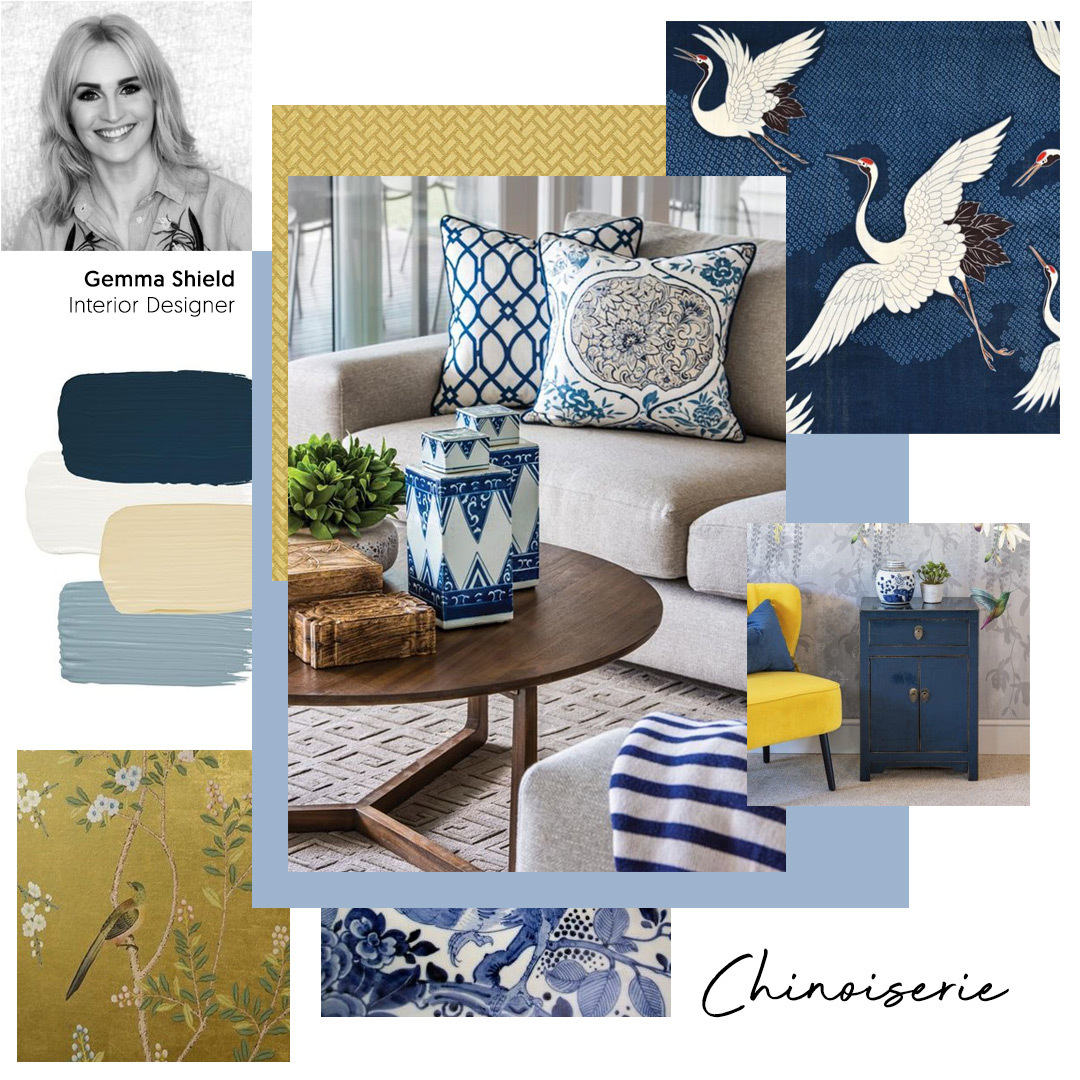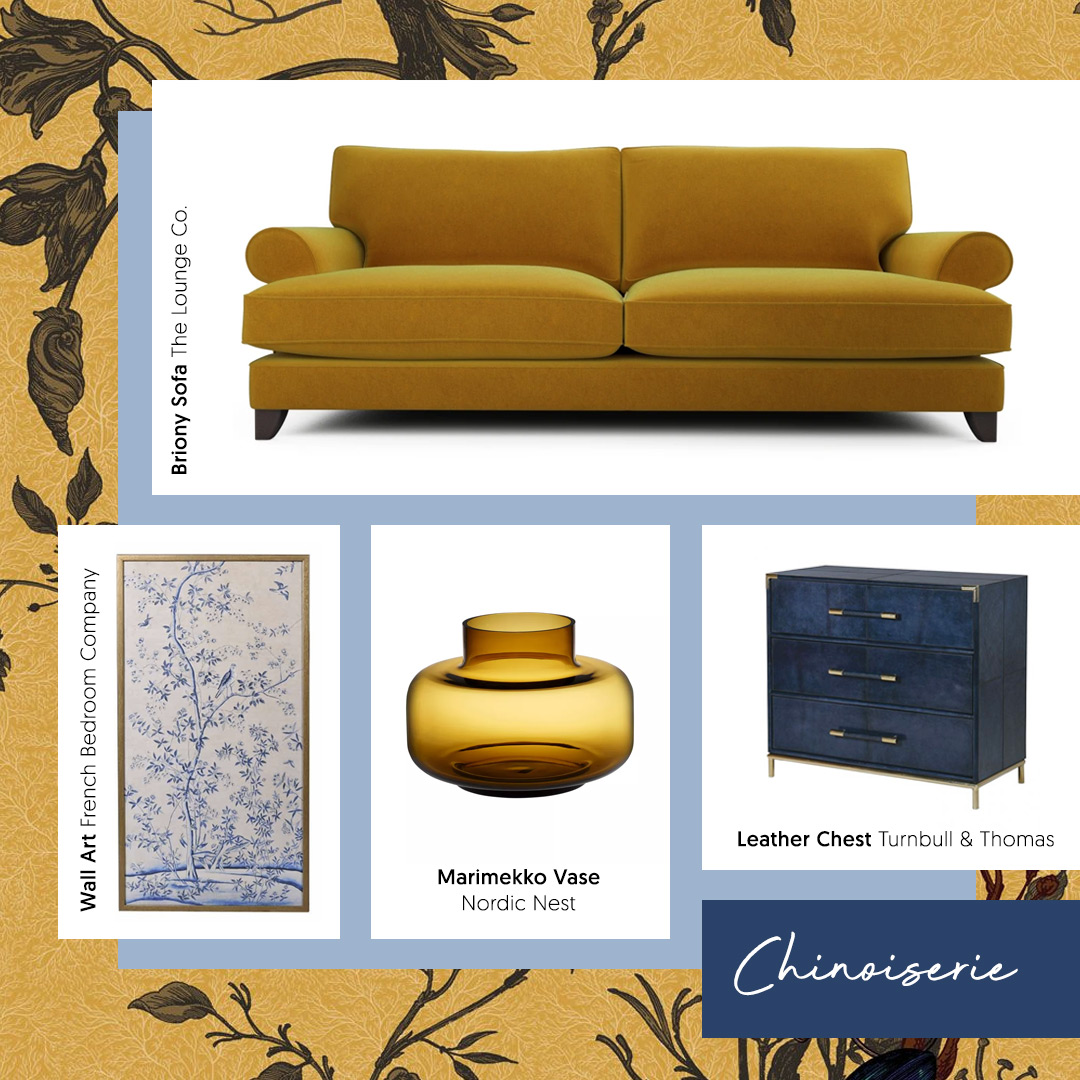 Sofa shown: Briony 3 Seater in Velvet Touch - Golden Spice.
We're seeing a resurgence of Far-Eastern influences in interiors this season. Elements of Chinese design are mixed with Mid-Century and Scandinavian styles for a decorative, yet contemporary, fusion look.

Key Colours: Navy, Cobalt, Amber, Gold, Cream, White
Key Materials: Velvet, Linen, Glass, Leather, Enamel
JEWEL TONES
"Pack a punch with bold colours and eclectic furniture choices. Choose a palette of Ruby Red, Sapphire Blue, Emerald Green and Amethyst Purple and make a statement by mixing colours, patterns and textures."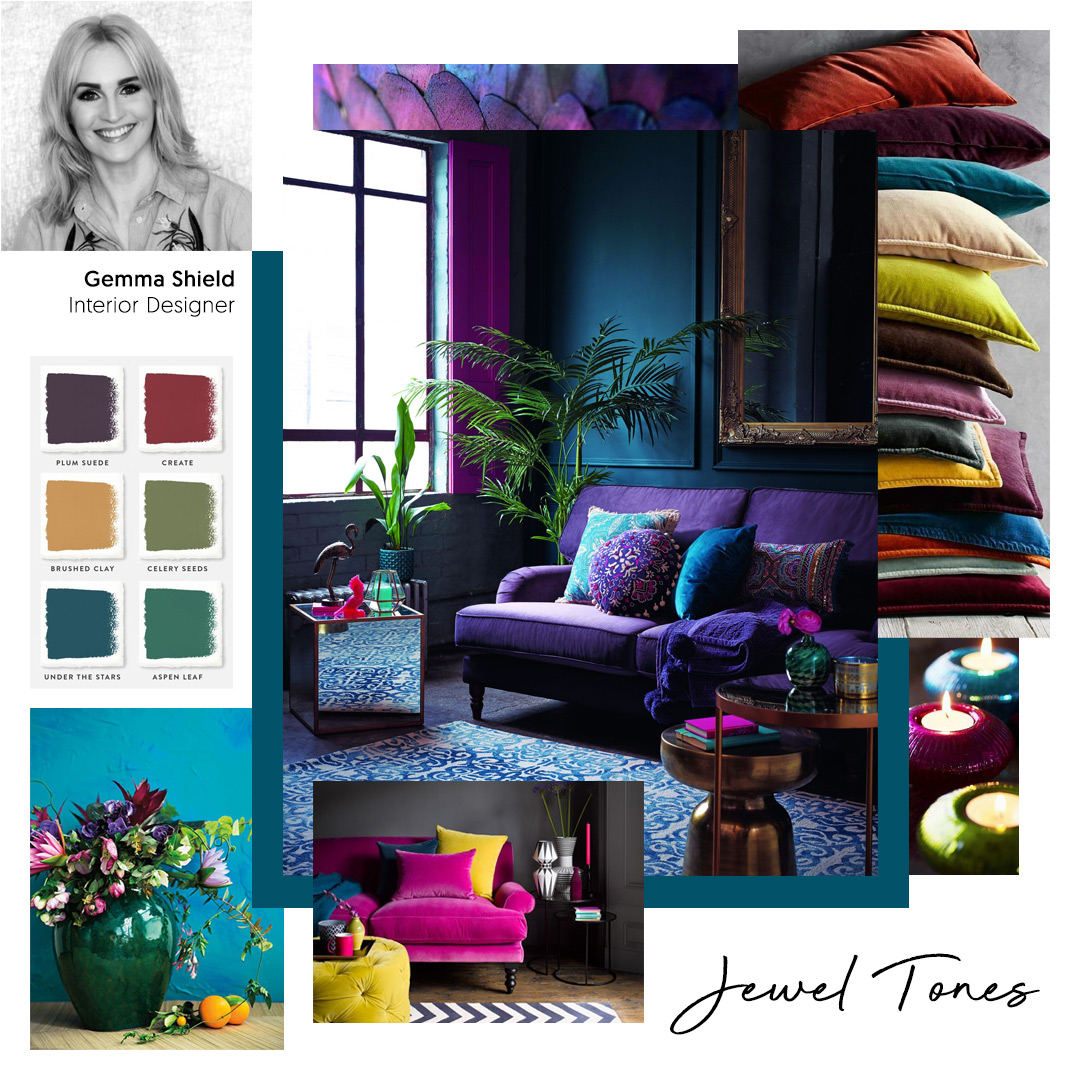 Sofa shown: Paloma Chaise End Right in Family Friendly Soft Velvet - Pale Amethyst.
After years of seeing grey and neutrals as the dominant palette in interior design, it's about time we all embraced a bit of colour! Jewel tones are rich and vibrant but have a stylish subtlety. By mixing tones and textures, you'll create a look that's decadent and luxurious.

Key Colours: Anything you'd find in a jewellery box!
Key Materials: Metals, Marble, Velvet, Chenille, Ceramic, Silk
STAY ON TREND
If you'd like to find out a bit more about Gemma Shield, you can read the blog to discover more about her career and get top tips on interior design. We'd also recommend following her on Instagram.
For the latest home decor trends, swoon-worthy homes and top interior inspiration, follow us on Pinterest. You'll find over 70 pinboards, packed full of stylish imagery and pertinent products.