Posted 02.05.18
Say Hello to Zoe
We'd like to introduce you to Zoe; she's contemporary yet comfortable, cool yet cozy. The newest member to The Lounge Co. family has modern, clean lines and subtle detailing such as gently curved arms and exquisitely top-stitched seams. We think she's the perfect blend of style and simplicity.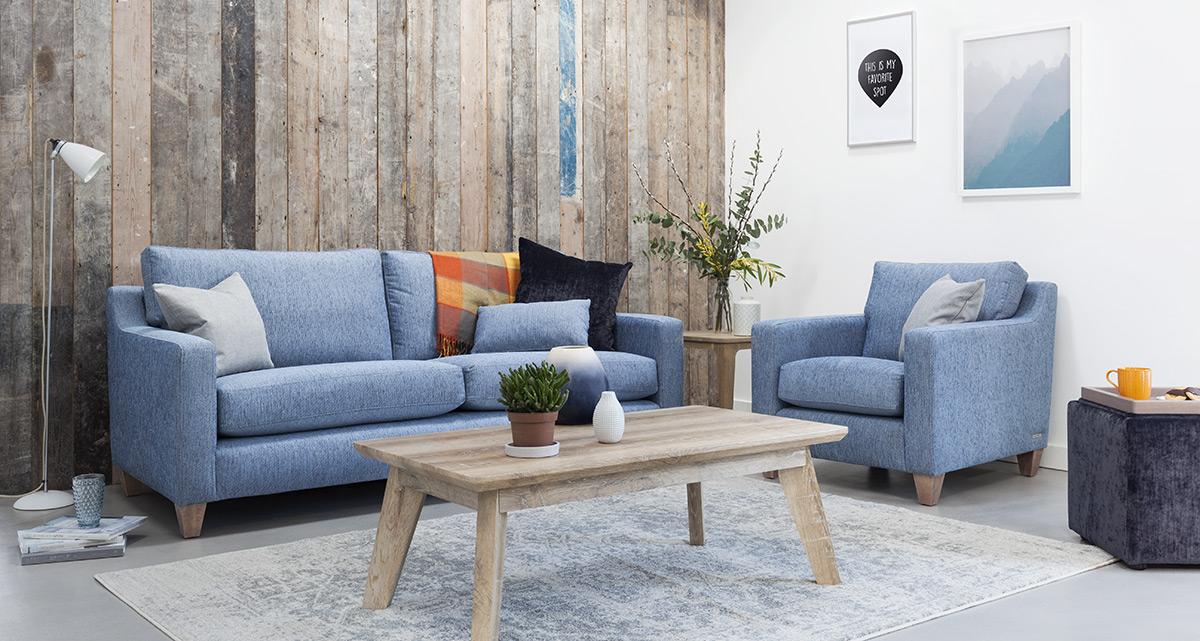 Zoe 3 Seater Sofa and Chair in Family Friendly Basket Weave - Juniper Berry
The Range
Zoe is available in 5 sizes, meaning you can choose a size to suit the space in your lounge. She is actually one of the more compact of our sofa ranges. The 3 Seater has a width of just 197cm, down to the chair with a width of just 80cm. Perfect for adding a dose of style to a lounge with limited space. You can find the complete Zoe collection here.

From left to right: Chaise End (available as left or right), 3 Seater, 2.5 Seater, 2 Seater and Chair
We really think that Zoe is the epitome of a modern sofa, stylish yet understated and wonderfully comfortable (we can vouch for it - we've all done the Zoe 'sit test'!) Zoe's seat cushions are made from foam wrapped with fibre, which means they're firm but comfortable and bounce back once you get up - no more bashing your sofa back into shape!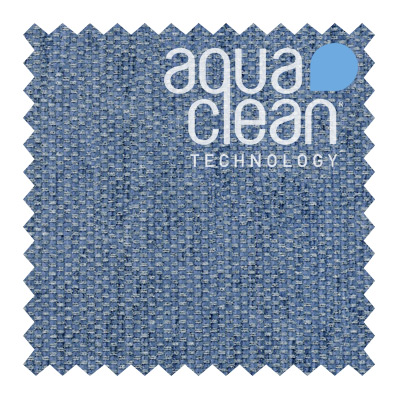 Go Family Friendly
Our gorgeous photography features the Zoe 3 Seater Sofa and Chair upholstered in our newest fabric; Family Friendly Basket Weave - Juniper Berry. This stunning sky-blue shade is not only super stylish, it'll also withstand the wear-and-tear of family life. All of our Family Friendly Fabrics use Aquaclean® Technology to help to eliminate even the toughest household stains with just water.
Unlike stain guard products which are applied after the sofa is made and can alter the feel of the fabric, Aquaclean® Technology is integrated into the fabric at the stage it is woven, meaning there is no compromise to softness.
Discover more about our Family Friendly Fabrics or choose up to 8 FREE fabric swatches.
Get the Look

If you're inspired by our gorgeous lifestyle photography, it's a really easy style to recreate. We've created a modern, rustic theme with soft blue tones and a seasonal pop of yellow and orange.
Don't be afraid to add multiple shades of blue - they'll all blend together beautifully. We've gone dark with a Taylor Storage Cube and cushion in Crushed Velvet - Shark Mist and added a lighter touch with more cushions in Washed Cotton - Frozen Lake.
Keep the look modern by adding a couple of contemporary prints to the wall. You can get these exact prints from our friends at Skandis.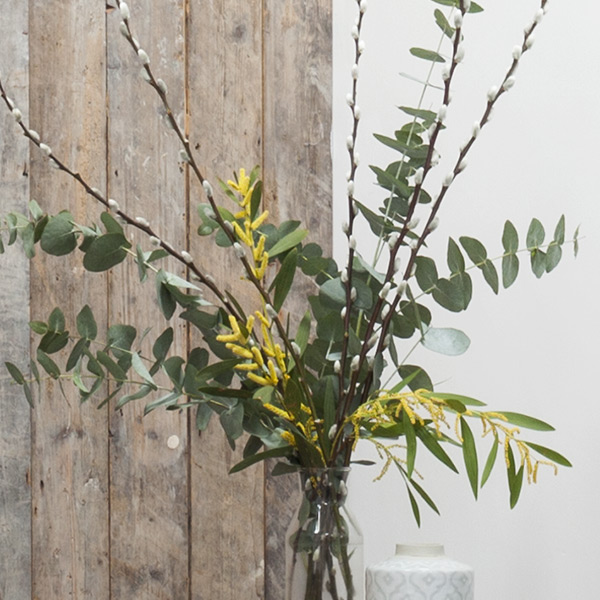 We were lucky enough to have rustic wooden panelling at the location, but you can create a similar look using wallpaper. Check out this amazing Driftwood wallpaper by Andrew Martin.
Finish by adding some colour - we've chosen a throw in tones of orange and yellow and repeated the hues in our choice of rustic flowers; we'd recommend keeping to a single colour and adding volume with Eucalyptus and Pussy Willow.
Want to take a closer look at Zoe? You can find the complete collection here.