Posted 20.02.17
Hello, I'm Violet

Meet Violet, she's new at The Lounge Co. and we think it'll definitely be 'love at first sit'. The newest addition to our stylish range of sofas is a real modern classic. If you're a fan of traditional design, you'll love the curved arms and pleasing proportions that Violet offers, you can also indulge your modern tastes with contemporary design details such as the pulled in seat cushions and gently tapered legs. Love the look of the Violet 4 Seater in Soft Woven Chenille - Wolf Eye? Visit our look book to be inspired by our beautiful photography and shop the look.
br>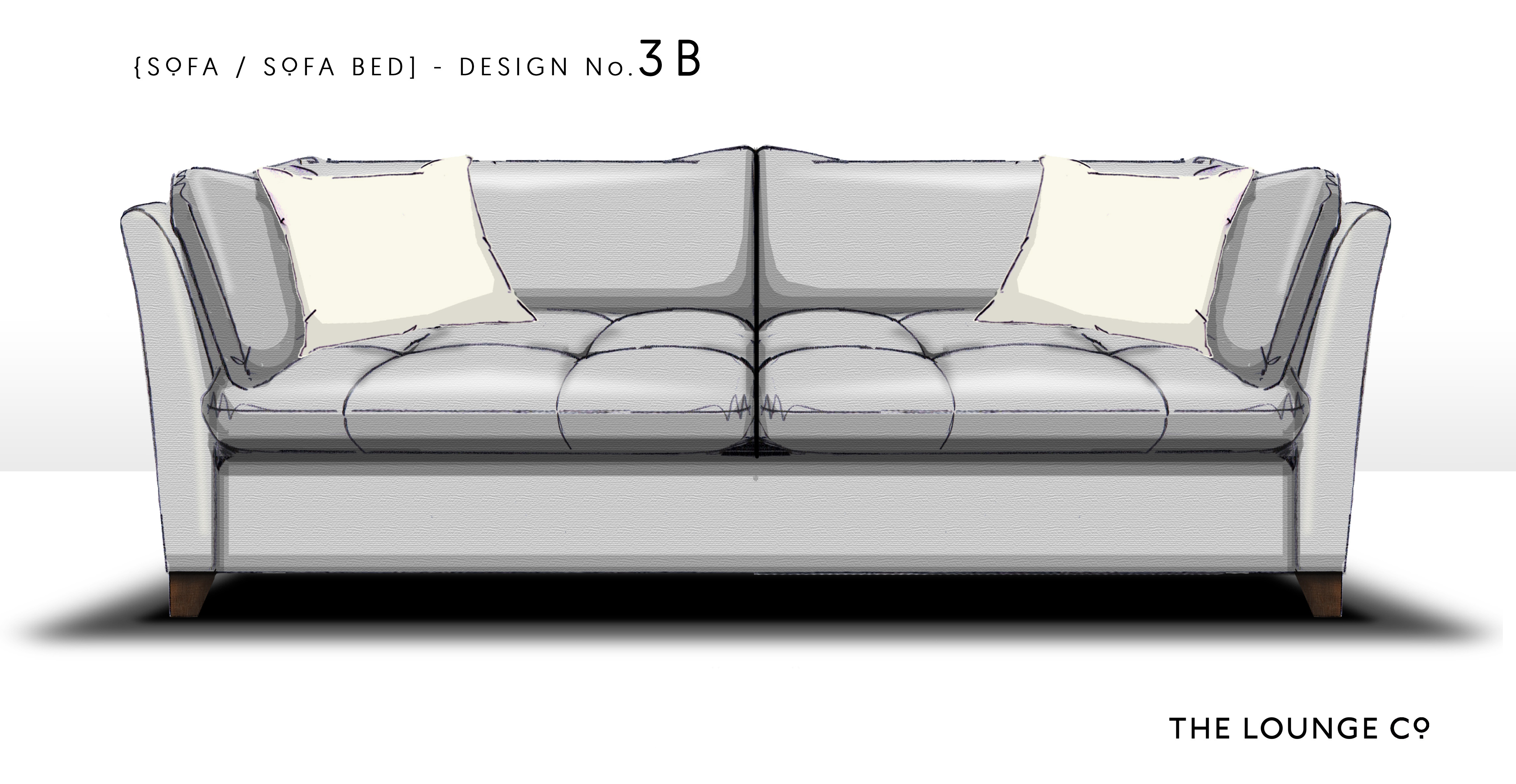 The Birth of Violet
Violet, like the rest of The Lounge Co. range, has been designed and handcrafted by our team of experts in Nottingham. Michael Shaw, resident furniture designer, decided that Violet would be the perfect addition to the collection as it has echoes of Holly, one of our most popular styles, but has a slightly more classic feel that would suit modern and traditional homes alike. Whereas Holly has pulled in back cushions, we've used this process on the seat cushions of Violet, giving it a stylish twist.
The Violet Range
You'll find Violet in 5 sizes: 4 Seater Sofa, 3 Seater Sofa, 2.5 Seater Sofa, 2.5 Seater Sofa Bed and a Snuggler. The most notable addition is the first Sofa Bed at The Lounge Co. - an amazingly versatile piece of furniture for those who need an extra bed once in awhile. Explore the entire range here.
br>

br>

Time for Bed...
The Violet 2.5 Seater Sofa Bed is great idea for a busy, family home. Shown here in Tweedy Weave - Dragon Back, the bed has a 3-folding mechanism and sprung mattress for additional comfort. It's really easy to use - the lightweight mechanism means that one person can easily pull the bed out and put it away again the following morning. The mattress is slightly smaller than a standard double, but the bed will happily accommodate two. We've dressed ours with a double duvet and pillows in neutral linen and added a faux fur throw for extra warmth.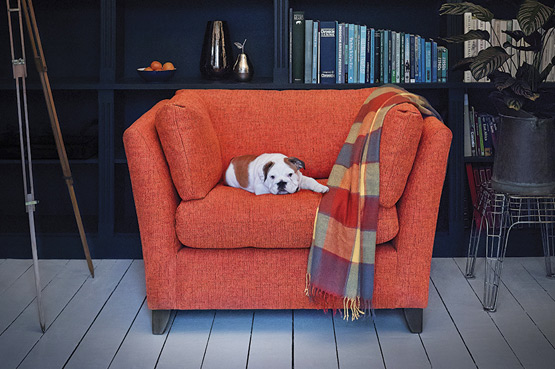 Snuggle Up!
At The Lounge Co., our range of Snugglers are a popular choice for those with little lounges. They're smaller than a sofa, but bigger than a regular armchair which means they're a wise choice if you've got limited room. Read the blog about why our Snugglers are so great here.
That's why we've added a Snuggler to the Violet range. Shown here in Tweedy Weave - Saffron Buddha, we think it would make a stylish statement in a study or library (what a perfect place to snuggle up and read your favourite book).
Hilda, the canine star of our photoshoot, thought that the Violet Snuggler was so comfortable she promptly fell asleep! (She looked so gorgeous, we didn't want to move her!)
Violet is available in over 100 beautiful fabrics, including our range of innovative Family Friendly Fabrics - find out more about them here. To decide which fabric you'd Violet like upholstered in, you can order up to 8 swatch samples here and get them delivered for free.
If you think Violet might be the one for you, view her on film and see her stylish lines from all angles, and to give her a proper 'comfort test', find your nearest gallery and pay her a visit.