Posted 21.06.17
Don't Take Our Word For It!

We're not even a year old - why should you trust us?
Well, you don't have to take our word for it; our glowing reviews are more valuable than anything we could say about ourselves. That's why we love TrustPilot - one of the world's largest online review communities, helping savvy consumers make informed decisions about potential purchases. All reviews are independent, so you can be sure you'll find a balanced view on a company's products and service.
In less than a year we've had more than 200 reviews, with an 'excellent' average of 9.4 out of 10. Compare us to some other well known sofa companies, and you'll see that we're best-in-class…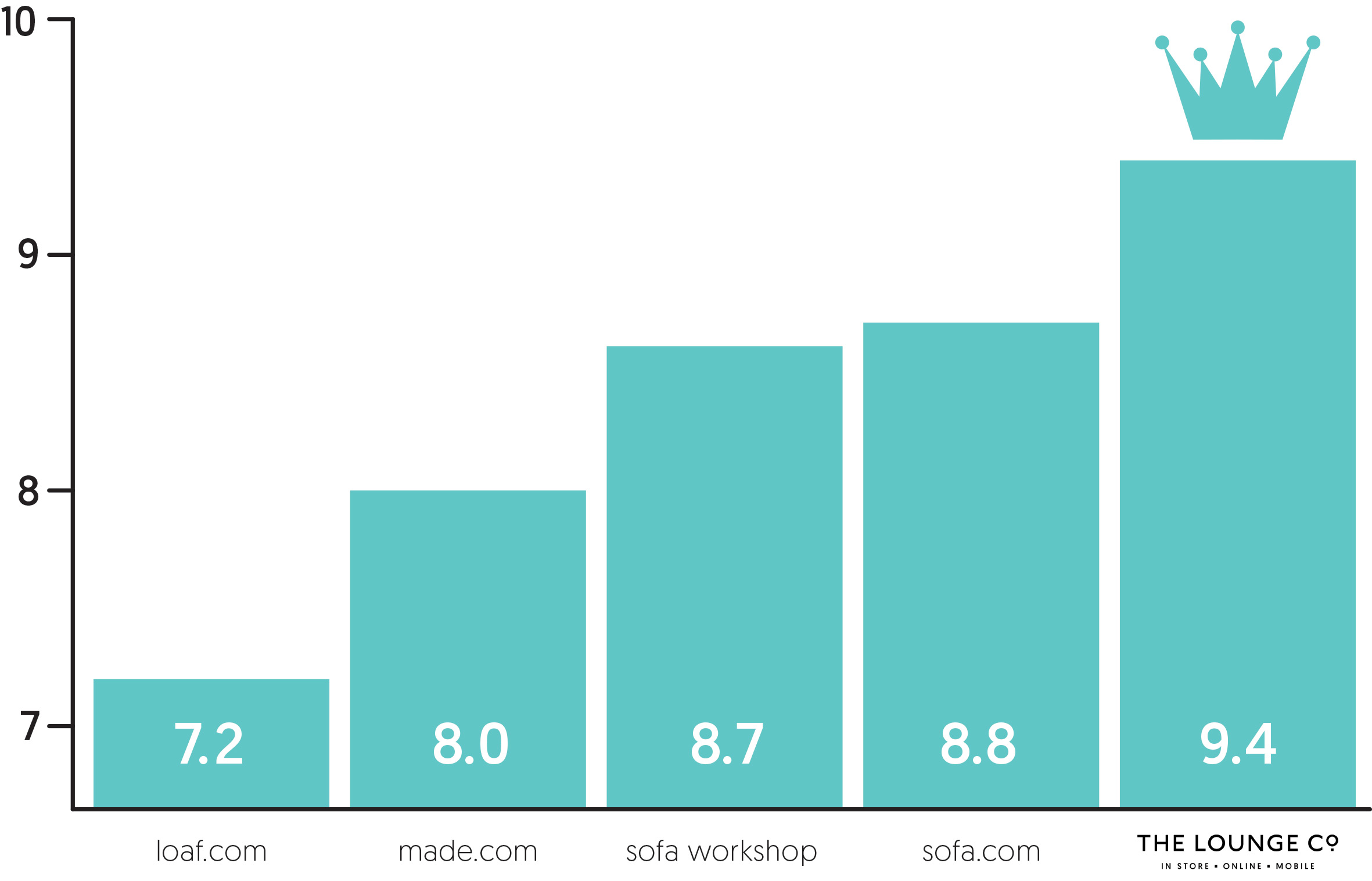 When you're spending a significant amount of money on a new sofa, you need to be sure that you're making the right choice, and you're purchasing it from a company that will have your best interests at heart.
Because we're the new kid on the block, we feel like we've got something to prove. Our dedicated team work extra hard to give you the best possible sofa-buying experience - from product design to customer service and delivery. Although we're a new brand, we've got experienced hands behind the scenes; the best furniture makers in the country for starters, part of a group that includes G Plan, Parker Knoll and Duresta, who have been making sofas and chairs for decades. All of our sofas are expertly handcrafted in the UK and our frames guaranteed for no less than 10 years. Find out more about our heritage and craftsmanship here.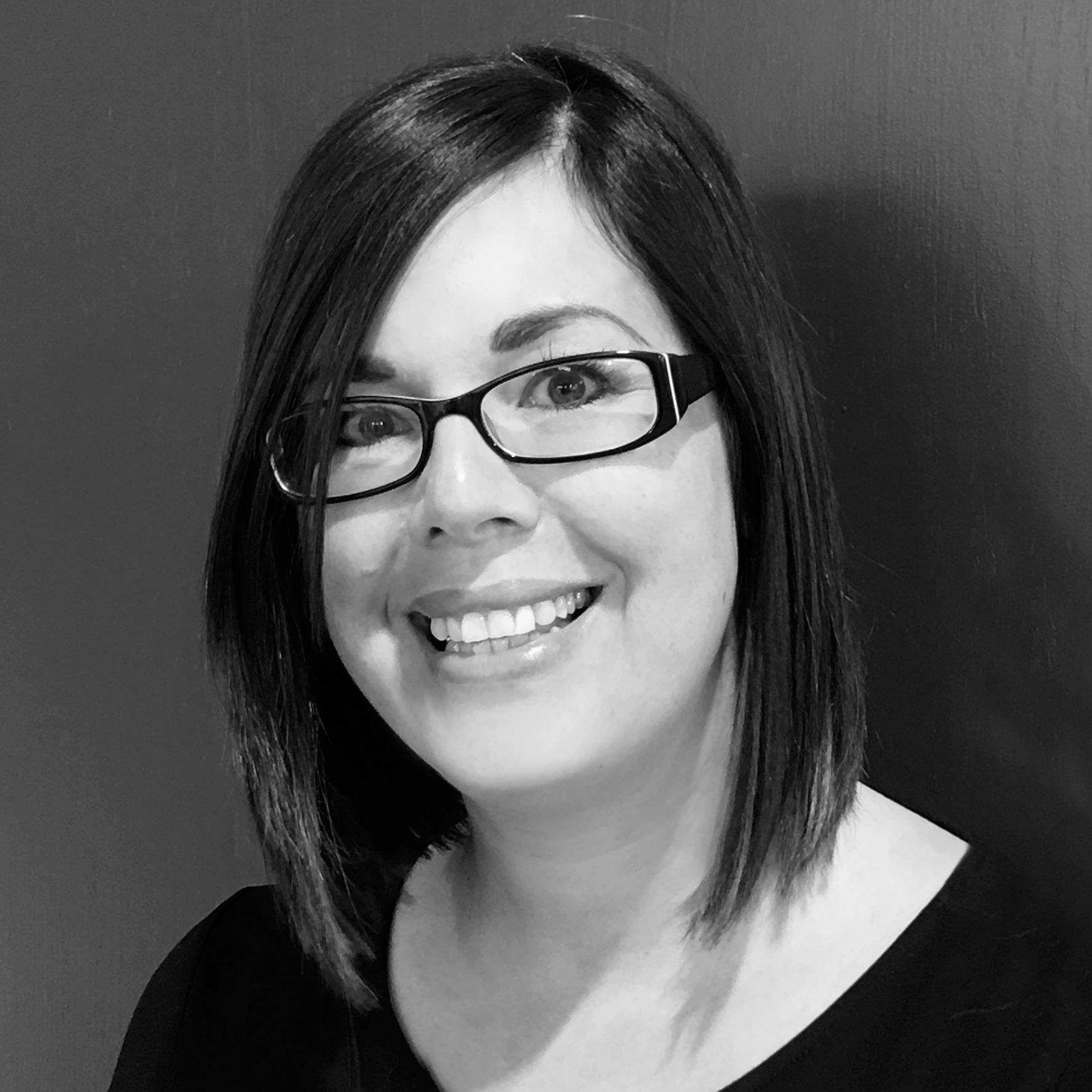 No-one's perfect though, and if we make a mistake, we'll do everything possible to sort it out. Emma, our Customer Operations Manager, always places customer satisfaction at the heart of the business:
"Our Customer Care Team is there help with queries, place orders or even chat about an experience with The Lounge Co. online or in store. We have a genuine desire to make our customers happy so if things don't go according to plan, we'll be honest about what happened and discuss with our customers the options for putting things right; we'll do all the running around so our customers don't have to. It's really important to learn from any mistakes, so with this in mind that we welcome any feedback from our customers both positive and constructive."
What are Customers Saying?
Genuine customer feedback is so important; we know from personal experience that buying online can sometimes be a bit daunting, and having honest reviews of the product and service can make all the difference between purchasing and not. Here's just a few of the reviews left on TrustPilot. You can read all of them here.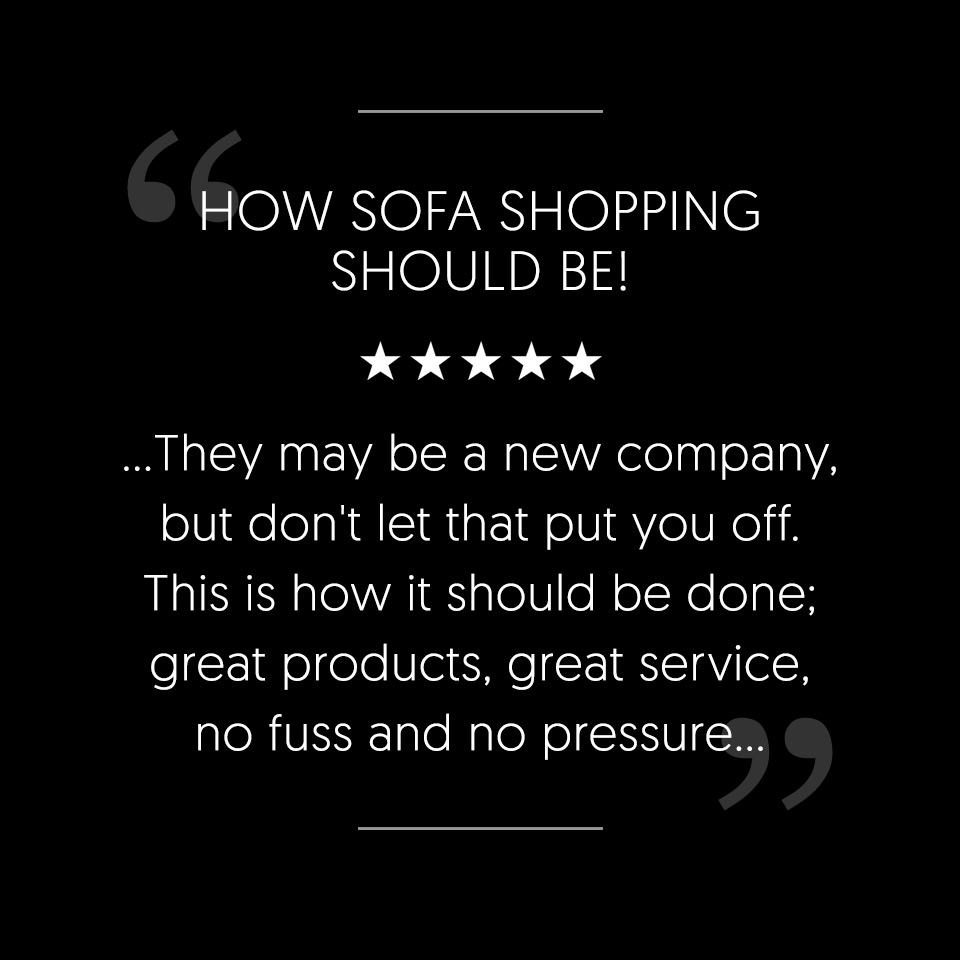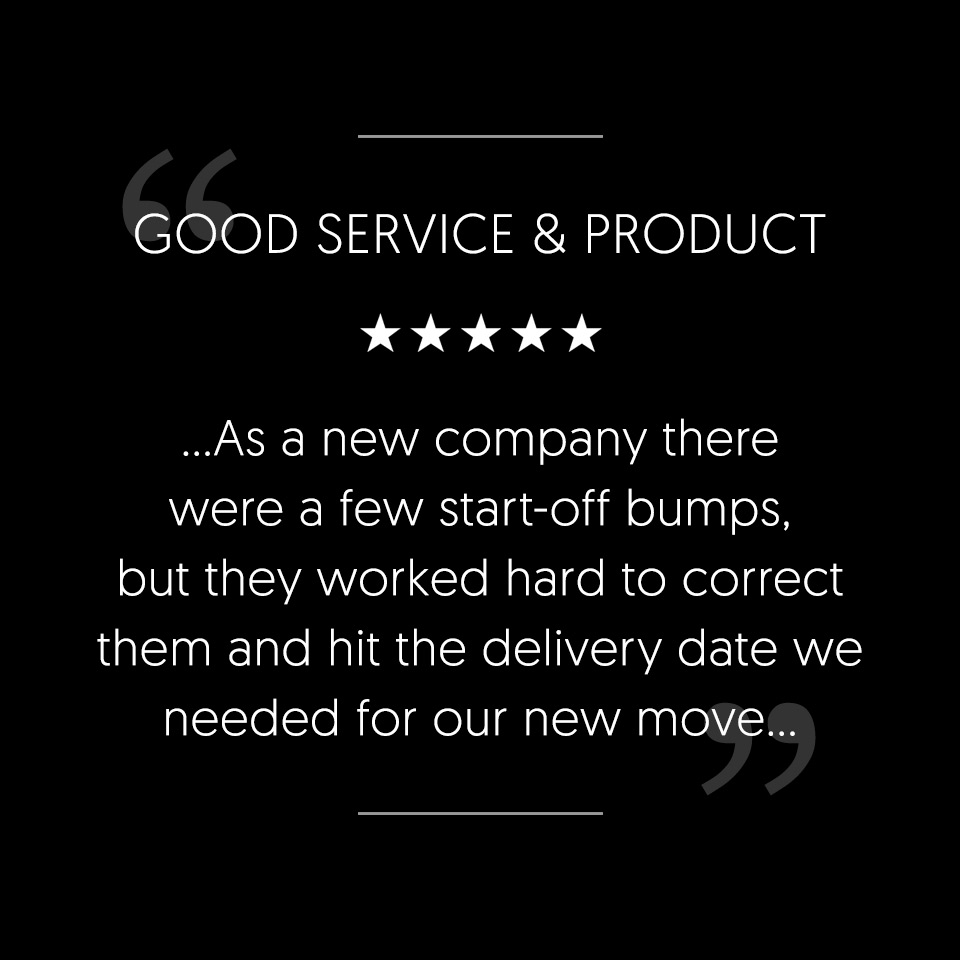 Put Us to The Test
Our TrustPilot rating of 9.4 is testament to our great sofas and outstanding service, but if you need any help at all in configuring your perfect sofa or you've got any questions about The Lounge Co. don't hesitate to contact us - we're here to help! You can call us on 01225 792 333, email us at [email protected] or 'chat online' to us; you can find the link in the footer of the website.
We strive to give all of our customers that 'over the moon' feeling...