Posted 17.01.19
Contemporary Coral
We always take note when Pantone reveal their 'Color of the Year'. For 2019 it's Living Coral; 'An animating and life-affirming coral hue with a golden undertone that energizes and enlivens with a softer edge'.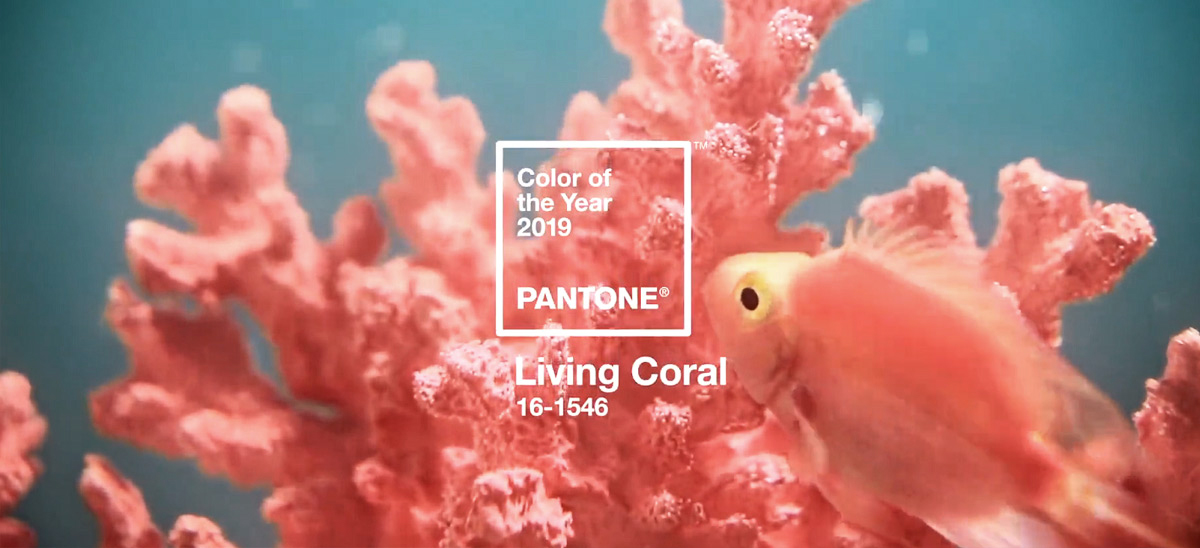 'Vibrant, yet mellow PANTONE 16-1546 Living Coral embraces us with warmth and nourishment in our continually shifting environment. The Pantone Color of the Year embodies our desire for playful expression'. You can discover more about Pantone's Living Coral here.
Unsurprisingly, coral can now be seen filtering through to fashion and homeware. The perfect mix of pink and orange, coral is warm and vibrant. Ranging from softer blush tones through to deeper reddish hues, you'll find coral is an easy colour to introduce into your home.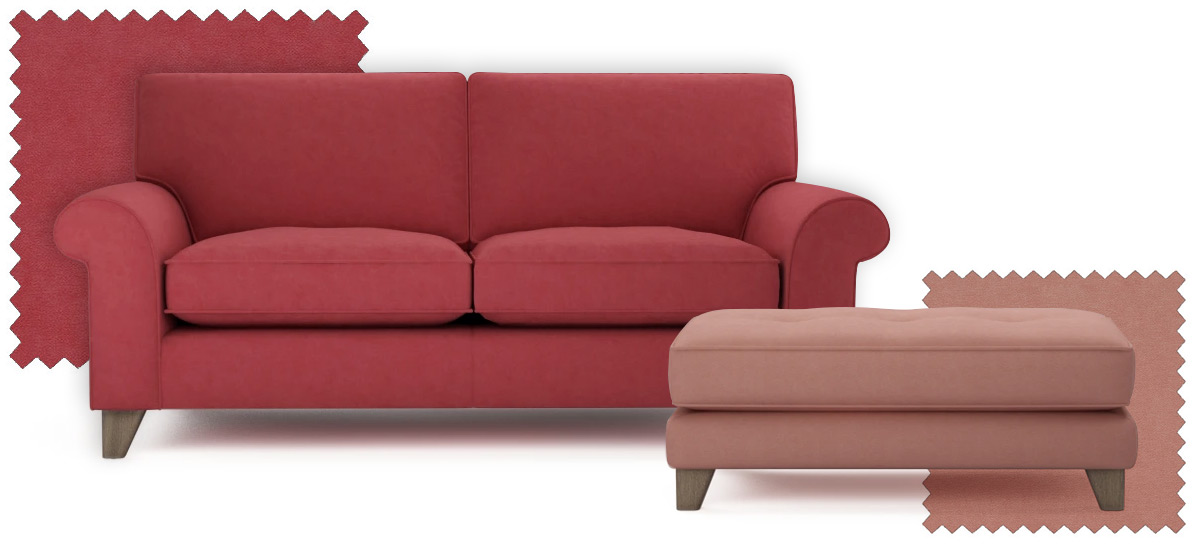 Sofa: Penelope 3 Seater in Family Friendly Cotton Touch – Watermelon Sorbet. Footstool: Melody Footstool in Family Friendly Cotton Touch – Sugared Almond
How can I use coral in my home?
One of the most effective ways to introduce this on-trend colour is with a piece of statement furniture such as a sofa or chair. The benefit of going coral with a larger piece is that it takes minimal effort to make a big impact rather than repeating the shade with a collection of smaller accessories. You can check out all of our gorgeous coral sofas here.
If, however, a coral sofa is just a step too big, it's easier (and cheaper) to start small and see if it's a shade that you want to add more of. Here are some of our favourite coral-coloured homewares and accessories...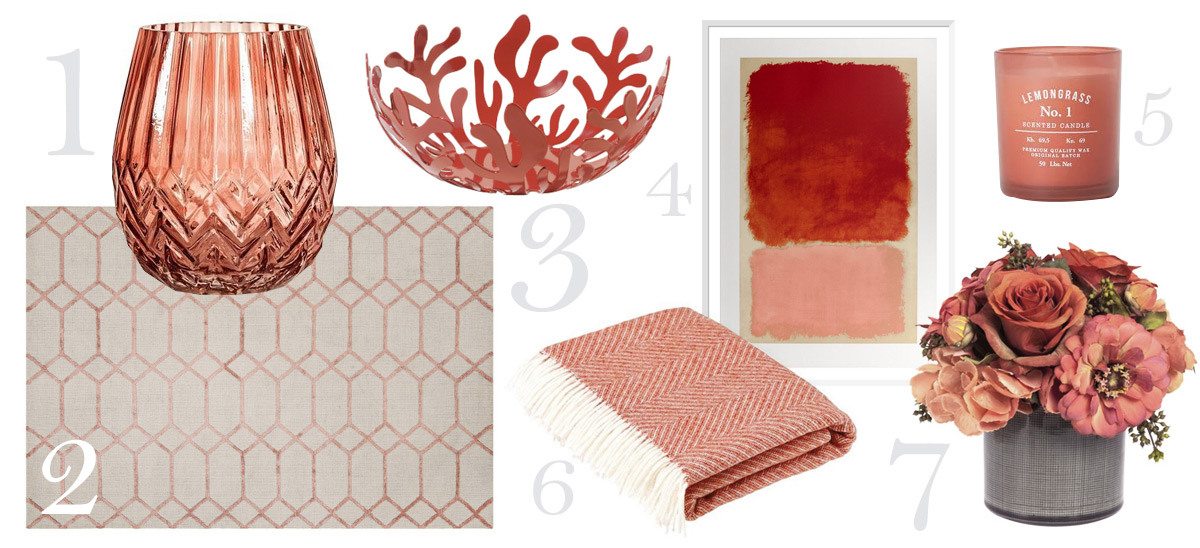 1. Coral Glass Vase – Bloomingville 2. Koko Coral Geometric Rug – Asiatic 3. Coral Basket – Alessi 4. Framed Rothko Print – King & McGraw 5. Scented Candle – H&M 6. Herringbone Throw – Bronte 7. Faux Floral Arrangement – LuxDeco
Can I decorate with coral?
If you want to create a real 'wow factor' then layer up coral tones throughout your lounge. Paint a statement wall in this warm tone, you'll find varying shades – some contain more pink or more orange, or add pattern with stunning coral wallpaper. Here are our top picks: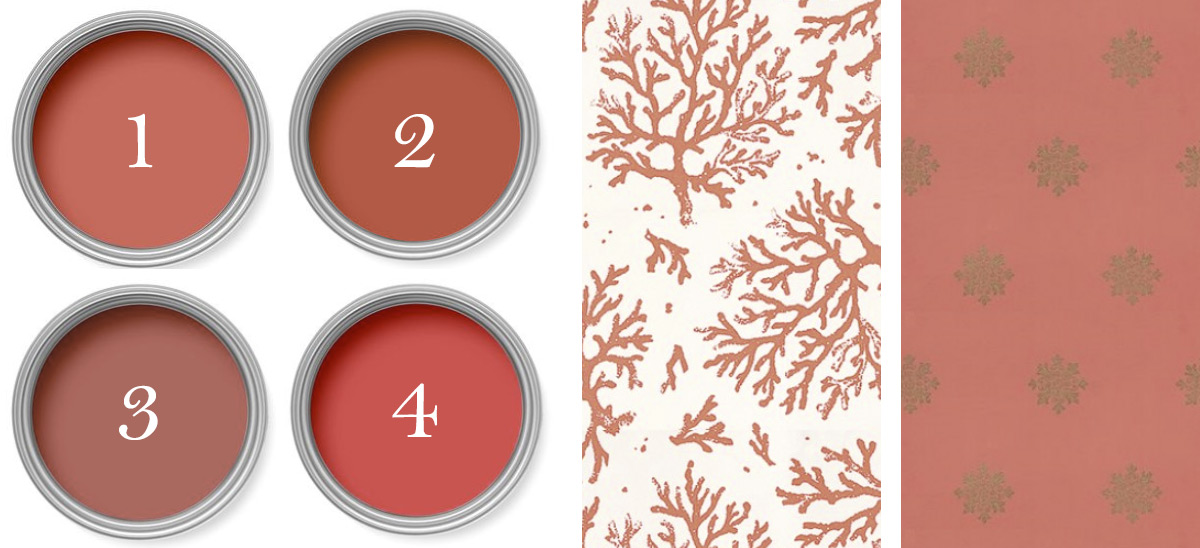 1. Watermelon – Graham & Brown 2. Orange Aurora – Little Greene 3. Coral Flair – Dulux 4. Salt Red – Colourcourage. Wallpaper from left: Coralie – Lorca Wallpapers, Brockhampton Star – Farrow & Ball
Choose coral
So coral's a pretty peachy colour, we think you'll agree! Order up to 8 FREE swatches and start embracing this season's hottest hue.
Need some more ideas of how you can incorporate coral into your home or simply want to drool over some seriously stylish interiors? Join us on Pinterest and discover over 60 Pinboards full of home trends and interior inspiration...