Posted 14.02.20
Classic Blue
It's that time of year when colour gurus Pantone announce their 'Colour of the Year'. 2020 sees the release of 'Classic Blue', a timeless and enduring blue hue that is elegant in its simplicity.

''Suggestive of the sky at dusk, the reassuring qualities of Classic Blue highlight our desire for a dependable and stable foundation. Imprinted in our psyches as a restful color, it brings a sense of peace and tranquility to the human spirit.' Discover more about Pantone's Classic Blue.
Blue is calm and enduring, and this shade is no different. The Pantone Colour of the Year is rich, deep and elegant. Not so vivid that it shouts to be heard, but vibrant enough to offer understated intensity.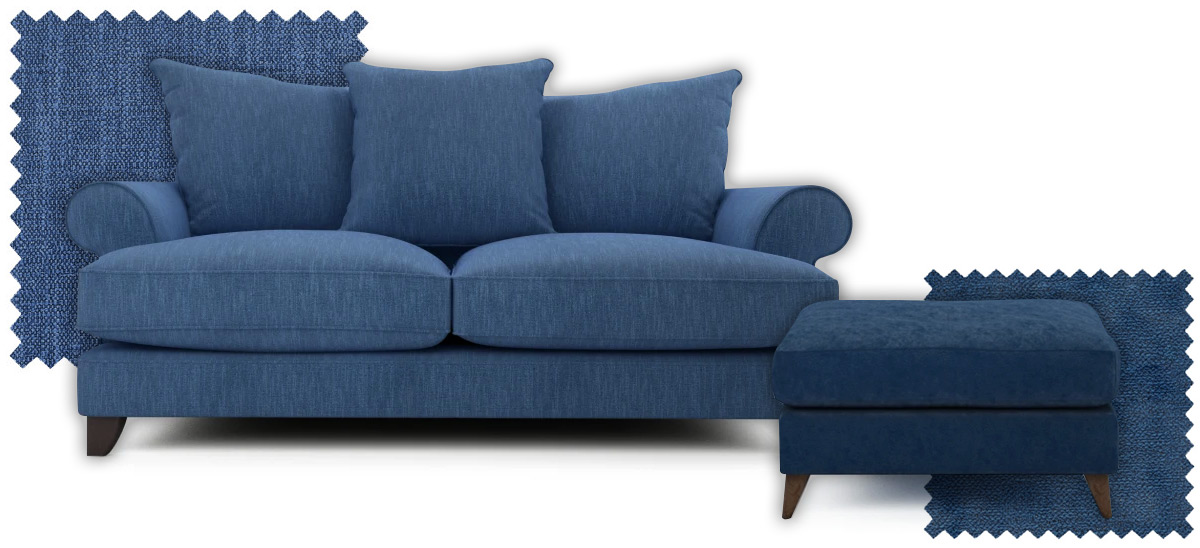 Sofa: Briony 2.5 Seater in House Cotton Linen - Peacock Plume. Footstool: Holly Footstool in Family Friendly Plush Chenille - Sweet Pea
How can I use Classic Blue in my home?
Classic Blue is the perfect colour choice if you've had enough of neutrals but don't fancy bringing a world of rainbow brights into your home. It's sophisticated and easy to accessorise; if you like the shade then a sofa is a great place to start. The benefit of choosing blue for a larger piece of furniture is that it takes minimal effort to make a big impact rather than repeating the shade with a collection of smaller accessories. Discover more of our wonderfully elegant Classic Blue sofas.
If, however, a blue sofa is just a step too far, it's easier (and cheaper) to start small and see if it's a shade that you want to add more of. Here are some of our favourite Classic Blue homewares and accessories...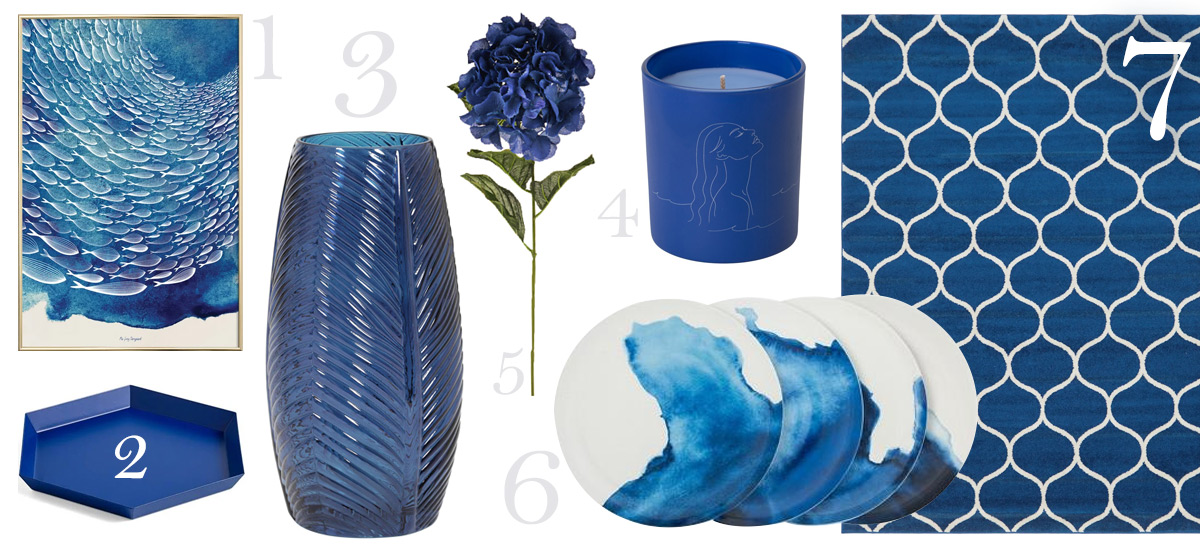 1. Framed Print - Juniqe 2. Kaleido Tray - Hay 3. Glass Vase – Barker & Stonehouse 4. Capri Scented Candle - Trouva 5. Faux Hydrangea Stem – Floristry Warehouse 6. Rick Stein Dinner Plates - Trouva 7. Trellis Rug – irugs.co.uk
What colours can I pair with Classic Blue?
Classic Blue is a sophisticated, solid shade that will work well in both traditional and modern interiors. If you want to make a statement with a splash of blue, what colours could you add to the palette to create a holisitic look for your lounge?
We love the luxe edge you get by pairing Classic Blue with brass or antique gold. Other tones that work particularly well with this mid-blue are buttercup yellow, navy blue or blush pink.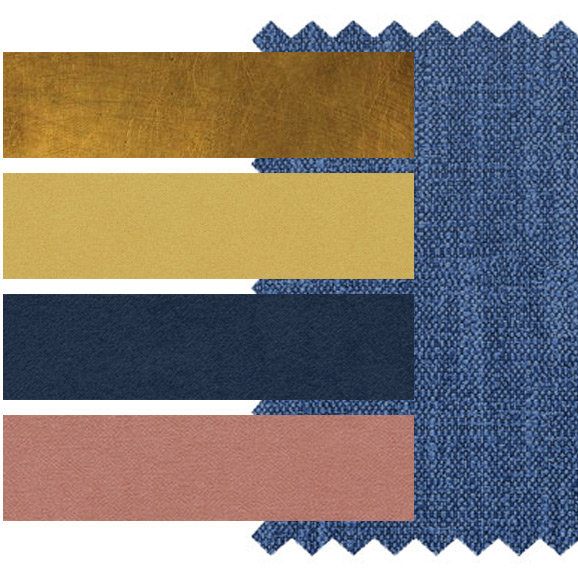 Sofa: Briony 3 Seater in House Cotton Linen – Peacock Plume.
Be Blue
We think you'll agree that Classic Blue is a beautiful shade that's easy to use at home. What better way to honour the Pantone Colour of the Year than to clad a stylish, British-made sofa with it? Order up to 8 FREE swatches and start embracing this season's hottest hue.
Need some more ideas of how you can incorporate Classic Blue into your home or simply want to drool over some seriously stylish interiors? Join us on Pinterest and discover over 70 Pinboards full of home trends and interior inspiration...