Edited 15.12.20
Blue Christmas
"I'll have a blue Christmas without you…" - there's no denying that we like a bit of Elvis in The Lounge Co. office, but we're putting the music aside and concentrating on how to decorate our homes for the festive season!
We know that blue is a favourite colour amongst The Lounge Co. customers (what a stylish lot you are!), so this year leave traditional red and green in the attic, and give Christmas a modern twist with a palette of blues. Choose from deep indigo, ice blue or vibrant turquoise…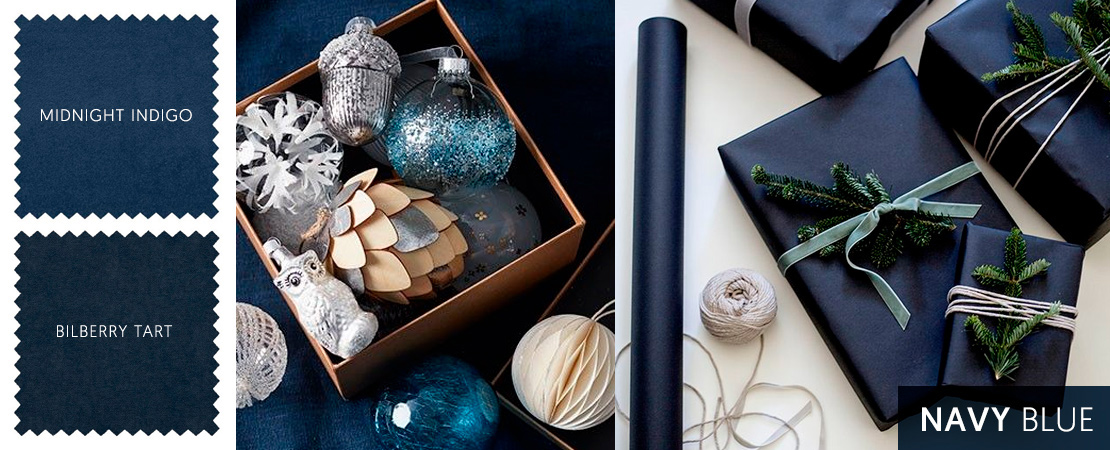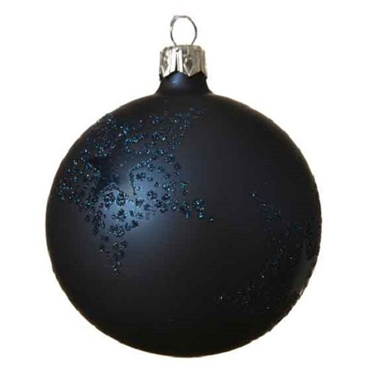 NAVY BLUE
Let our gorgeous velvets; Midnight Indigo (Velvet Touch) and Bilberry Tart (Family Friendly Cotton Touch) be your inspiration for dark and opulent Christmas decor. Navy blue is a sophisticated choice for Christmas, particularly when paired with metallics. Silver will tone down the richness of navy for a wintery feel. Gold will add a touch of luxury and sparkle to your home. Navy can also take on a natural feel; wrap your gifts in brown paper and decorate with navy ribbon and small sprigs of fresh green foliage for a unique, contemporary look.
We love this Navy Bauble with subtle sparkle from Whitehall Garden Centre. The glittery star design on this beautiful blue glass bauble will add a touch of shimmering sophistication to your Christmas tree.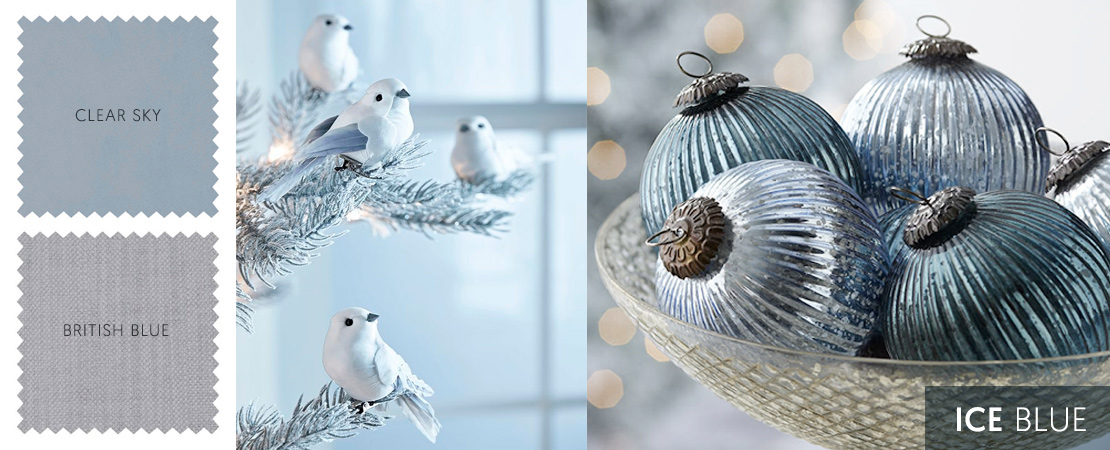 ICE BLUE
Choose a vintage inspired palette of subtle blues and greys to decorate your home. Shades such as Clear Sky (Velvet Touch) and British Blue (Soft Woven Chenille) have Scandi-style sophistication. Pale blue has icy overtones and is a great alternative to silver if metallics aren't your thing. Why stop at decorations? Whitestores do a fabulous, faux 'Snowy Spruce' Christmas Tree. It's amazingly realistic, but because it's fake it will last for many years to come.
Our pick for the Ice Blue trend is this unusual festive wreath; a nod to the natural Scandi style with icy blueberries on a twisted twig support. You can find it at My Vintage Home.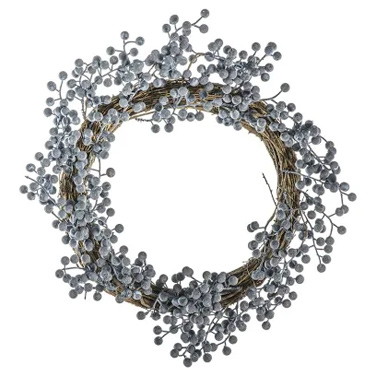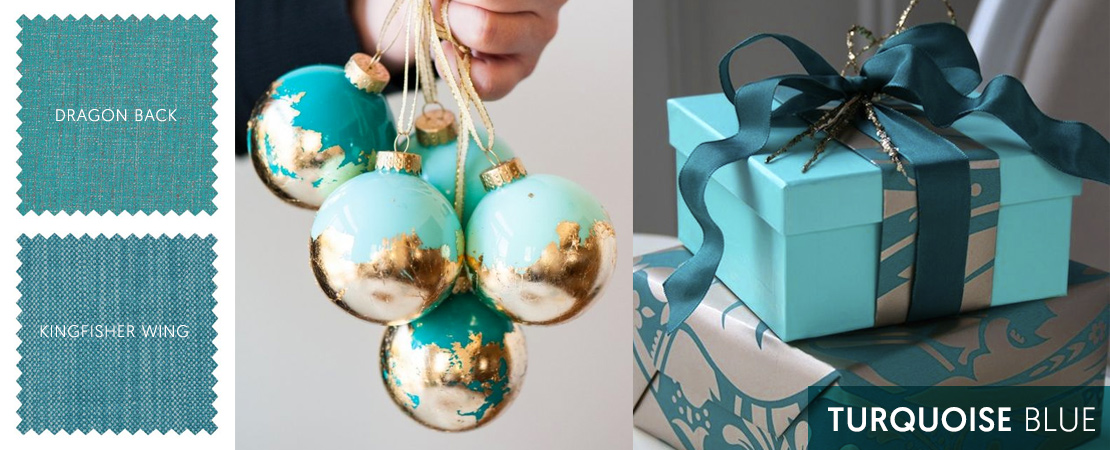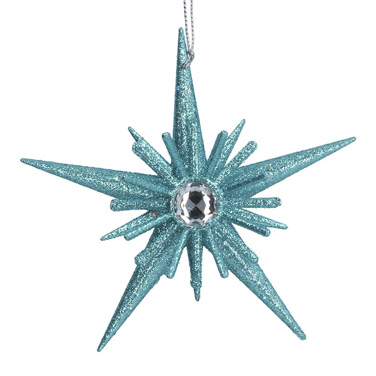 TURQUOISE BLUE
For a more vibrant Christmas, choose tones of turquoise to add bright colour to your decor. Take inspiration from Dragon Back (Tweedy Weave) and Kingfisher Wing (Soft Woven Chenille). Turquoise looks fabulous mixed with gold or copper or paired with darker tones such as teal or navy. Just think of the famously stylish boxes from premium jewellers Tiffany & Co. - who wouldn't want a stack of those under the tree on Christmas morning?
We're coveting this Diamonte star decoration from Gisela Graham. There's something delightfully retro about this gorgeous glittery star. We'd love to adorn our tree with these and some sparkling ice blue lights.
"But I'll have a blue, blue, blue blue Christmas" - we couldn't agree more Elvis. So step away from the red tinsel and choose beautiful blues instead. Create a sparkling Winter Wonderland that will delight adults and children alike (and the fact that it will match your favourite sofa is a festive bonus!)
You can order a free swatch pack with up to 8 of your favourite blue fabrics here.
And if you can't get Elvis out of your head, here he is at his best: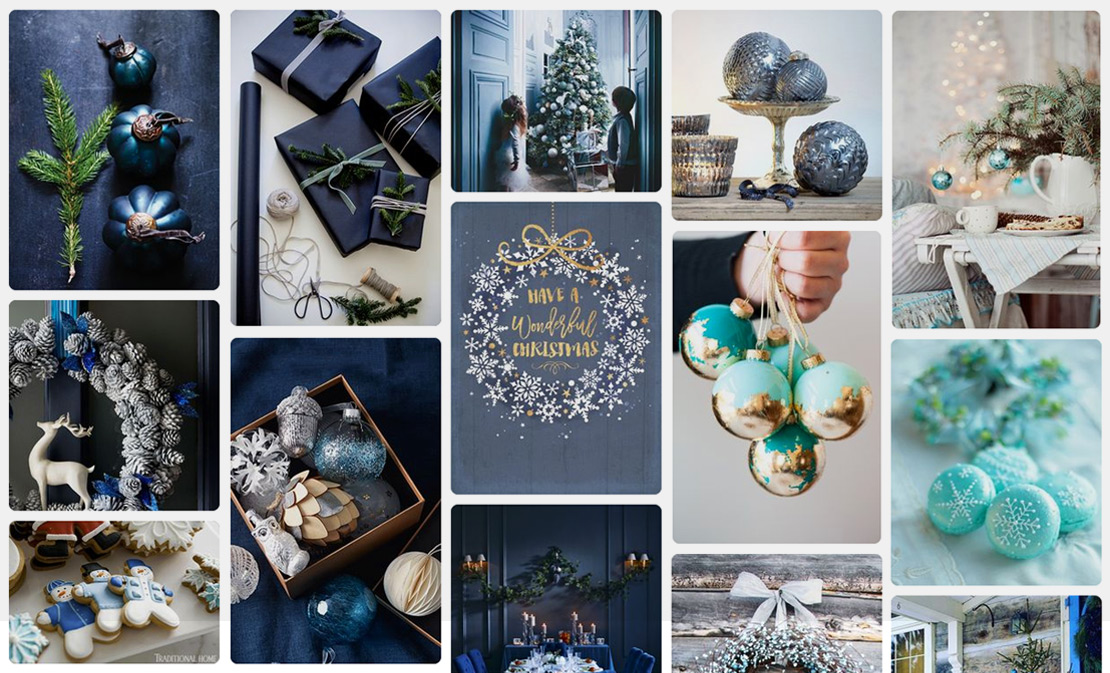 Discover our 'Blue Christmas' pinboard for more festive inspiration