Posted 21.09.16
Autumnal Accents
As the summer slowly changes into autumn, it's time to spend the cooler, darker evenings curled up on the sofa, enjoying home comforts and keeping seasonal chills at bay.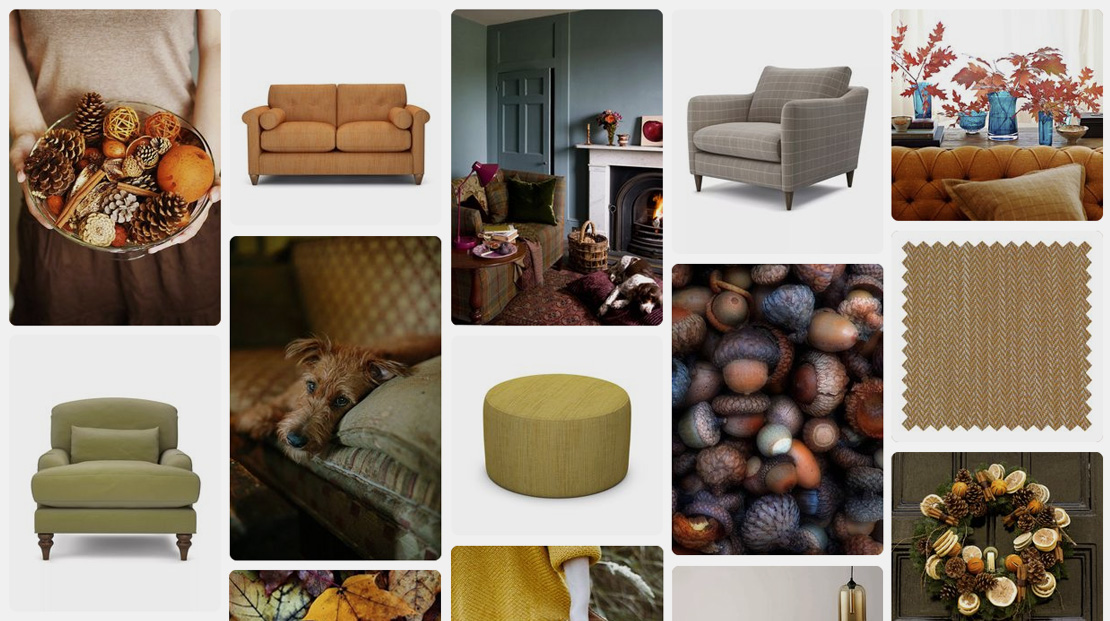 For seasonal inspiration head to Pinterest to discover our 'Autumn' pinboard.
Autumn is a magical time; as Emily Bronte once wrote: 'Every leaf speaks bliss to me, fluttering from the Autumn tree'. The colours of the season are rich and warm - from the reds and browns of falling leaves to the vibrant oranges and berry tones of autumnal produce. By introducing this colour palette into your home, you'll create a cosy, natural look that will make even the coolest of autumn evenings warm and inviting.
Introducing seasonal colour
If you've fallen into the 'magnolia trap', earthy colours will add a vibrant, yet sophisticated, splash of much needed colour to tired interiors. Try painting an accent wall in a statement shade to add warmth; framing a fireplace or feature window. We've featured some of our favourite seasonally inspired shades below.
So, you've painted a wall - what next? If you've fallen in love with the colour, why not match it with casually placed cushions or a soft, textured rug that will feel sumptuous underfoot. Or choose accessories in complementary autumnal hues - perhaps vases or picture frames - to create a tonal palette for your living room.

Autumn is all about texture
Natural textures are abundant in the autumn months - think crisp leaves, woollen gloves and branches delicately laced with first frosts. Take the more tactile of these textures and introduce them in the form of sheepskin rugs, furniture upholstered with wool or tweed - our Herringbone and Tweedy Weave fabrics will add subtle colour and texture - discover our full range of fabrics here. Finish with a beautifully soft, knitted throw that will not only look stylish on your sofa, but keep you warm as the evening closes in.
Seasonal treats
You've got your living room sorted - cosy and stylish. Sit back, relax and warm up with a delicious, seasonally inspired drink. You can't go wrong with mulled wine - we love Jamie Oliver's recipe. If you're making it for younger members of the family then you can swap the wine for apple juice. For a treat that has just reached us from across the Atlantic - try a Spiced Pumpkin Latte - you'll find a tasty version on blog 'Live Simply'.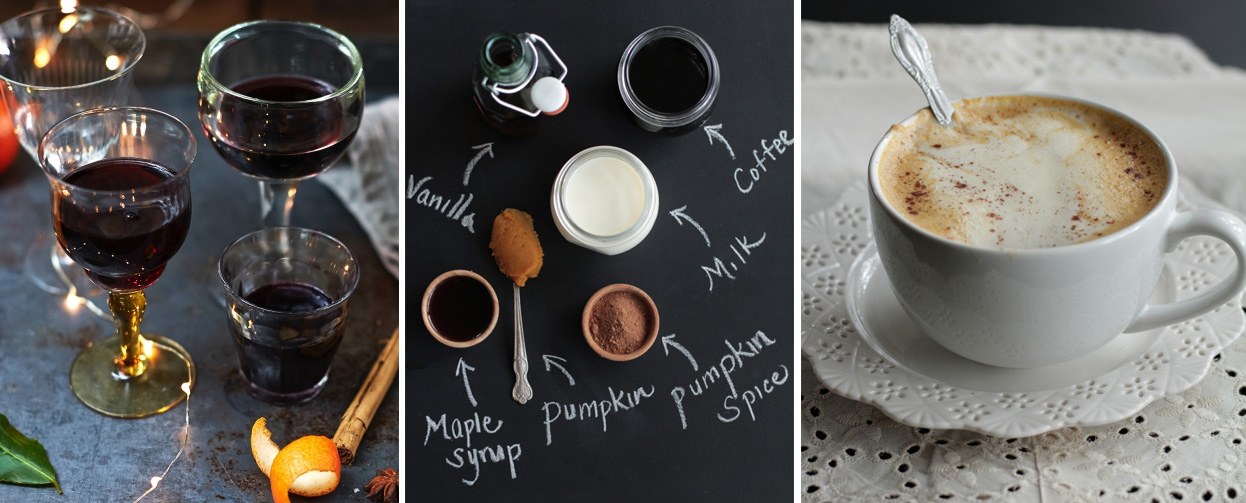 Mulled Wine (Jamie Oliver) and spiced pumpkin latte (Live Simply)