What does Christmas make you think of? Maybe it's about Christmas dinner, the heartwarming Christmas movies, or maybe it's simply spending time with the family. From the delectable food to enjoying a cup of tea or a buck's fizz, there are countless Christmas traditions that we all cherish. From a post-dinner nap to unwrapping presents, some traditions are synonymous with the festive season, creating moments to savour that captures what Christmas is all about.
However, in the background of the merriment lies a silent hero, a hero that often goes unnoticed despite playing a vital role in creating the Christmas magic - the beloved sofa.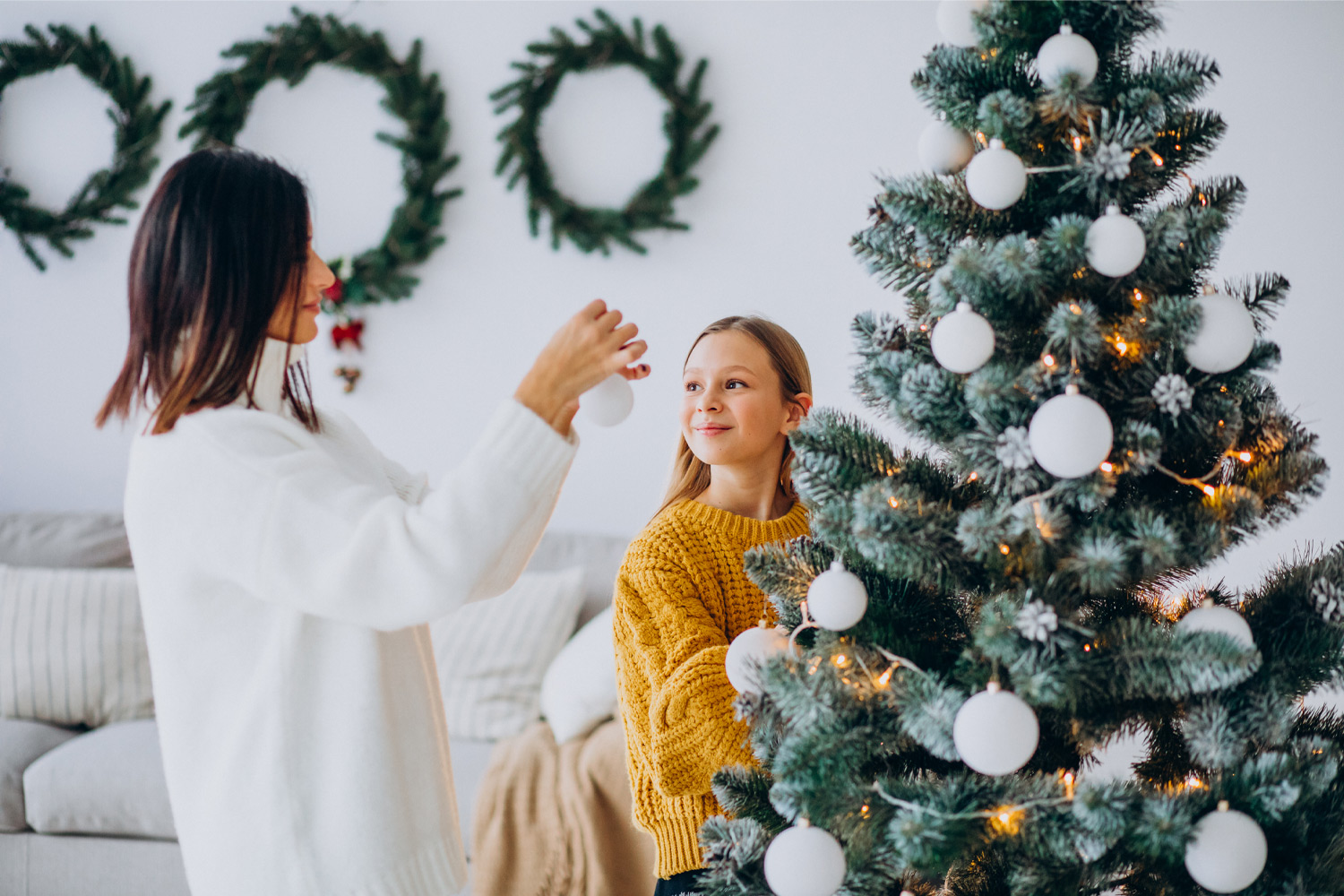 Whether you're setting up your own station for opening presents or stretching out for a much-needed afternoon nap, our sofas play a starring role at Christmas. Our sofas set the scene for THAT Christmas board game showdown, collect our crumbs from our after-dinner treats, and transform into a home cinema for your go-to Christmas film.
This humble piece of furniture sets the scene for so many memorable Christmas moments. To truly appreciate its significance, we decided to calculate just how long people spend on the sofa on Christmas sofa - the true star of the show at Christmastime!
How much time do we spend on the sofa on Christmas Day?
Our estimate is made up of the following activities that people typically carry out on Christmas day:
Morning drink (Cup of tea or Champagne) - 30 mins
Opening presents - 1 hour
Post opening presents - 25 mins
Christmas Dinner - 1 hour 30 mins
Christmas movies - 3 hours
Playing games with the family - 2 hours 20 mins
Evening celebrations - 2 hours
Total time spent on the sofa: 10 hours 55 minutes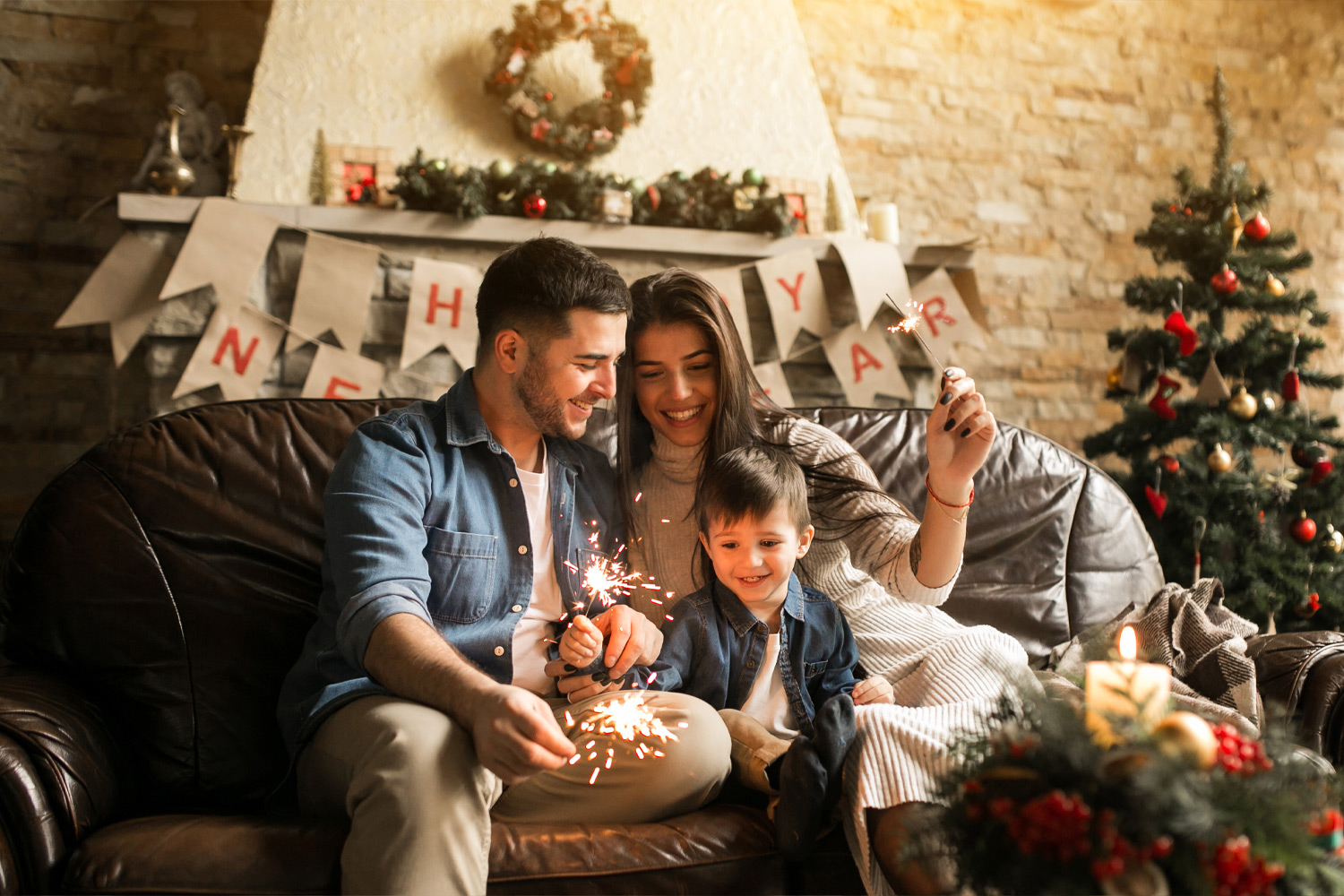 The importance of a sofa at Christmas
Choosing the right sofa is incredibly important; it's not just about comfort; it's about crafting unforgettable Christmas memories and creating the perfect space to enjoy the holiday traditions.
Keep reading to discover the important role your sofa plays this festive season…
The Christmas Dinner Station: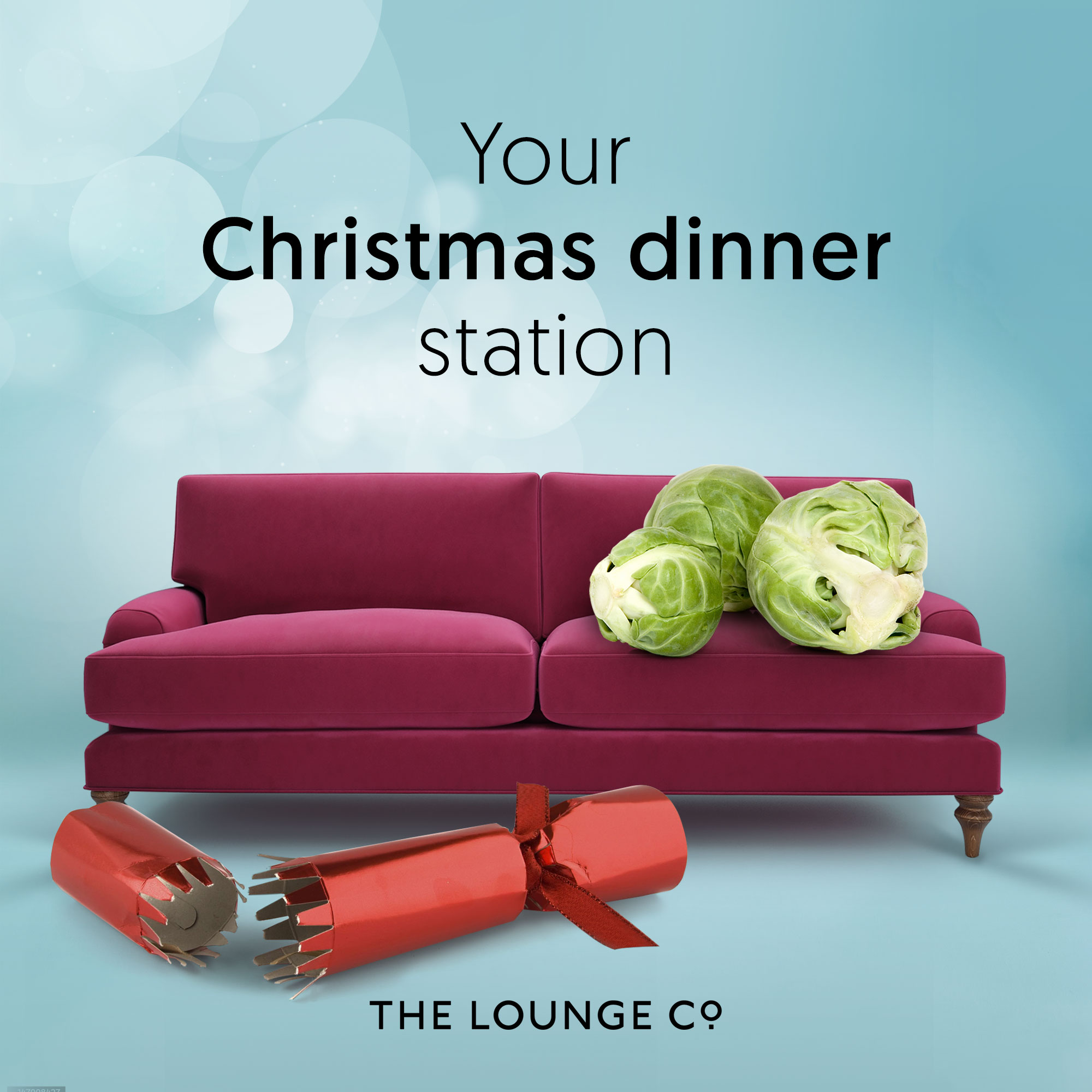 One of the most iconic parts of Christmas Day has to be the delightful and delicious treats to savour - especially Christmas dinner! In recent years, the traditional full-family sit-down meal has evolved, reflecting rapidly changing lifestyles and the modern household. More and more homeowners are looking for alternative seating arrangements for Christmas dinner, as many people opt to enjoy their Christmas dinner sat down in the lounge rather than at a dinner table.
From family-friendly sofa fabrics that are as practical as they are stylish, to a robust, soft and supple leather sofa that's easy to wipe down, customise your sofa so that it handles those pesky spillages - from wine, champagne and gravy, to year-round stains and spills, effortlessly create a bespoke sofa that's stylish, sturdy and uniquely yours.
The Gift Unwrapping Station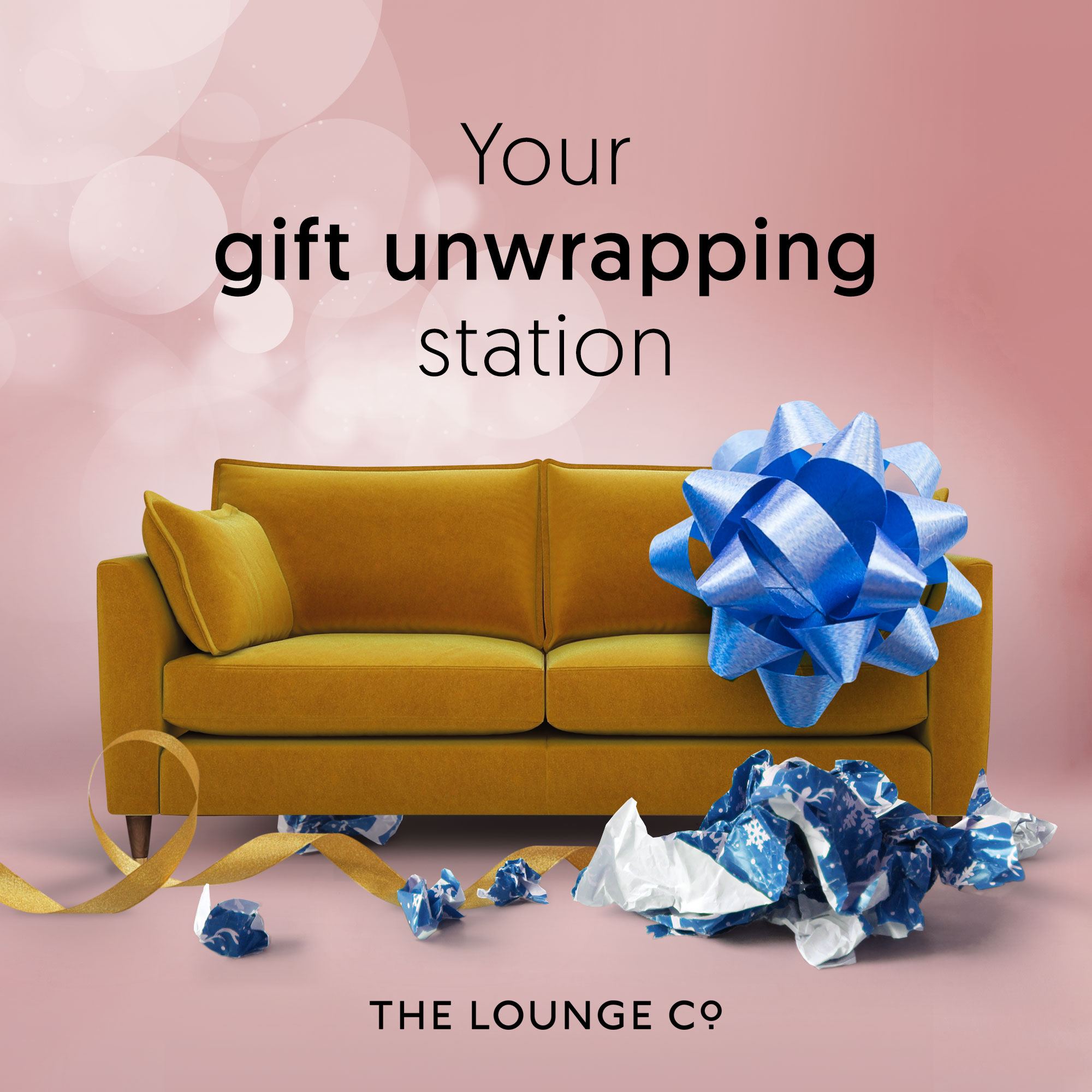 One of the most sacred parts of the day is undoubtedly unwrapping the Christmas presents. Each and every family will have their own way of doing things- some households can spend anything from 30 minutes to several hours getting through the present pile. The sofa often takes centre stage as presents are dispersed around the room, with an ever-growing pile of discarded wrapping paper growing at our feet. Whether your family pet takes matters into their own hands, or the 'responsible' one dutifully collects it all, our sofa is undoubtedly the steadfast present opening station throughout it all, creating a relaxed and sociable environment to time together and share heartfelt gifts and sentiments of the season.
Of course, you need a sofa that's cosy, comfy and big enough to accommodate all the merriment. We recommend Lola - a stylish modular sofa that's easy to customise, whatever your plans for Christmas.
The Afternoon Nap Station
Amidst the hustle and bustle of Christmas Day, full of sacred traditions and family-packed action, our sofa becomes a cosy retreat for some well-deserved rest. We're all familiar with that one family member, forever a victim to the post-Christmas dinner nap, finally succumbing as they fall into a stupor with their Christmas hat askew. As head starts drooping and the festive merriments take a break, the sofa steps into the spotlight, becoming the ideal spot for an afternoon recharge.
The Family Movie Station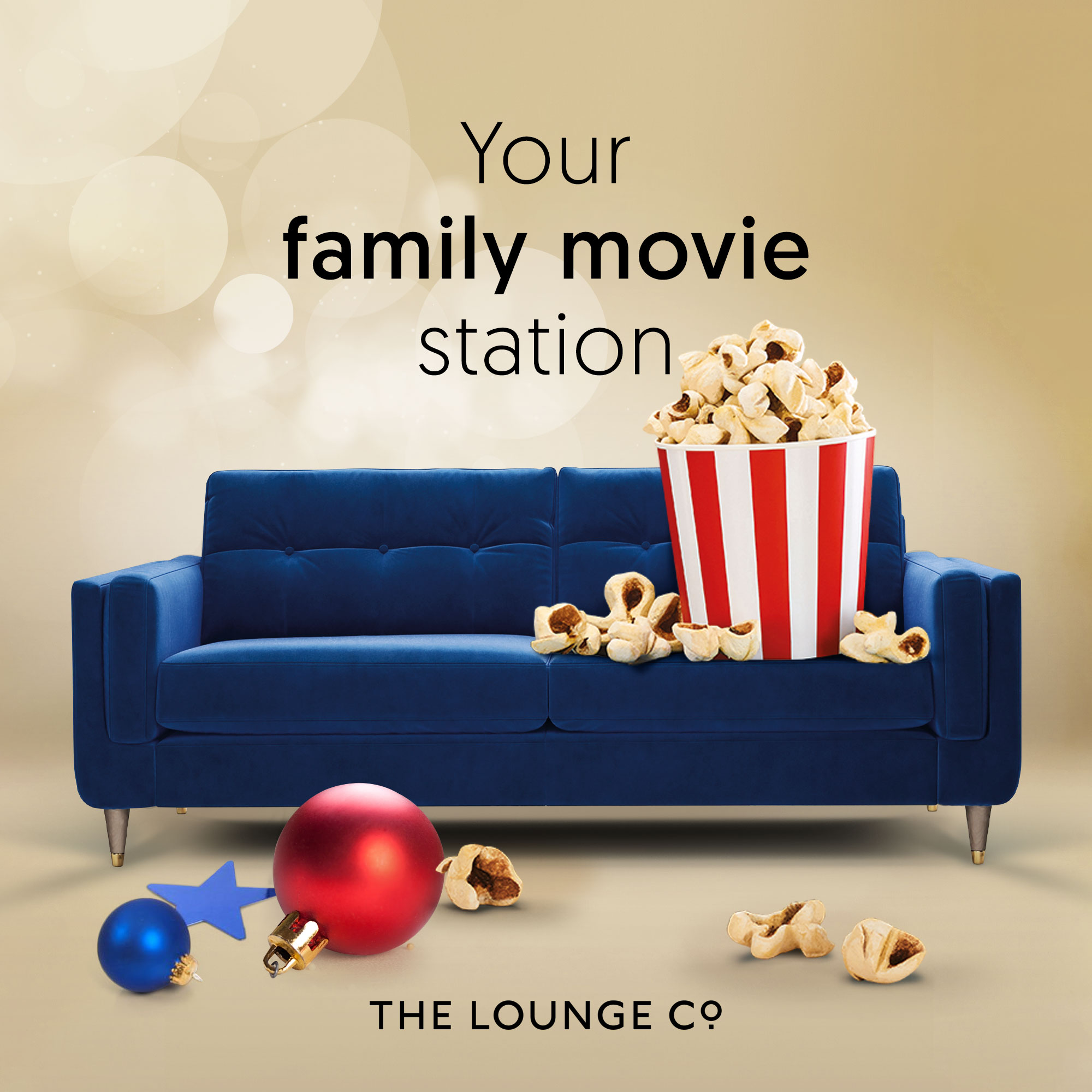 Family movies - now this is where the sofa is in its element. Christmas movies are a right of passage on Christmas Day. Everyone has their favourite, and while the film you watch is always up for discussion, something everyone can agree on is the importance of getting comfy. A soft, comfortable, and cosy sofa is an absolute must-have for the perfect home cinema experience.
What's the most popular time to buy a new sofa?
We carried out research to determine this much-asked question. It came as no surprise that the months leading up to, and immediately following Christmas, stand out as peak sofa-buying periods.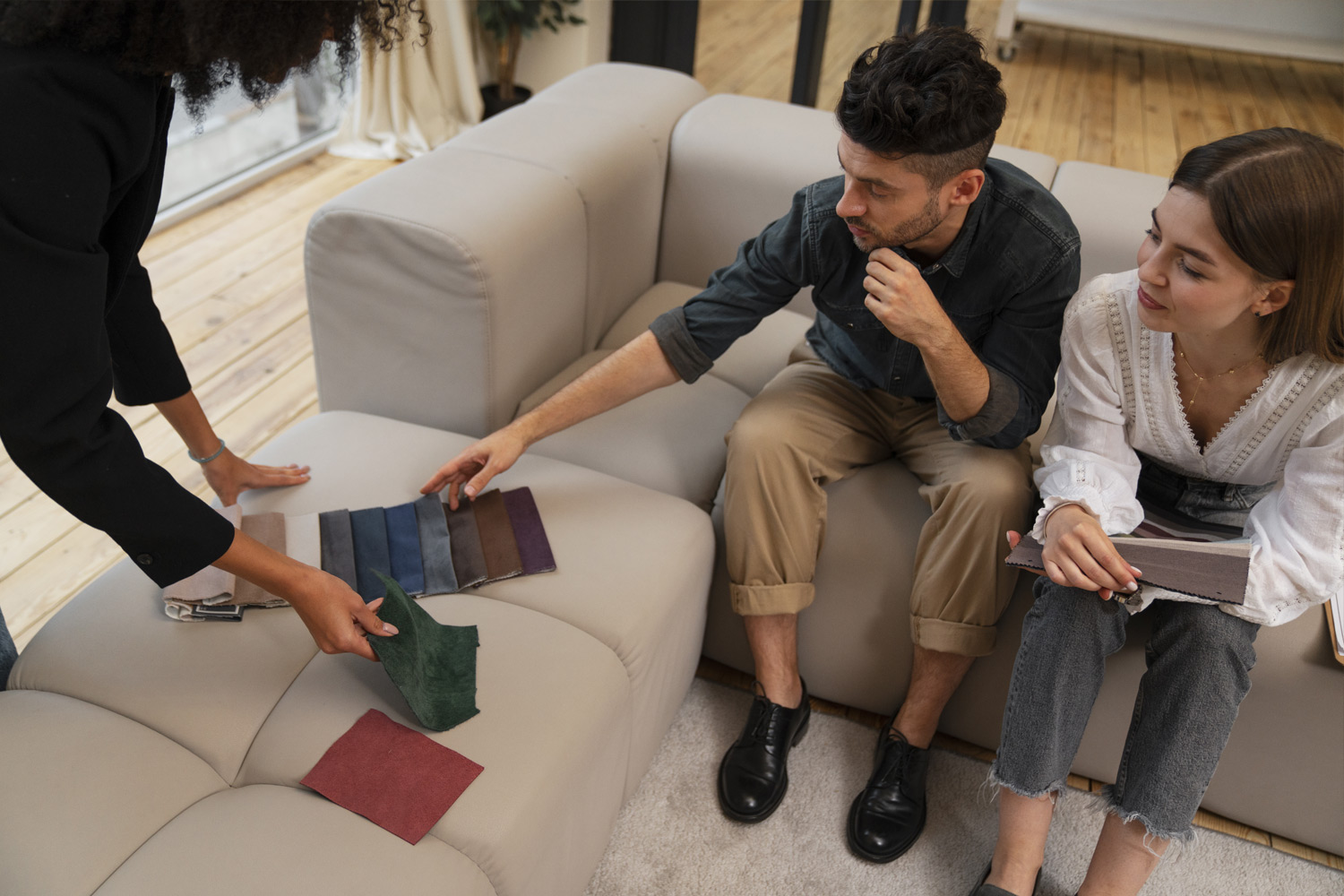 The End of October
As the countdown to Christmas starts, for many households, it's time to think about how your home measures up for hosting your festive parties and get-togethers. Depending on what you're looking for from a new sofa, it's vital to give yourself time for it to arrive, to your exact sofa specifications. At The Lounge Co., our sofas are hand-crafted and made-to-order, we recommend buying a sofa two months prior to Christmas Day.
Boxing Day and the New Year
Many of us retreat to the sofa after Christmas dinner, full of delicious food, and take a break from the festivities to browse the web to check out the latest Christmas deals. This happens to be the perfect time to check for festive sofa deals, too. Traditionally, the biggest sales in the furniture industry start on Boxing Day, so if you're looking for a bargain, the best time to buy a new sofa is straight after Christmas, between Boxing Day and New Year's Day.
We hope this gets you thinking about your sofa and the important role it plays at Christmas time. If you're looking to update your sofa in time for the season, check out our selection of bespoke sofas, fit for any festive occasion. Whether looking for family-friendly fabrics or more modular sofas, there are plenty of options available for you to wow your guests and create the ultimate cosy Christmas for years to come.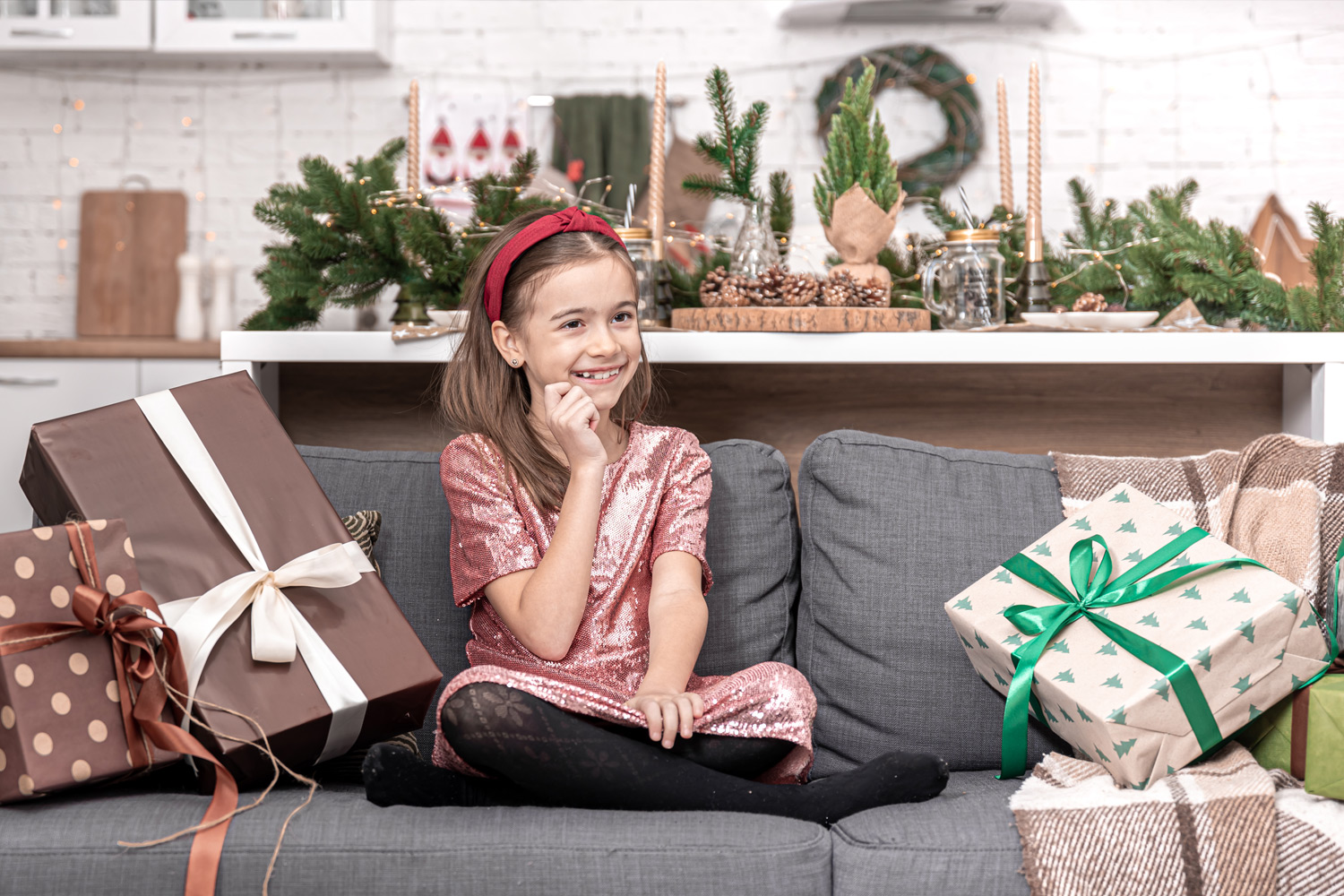 We hope you enjoy Christmas on the sofa!