L Shape and U Shape Sofas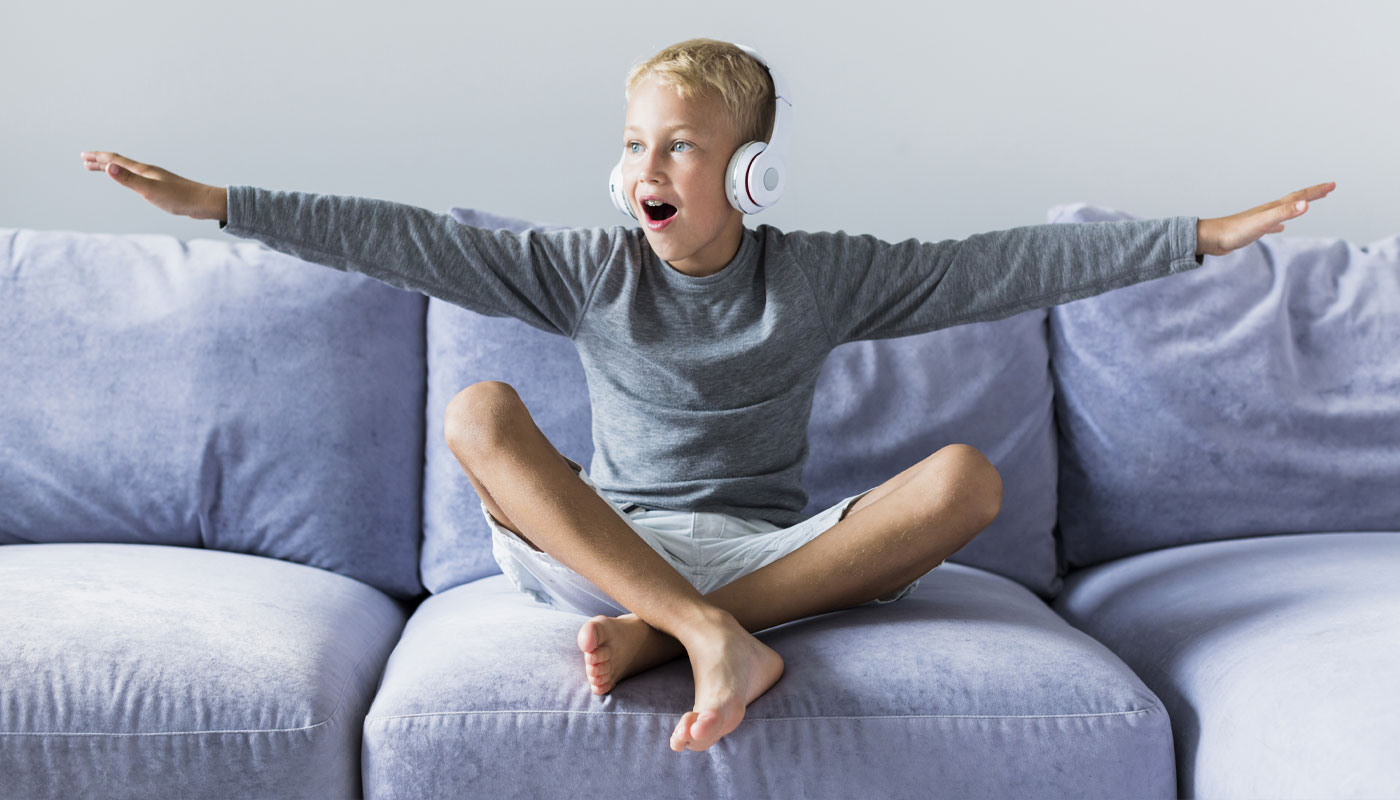 Sometimes 'ready-made' doesn't suit our needs. Modern lives with growing families and more time spent at home often demand something more than just a '3 seater sofa'. That's why, at The Lounge Co., our modular sofa ranges are amongst the best-sellers.
Modular and Sectional Sofas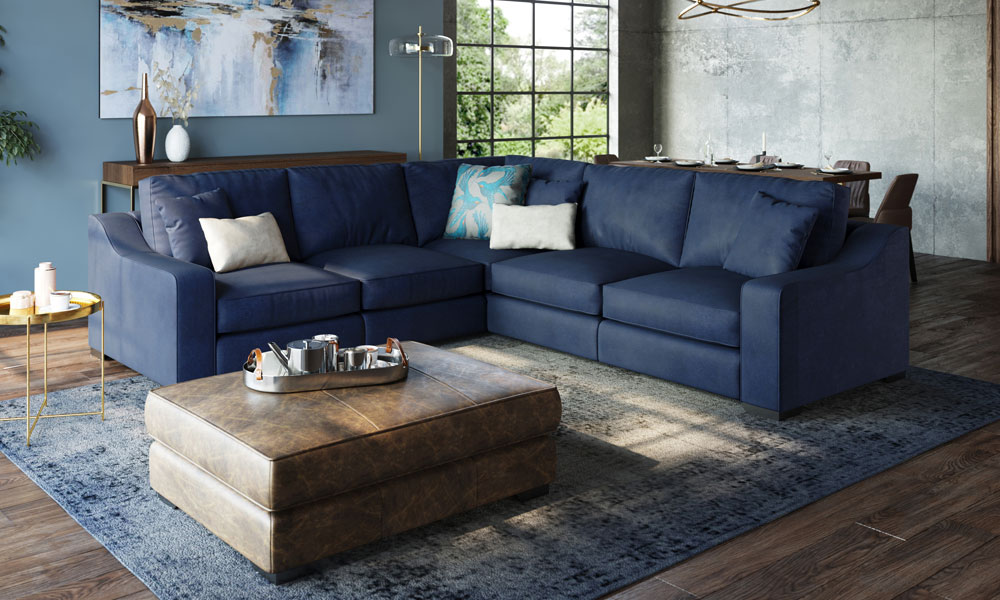 Low slung and sumptuously deep, Imogen is a modular sofa system that offers an array of configurations. Clean, tailored lines and modern curves are highlighted with piping detail and finished with feet in a choice of wood or brushed chrome. Ten different Imogen modules are available meaning you can create the perfect sofa for you.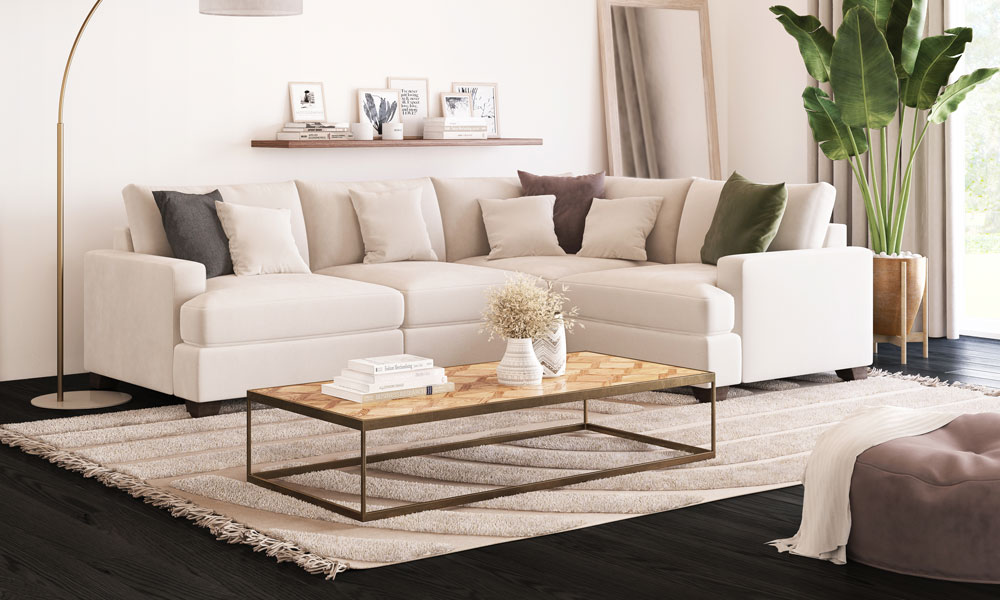 Lola is a contemporary classic, based on traditional designs but created with modern living in mind. She's got a neat, tailored look with refined design details and legs in a choice of three woods. Lola comes as ten different modules allowing you to create whatever size and shape of sofa you want.

How to create and L-Shape sofa
L shape sofas are stylish, versatile and super-easy to create using our modular systems. This is a great configuration to choose if you've got a room with two empty walls, maximising the space available. Our left and right-hand Chaise End, Corner End and Corner sofas are all L-Shaped and are ready to buy from the Lola or Imogen ranges.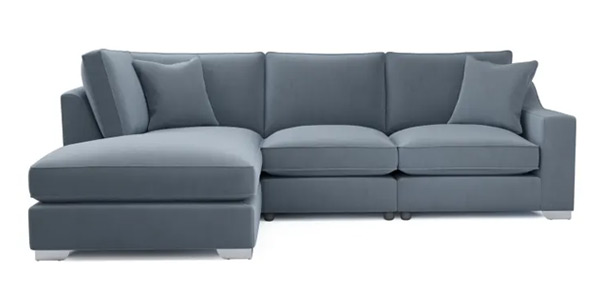 Imogen Chaise End Left in Velvet Touch – Shallow Puddle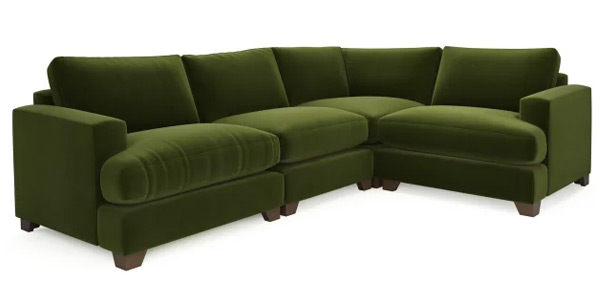 Lola Corner End in Velvet Touch – Woodland Moss
Imogen Corner in FF Premium Velvet Touch – City Hall
If you're after something bigger to fill your lounge, you can add together any modules you like to create an L-shape sofa to suit you and your family. Here are some ideas of what you could create: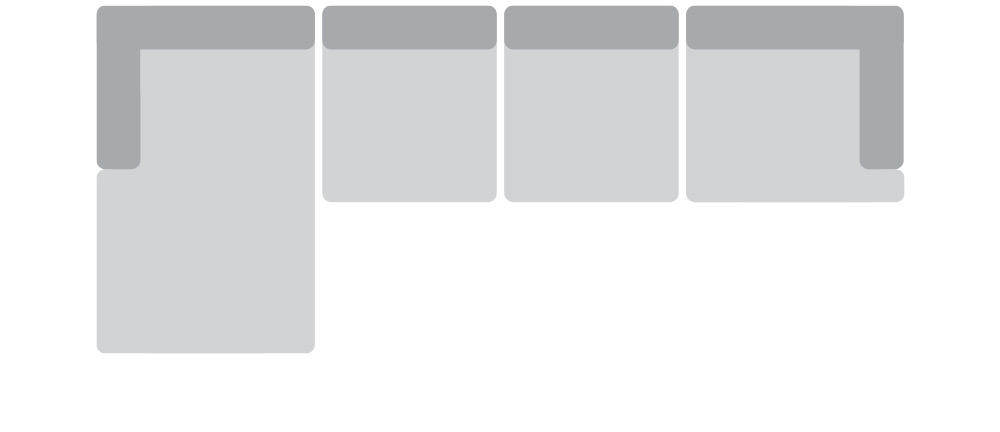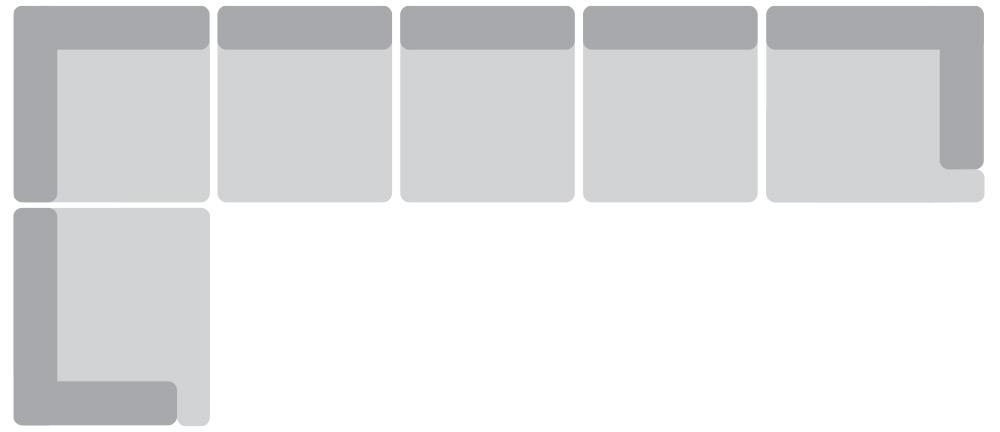 Shown here: 1. Chaise End, Centre, Centre, Arm End 2. Arm End, Corner, Centre, Centre, Centre, Arm End
By adding extra centre units to our Chaise-End or Corner and Corner-End shapes, you can extend your sofa by as much as you like! Explore the modules in our Lola or Imogen ranges to start creating your perfect L shaped sofa.
How to create a U-Shape or C-Shape Sofa
If you've got plenty of room or have a sociable family, a U shape or C shape sofa will make you the envy of your friends! This style is created when you have sofas, joined together, along three edges. Just keep on adding modules until you get what you want. For something really different, join together four sides of sofas to create your own 'O-shape' sofa den! Here are a few ideas: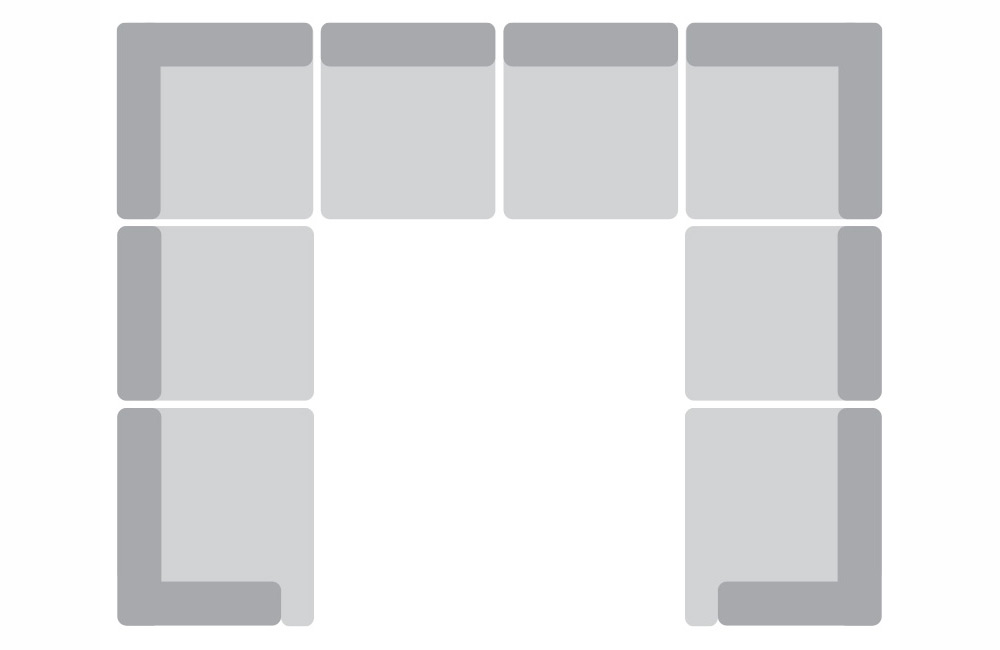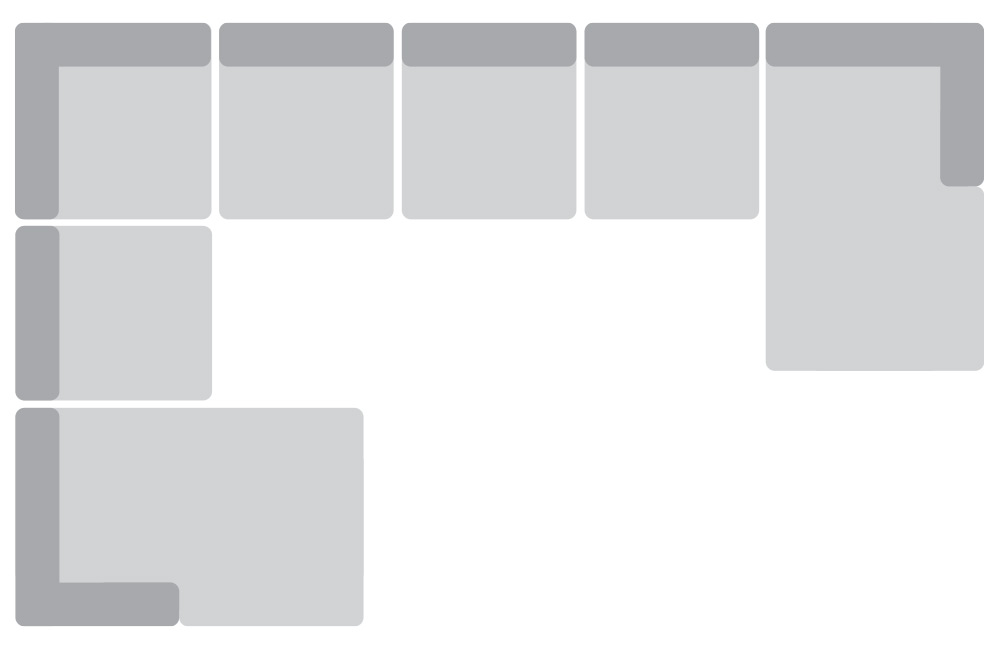 Shown here: 1. Arm End, Centre, Corner, Centre, Centre, Corner, Centre, Arm End 2. Chaise End, Centre, Corner, Centre, Centre, Centre, Chaise End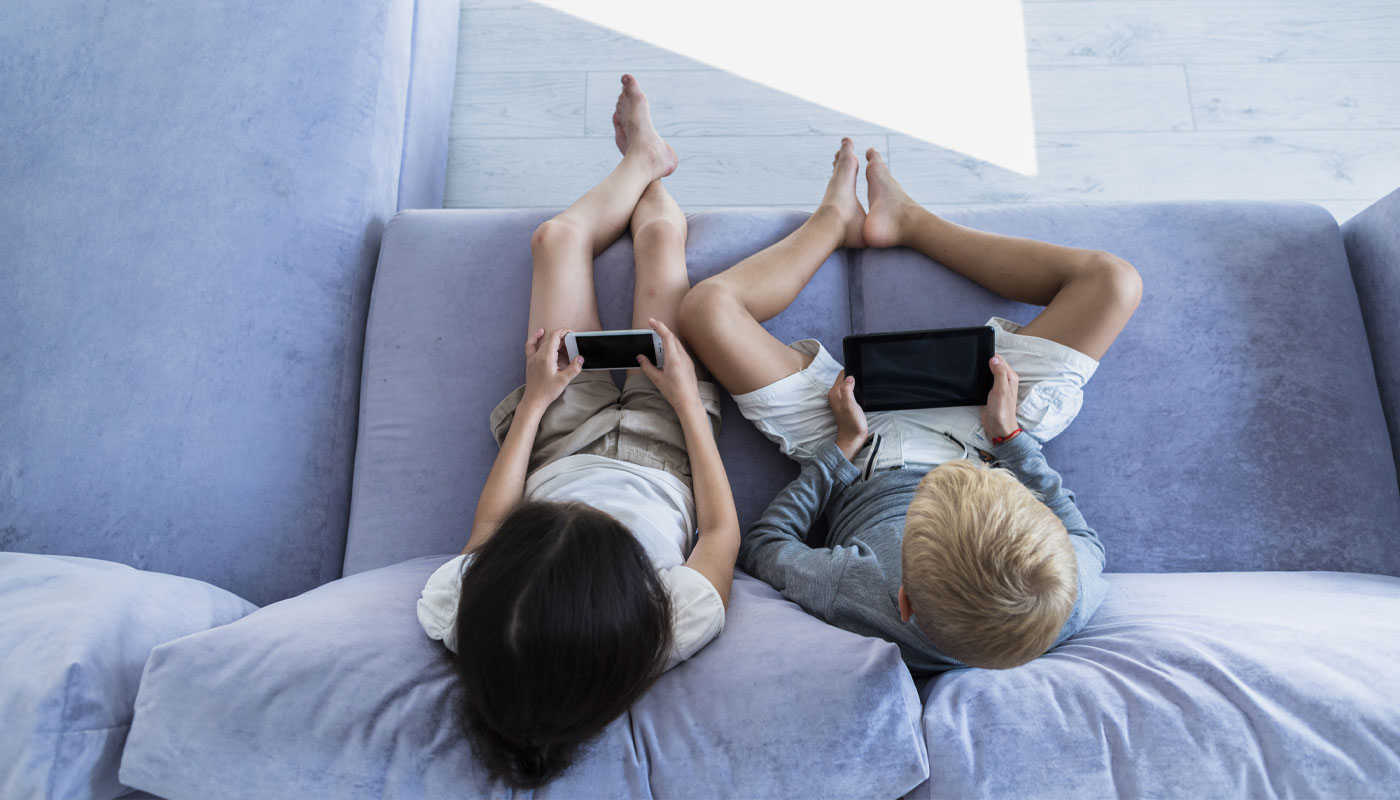 Create your British-made modular sofa
With modular or sectional sofas, the possibilities really are endless. Whatever shape of sofa you need, you can create it with our Lola or Imogen modules. Even better, all of our sofas are made with love in the UK and come with a 25-year frame guarantee.
If you need any help in creating your perfect modular sofa, you can arrange a virtual consultation or call us on 01225 792 333.