If you want to add some spice to your lounge, look no further than one of this season's hottest colours – Mustard!

Which mustard fabric should I choose?

You'll find mustard in several of our fabric collections. Mustard velvet is a popular choice and we've made it even easier by offering a Family Friendly version which means you can keep your mustard velvet sofa looking as good as new with a wipe of a cloth. If velvet isn't your think we offer a Family Friendly Cotton Touch or a beautiful Basket Weave which will add colour and texture to your sofa. If you're as keen as mustard to get your hands on some fabric samples, choose up to six and we'll deliver them for free.
Which other colours go with mustard?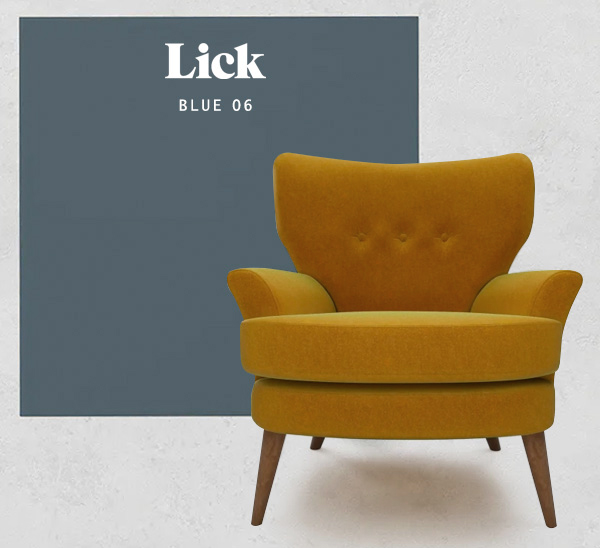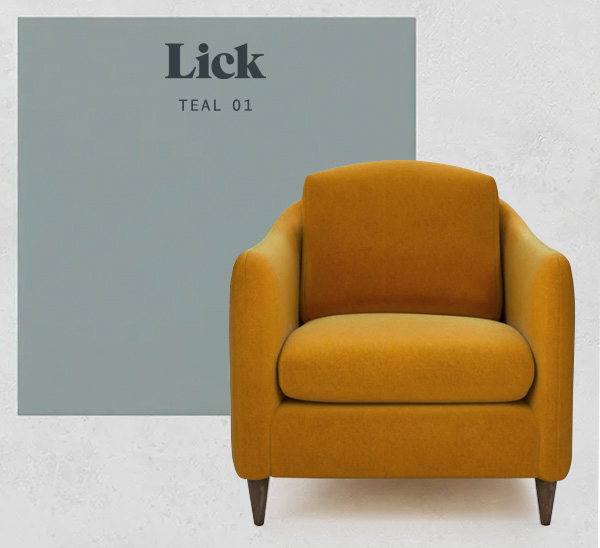 From left to right: Noah, George and Joseph. All shown in Velvet Touch – Golden Spice.
If you like the idea of mustard but are not sure what other colours to pair it with, you've got plenty of choice. At The Lounge Co. We're a big fan of pairing mustard and navy for a dramatic look but there are loads of other options. We've got our chairs, clad in Golden Spice velvet, against three of our favourite complementary colours. A grey-blue or teal balance the mustard by offering a cooler, more muted tone. Alternatively, turn the heat up by pairing mustard with orange or terracotta for a sizzling, summery feel. Head over to innovative paint company Lick to order 'stick on' swatches of their contemporary paint range.
How do I accessorise a mustard sofa?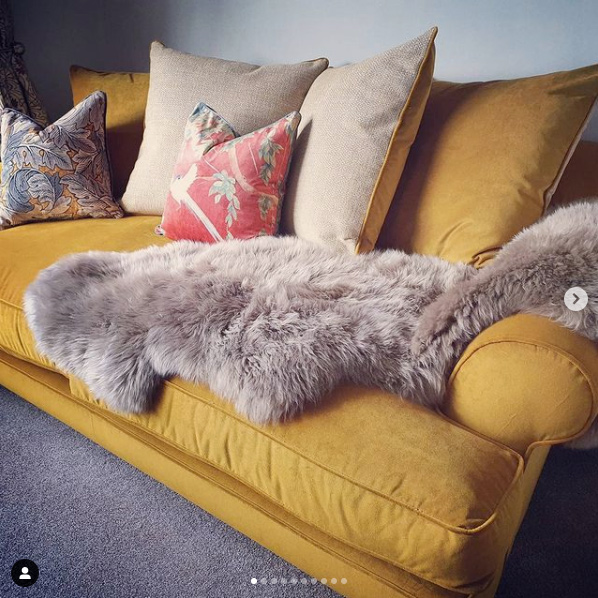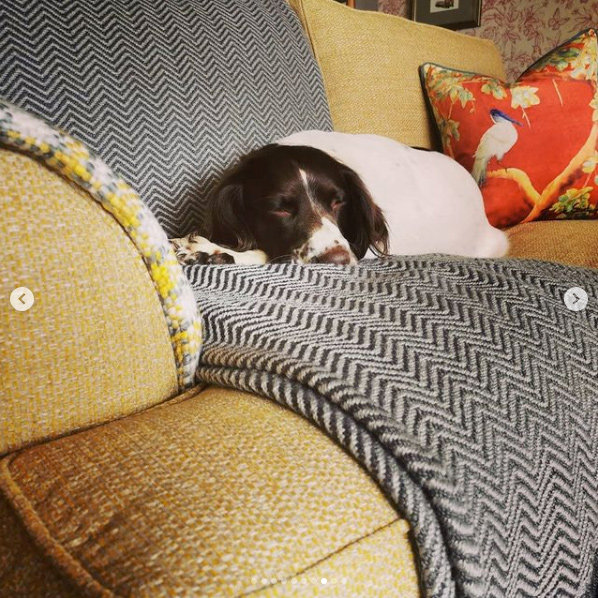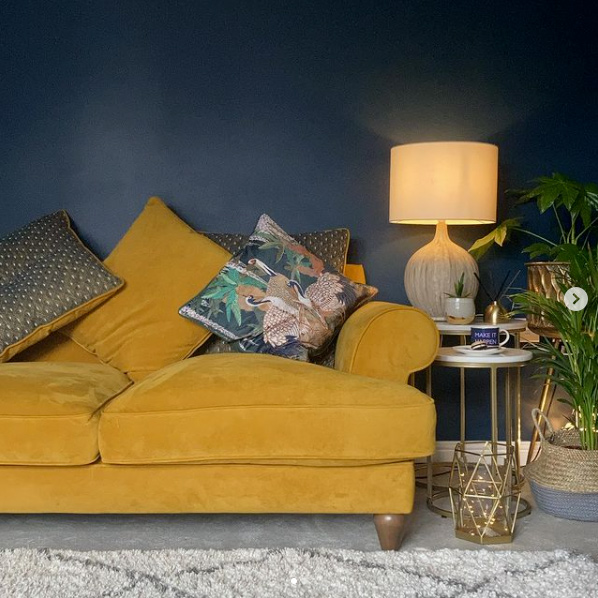 Images from Instagram. With thanks to @kfenwick13 and @it_started_with_a_moodboard
So you've got your mustard sofa – how do you accessorise it? Take some style cues from our interior savvy customers and be brave with your choices! Our Briony Pillow Back sofa can have a different fabric on the reverse of the cushions – a great way to introduce another colour to the mustard vibe. Bold colours and patterns look fabulous combined with neutral tones and interesting textures such as herringbone and sheepskin. Even the Betty the dog loves the lure of mustard!
Get more mustard interior inspiration