Christmas through the Decades
Christmas is just around the corner - it's almost time to give our homes a festive feel and decorate to truly get into the Christmas spirit. Some of us may choose to decorate our homes for Christmas with traditional seasonal hues of red and green. Perhaps you prefer to decorate your home with subtle accents of gold and silver? Some of you may go big and bold, with feature decorations to get people talking.
Like all interior trends, our personal taste in Christmas decor has also evolved over the years. From traditional Christmas decorations to experimenting with outlandish colour combinations and stand-out styles, interior design at Christmas has seen just about everything.

Our lounges take centre stage at Christmas, becoming the hub of the home as we socialise and spend time together. We decided to take a trip down memory lane to remember the most iconic lounge designs at Christmas. Our journey took us through the decades, using artificial intelligence to recreate the most iconic lounge decor at Christmas. (We've also used artificial intelligence to predict how living rooms may look in 100 years!) *AI tool: Midjourney
Looking for some design inspiration for this Christmas? Get ready for some festive nostalgia and explore Christmas interiors from the last seven decades, from the 1950s to today. Do you remember any of these classic living room designs?
Interiors in the 1950s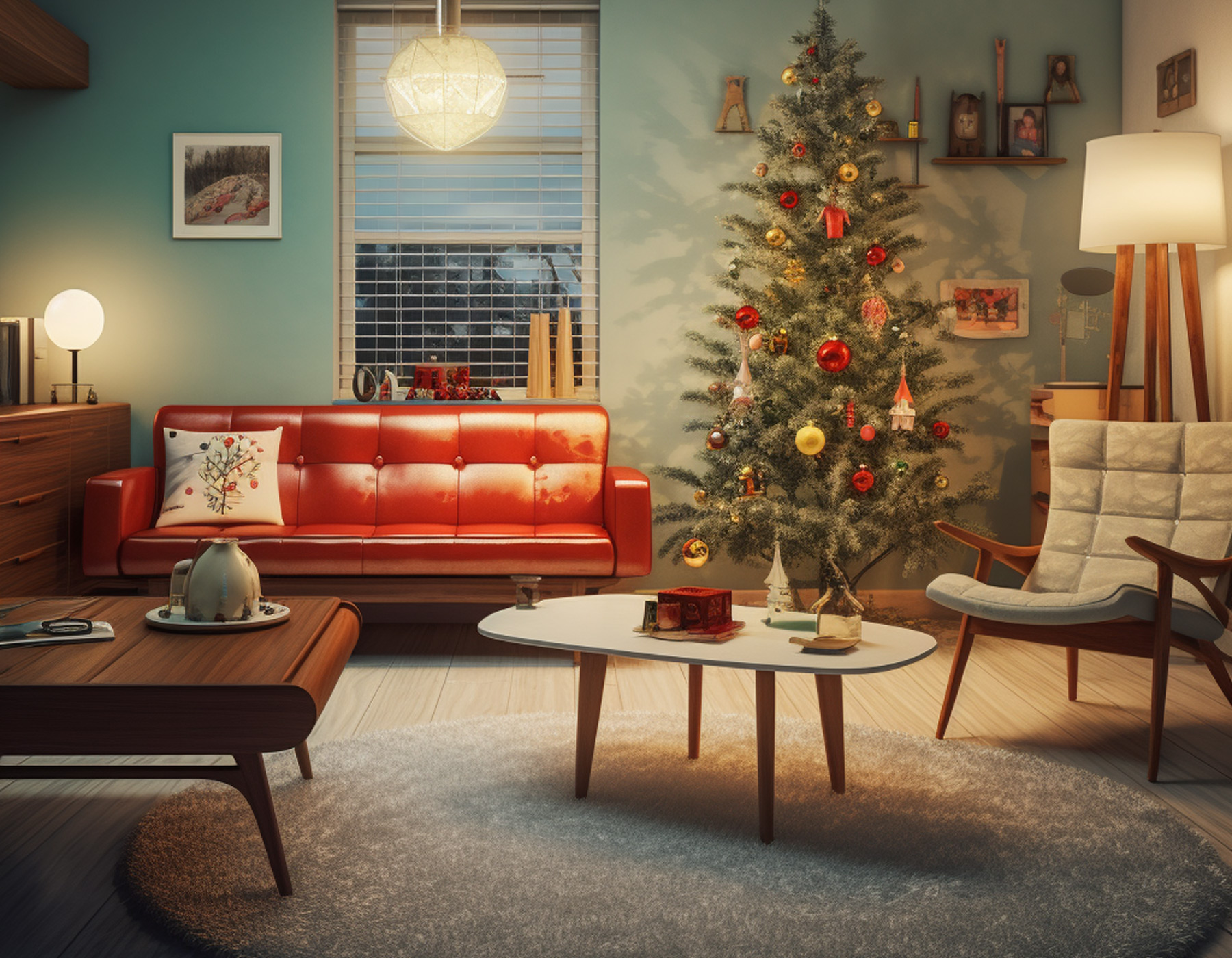 Looking back on living rooms in the 1950s feels very different to the interior trends we see today. This decade embraced wooden feature furniture especially, as well as bold colours such as red and orange. Pastel colours were also a popular choice in the '50s, with walls commonly painted in shades of blue and green.
Interiors in the 1960s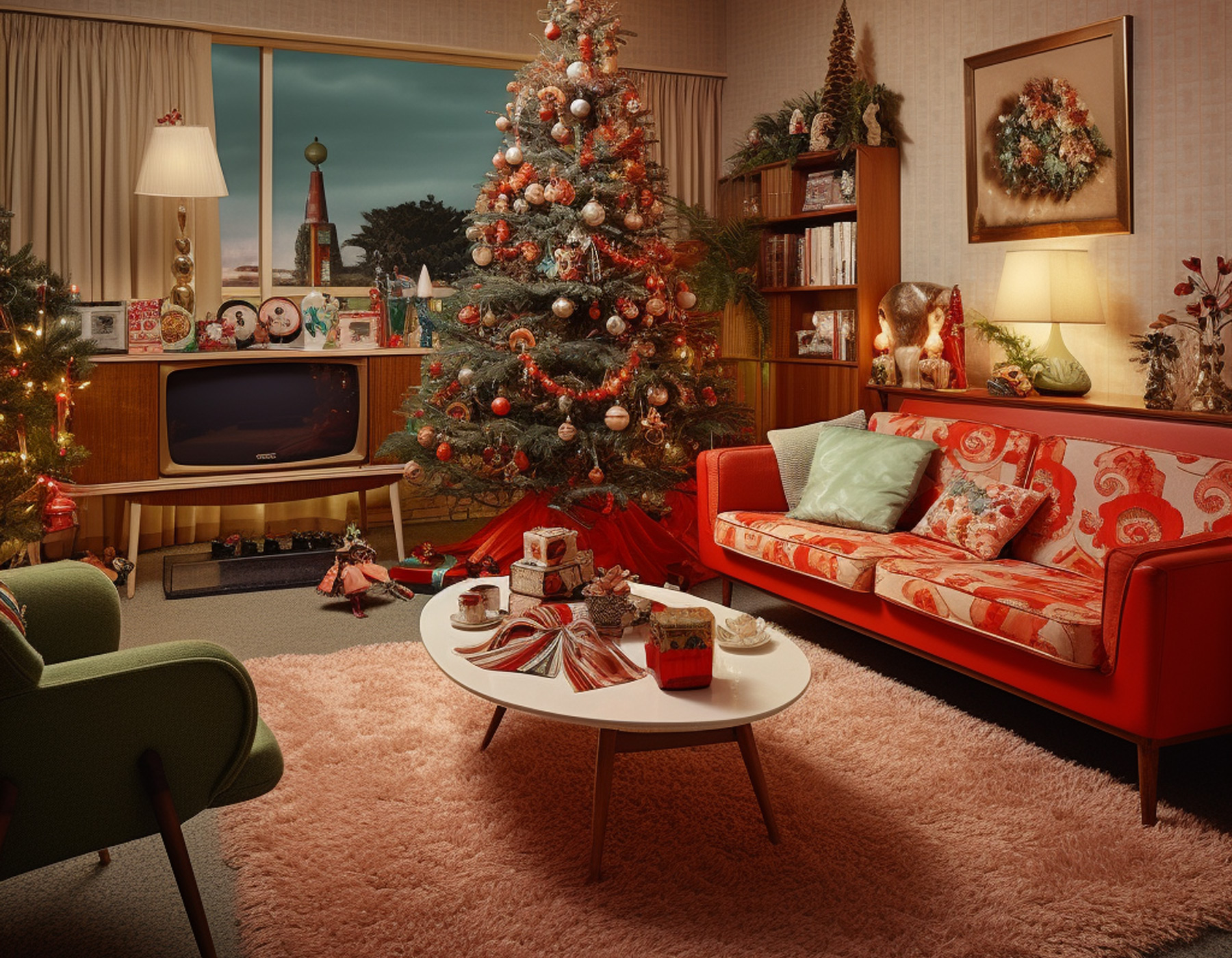 Living rooms in the 1960s were taken to the next level. People began to be more adventurous with brighter colour choices and patterns. Textured rugs and shag carpets were on trend during this decade, as well as patterned sofas, which were a popular staple in a '60s living room. This decade saw lots of red and pink interiors, and patterns such as tie-dye, paisley, and florals.
Interiors in the 1970s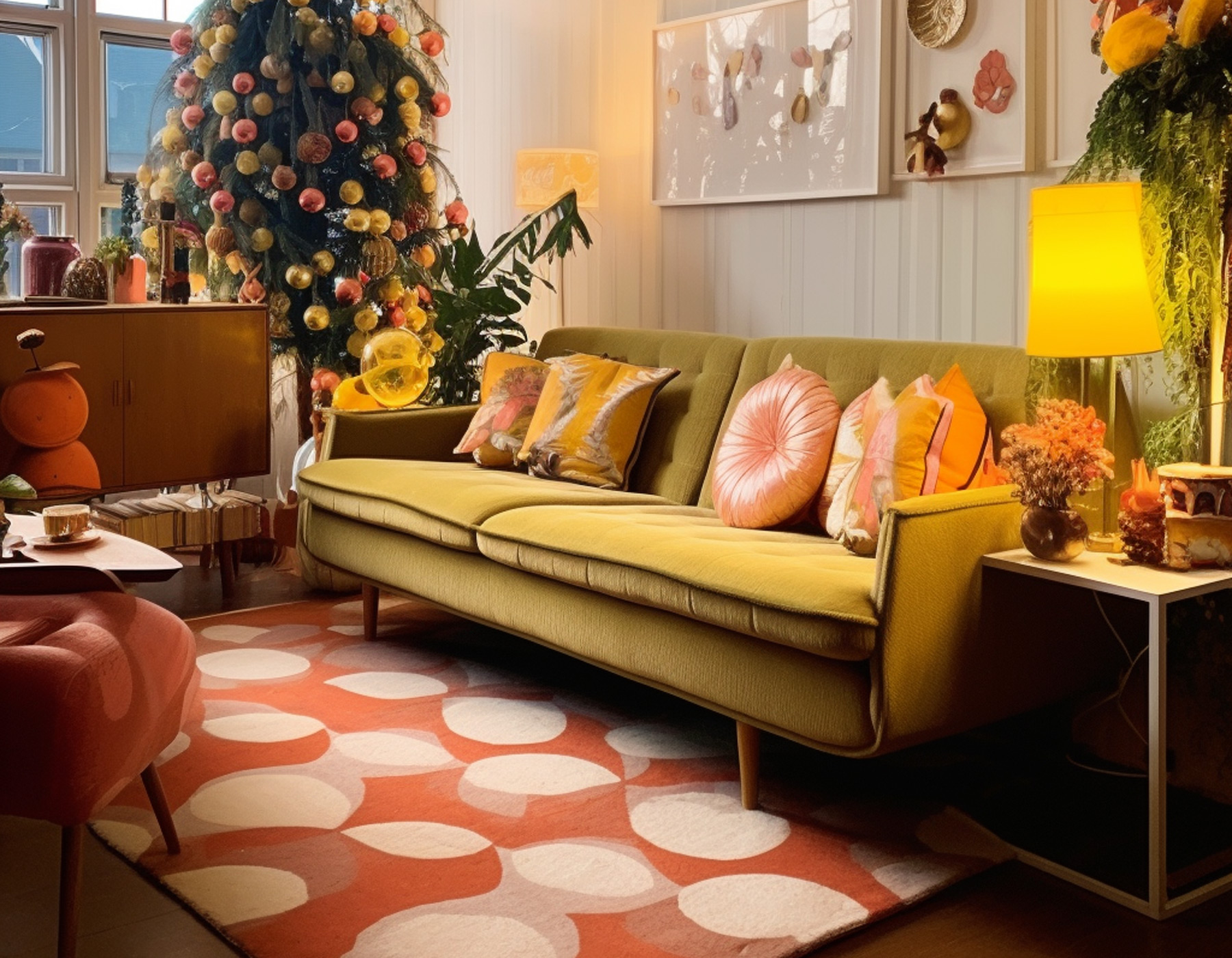 Interior design in the 1970s was fun and quirky. It took some aspects from the '60s - patterns, bold colours and funky geometric shapes were popular. Jungle prints and terracotta tiles became the trend in the '70s, as did sheepskin rugs and wall-to-wall carpets. Plush velvet sofas in bold colours were also popular during this decade, very different from the sofas seen in the years prior.
Interiors in the 1980s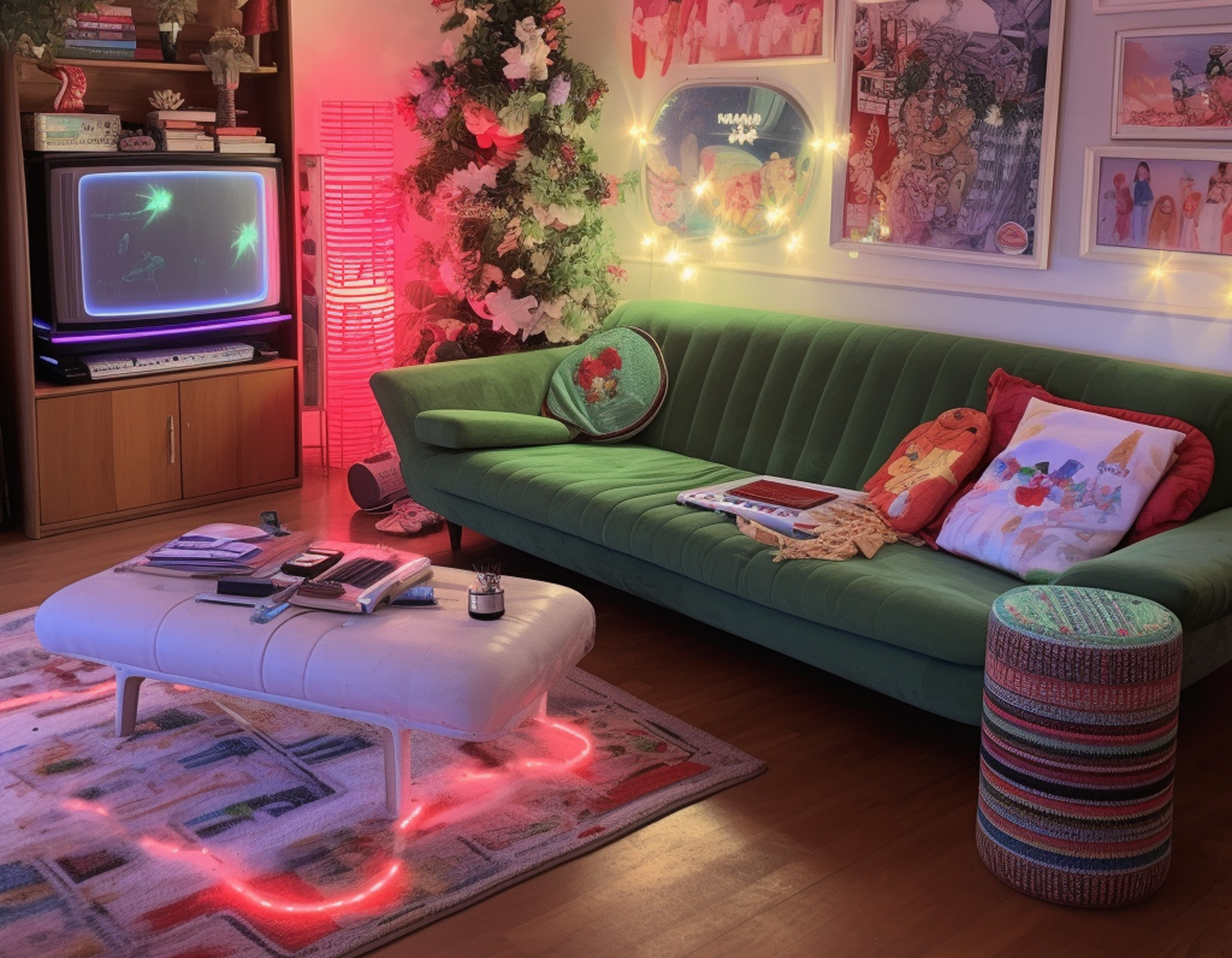 Think Neon lights, large patterns and rounded edges. 1980's interior design was vibrant and striking - pink, blues and greens were at the heart of interior design at this time. Deep sofas, curved designs and monograms were all popular during this decade. The '80s saw living room design that was heavily influenced by the synthy, new-wave electronic music of the decade, creating softer spaces with a futuristic edge.
Interiors in the 1990s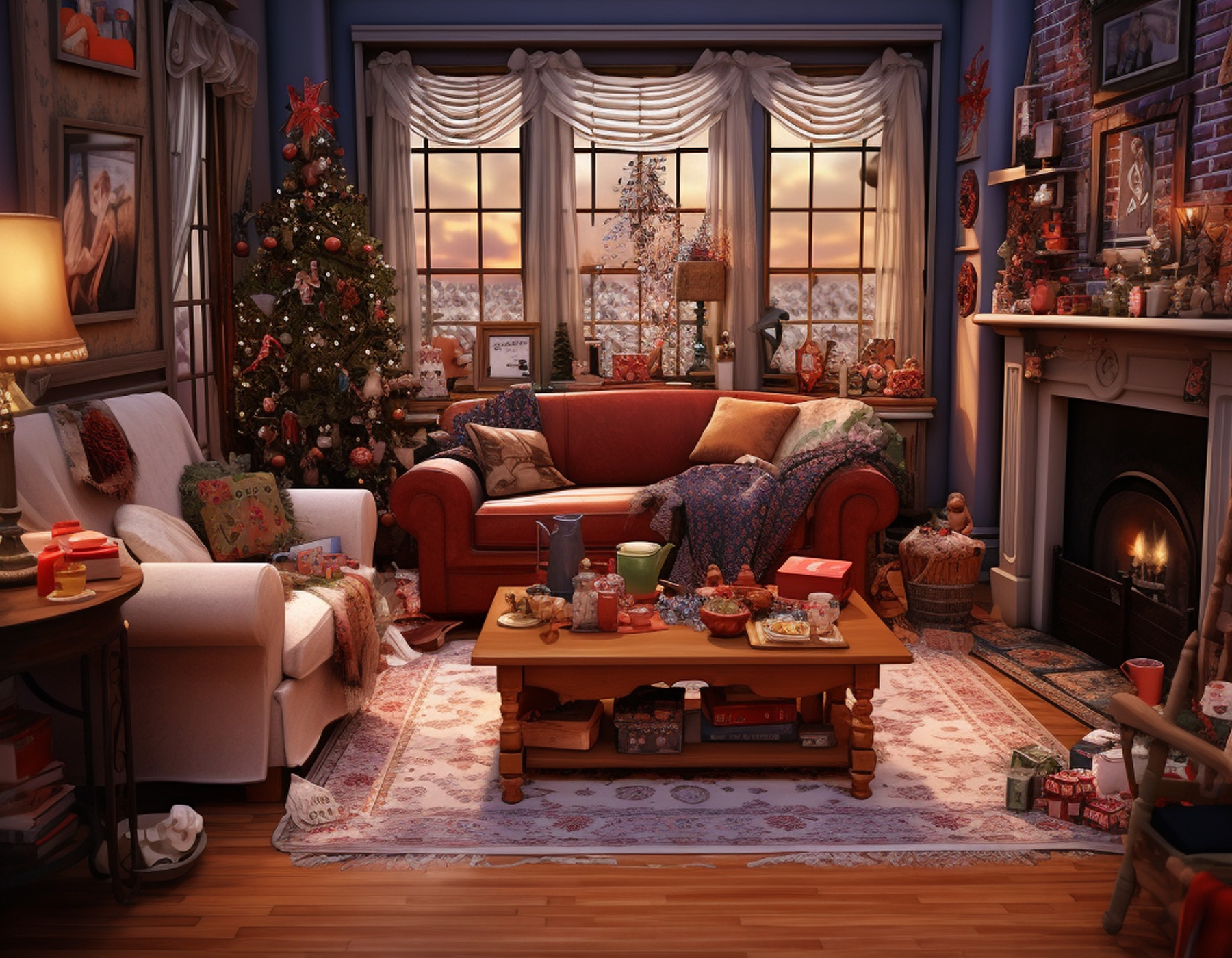 The 1990s living room is familiar to many. Commonly featured in the most well-known sitcoms of the decade, '90s interior decor took on the very popular French farmhouse interior. The '90s living room decor incorporated a lot of beige and stainless steel elements. Purple walls were extremely common during this time, along with blonde wood, padded sofas and tall, structured sofa arms.
Interiors in the 2000s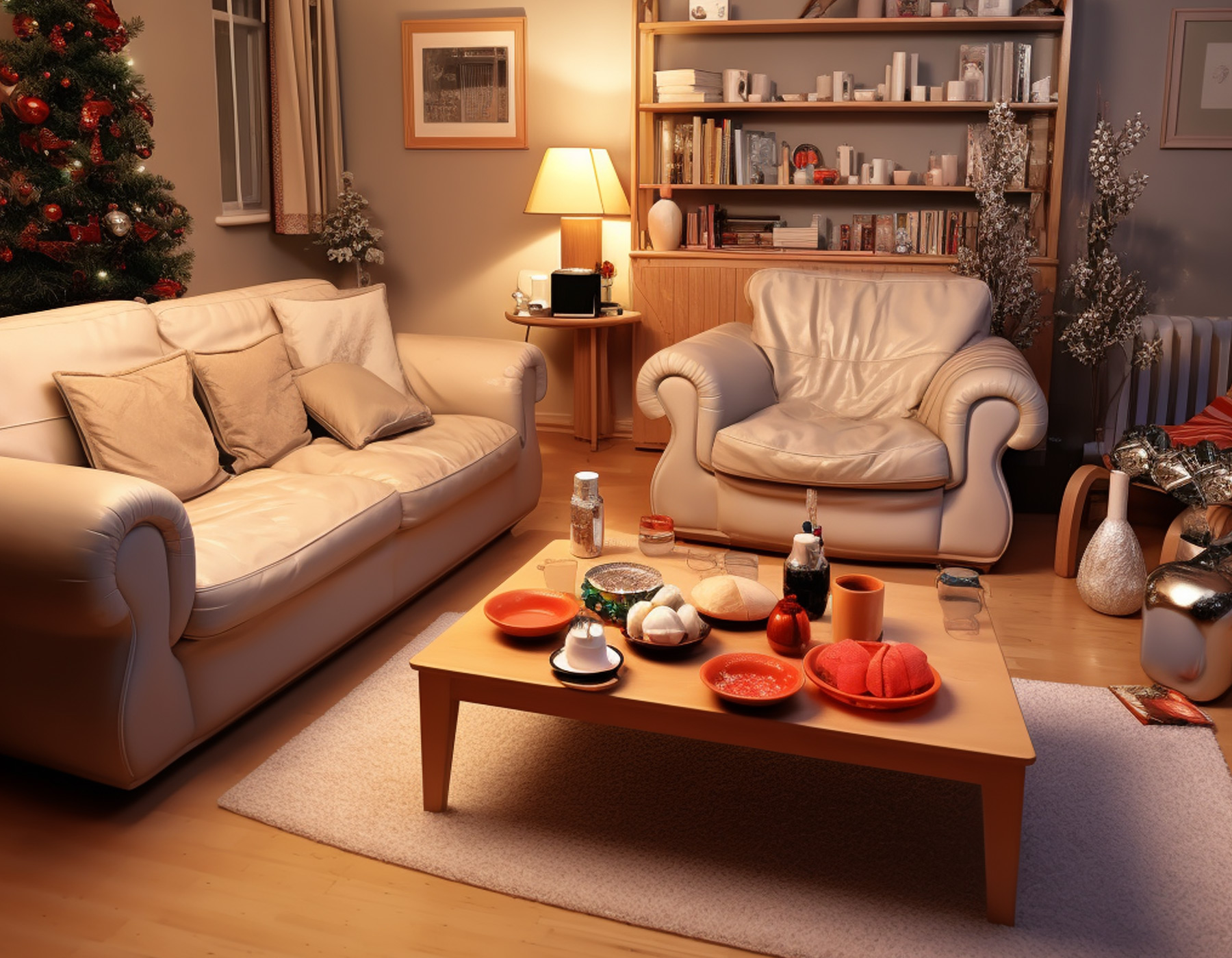 '90s interior design elements heavily influenced living room decor in the early 2000s. As the decade progressed, we saw futuristic elements and metallic aspects take over. Large, 'squashy' sofas were popular, typically styled with a baggy white slipcover. Light wood and minimalistic, angular shelves also took precedence, as did muted colour palettes, feature frames and photo canvases.
Interiors in the 2010s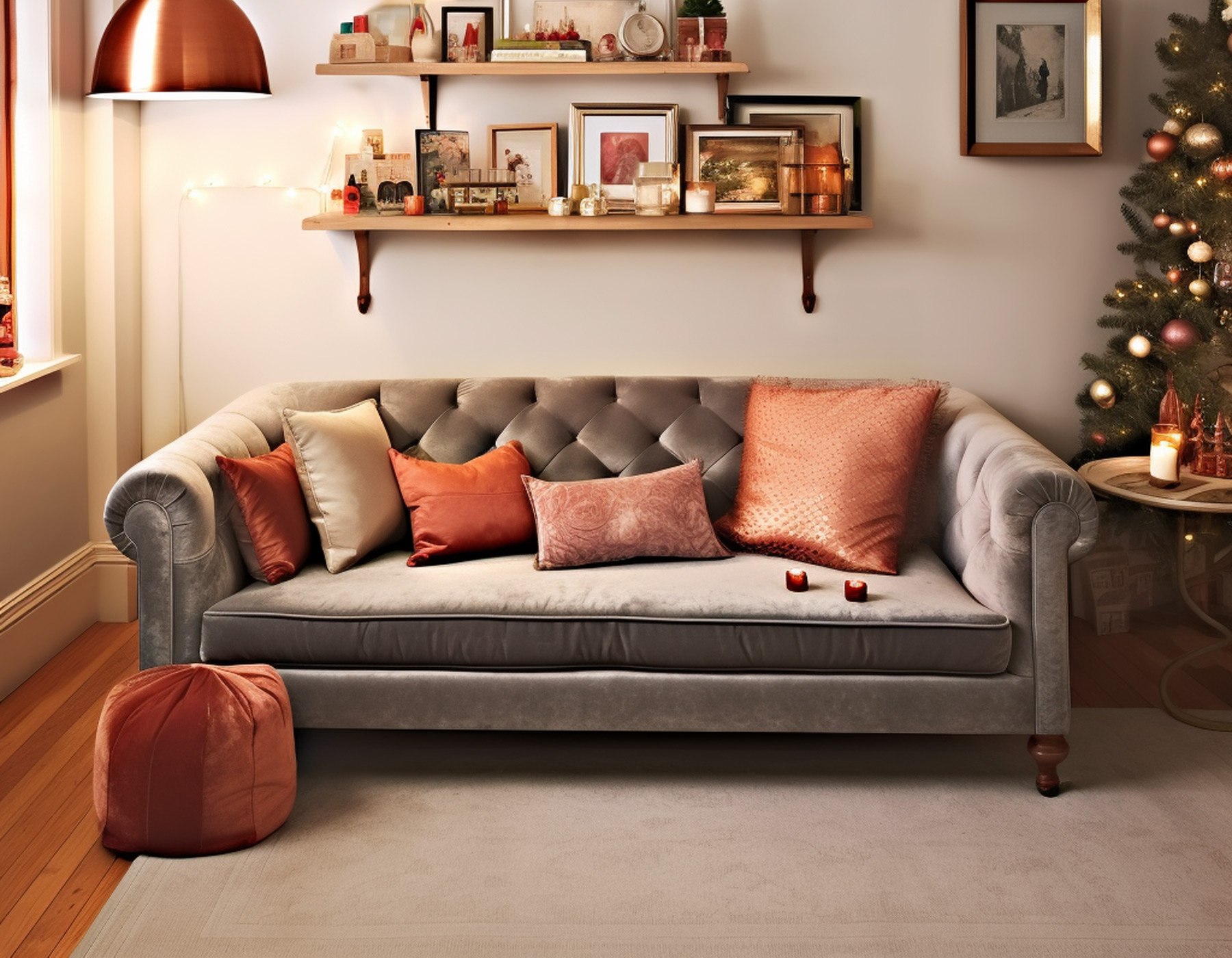 2010s interior design was all about minimalism and neutral shades. We began to see more stripped-back, clean, white interiors, which minimised any sign of clutter or contrasting colour. The most popular sofa styles in the 2010s were sectional and modular sofas, in grey and neutral shades.
Interiors in the 2020s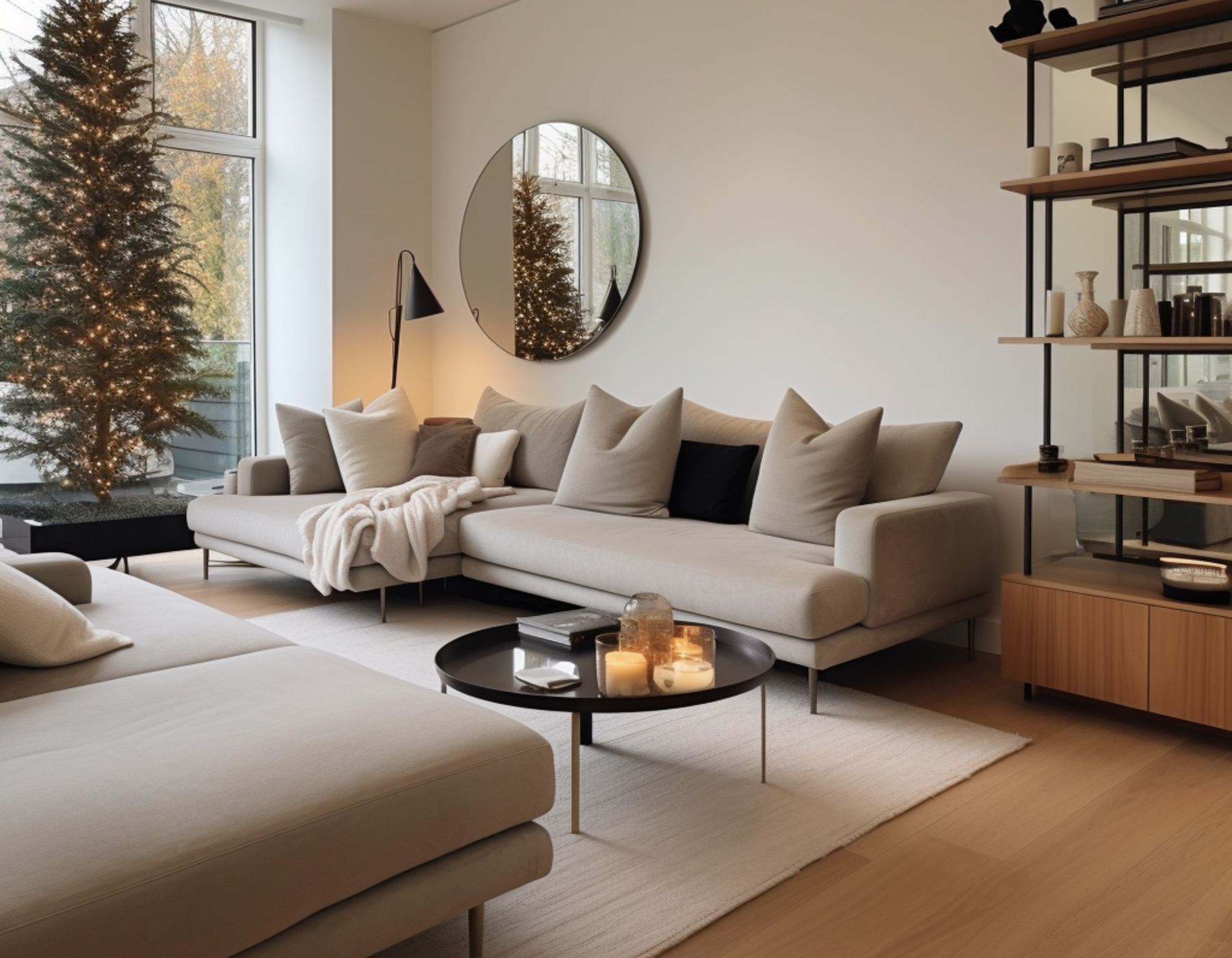 Still very early on in the decade, it is hard to determine where interior trends will head. So far, we have seen common themes from the 2010s continue through this decade, particularly minimalism and the neutral aesthetic. Sleek, black elements and monochrome accessories are a popular design choice in 2020 living rooms and are a great way to break up a neutral home. More recently, we have started to see design choices from the '70s and '80s recirculate, with pastels and abstract art becoming popular once again.
So that leads us up to today! We hope you enjoyed reflecting on the most iconic interior design choices from over the years. Which decade was your favourite?
We also used AI to predict how a Christmas living room could look in the next 50-100 years - this was the result:
Interiors of the Future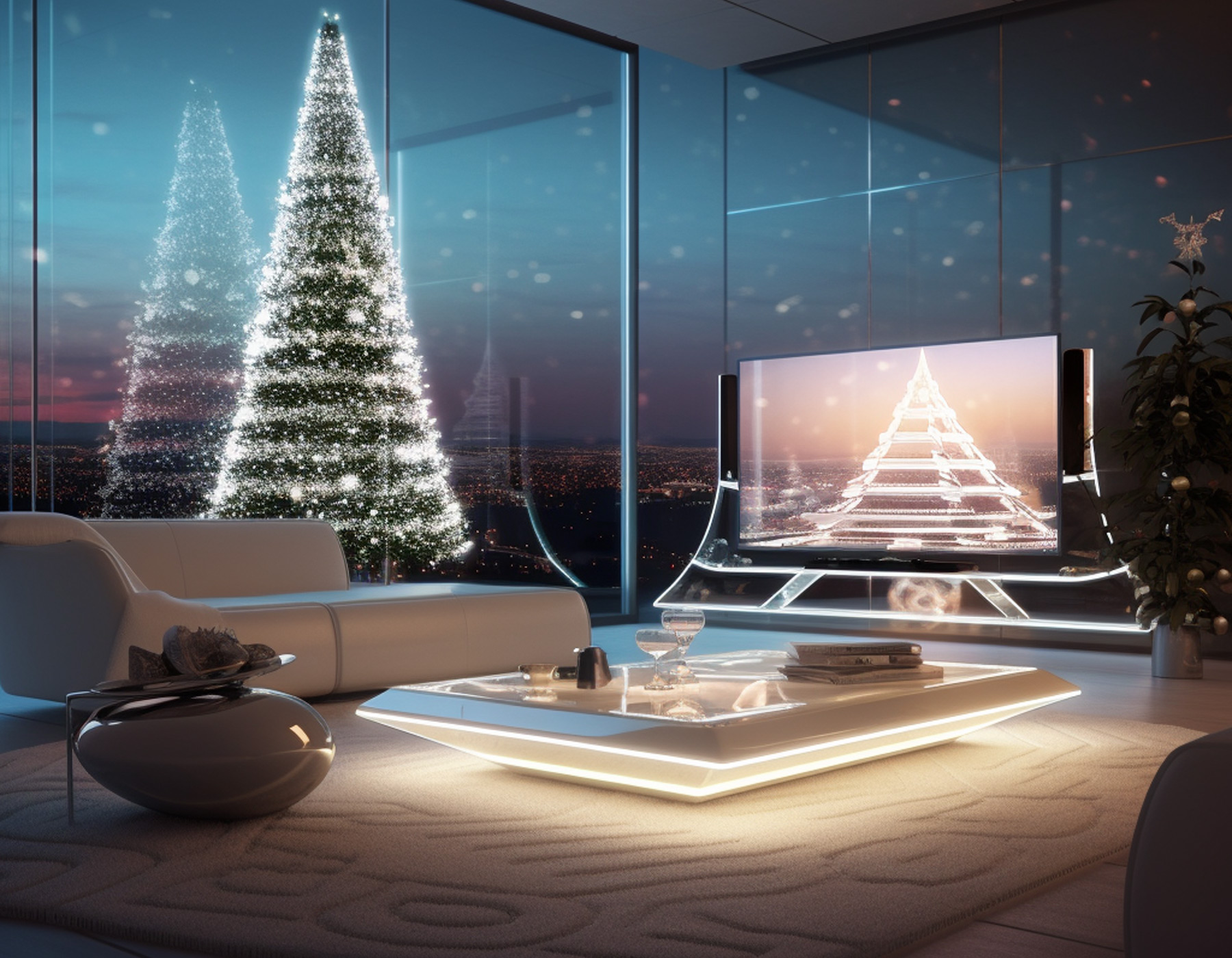 AI predicts that minimalistic interiors could be here to stay for a while, with neutral sofas still making an appearance along with bursts of greenery. As anticipated, high-tech furniture is a popular theme that we could see in the future with an illuminated coffee table and TV in the image.
Interested in recreating the perfect living room in one of the styles above? The Lounge Co. offers a wide variety of sofas that make a great addition to your home. Browse our complete collection of sofas here. With both modern and vintage sofa designs, including modular sofas, velvet sofas and bespoke fabric patterns, we have something for everyone!
Merry Christmas!